The new version of Internet Explorer, IE 11 has included many new features which are solely meant for the touch sensitive Windows 8 devices. One of those new features is the Reading View which when turned on modifies the interface into a readable appearance. Now a new font has been chosen for IE 11 also. IF any web article stretches across multiple pages on a website, Reading View can setup to present the article's content in one page.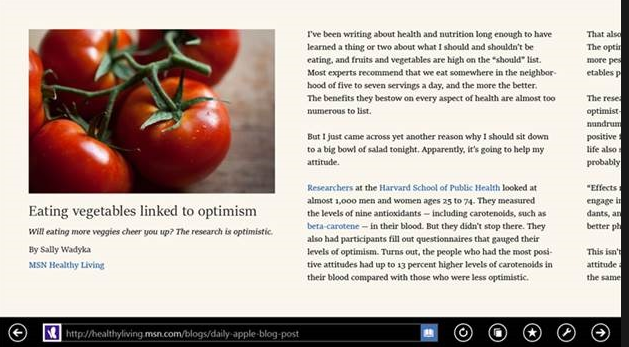 Microsoft set up a Reading View Test Drive demo page so that specific code can be used by web site designers to make their pages look the best in IE 11.
When a user switches to Reading View on a certain web page in Internet Explorer 11, the browser the text format to an all new font made just for Windows 8.1 called Sitka. According to Microsoft Sitka is the first typeface family that has been designed with the input of "scientific legibility studies". When Reading View is enabled, Sitka Small is used for image captions on a web site, while Sitka Text takes over for the main body and Sitka Heading is used for article titles. Sitka uses different styles made for specific sizes and uses.