The notion that only high profile businessmen, politicians, sportspersons or celebrities get stalked and hacked is now a myth. Any person can get trapped by cyber criminals and bullies. So here is Google's New Advanced protection Program in partnership with Yubico company.
Let's talk about YubiKey. The project was first discussed back in October. YubiKey uses two types of physical security keys to make it real tough for hackers to break into online accounts. A normal user may not require an added level of security, but if you have an Amazon account, then you can have a YubiKey to protect your online accounts.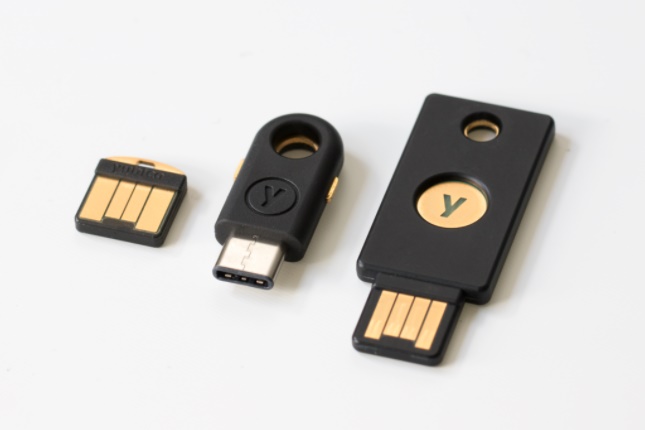 As Google says about the program, It is the "strongest defense against phishing." The device deploys two factor authentication process to take you to the consecutive level. Standard second-factor authentication methods, such as receiving a SMS with a one-time code or a code generated by the Google Authenticator app, will no longer work with the account. If you have previously used 2-step verification, you must know that the process involved a passcode or pin followed by an OTP sent via SMS or Email. It was found that this sending of OTP via SMS or mail is easily trackable and can be hacked without much ado. Researchers at the Google spent as much as two years comparing the delivery, use, and effectiveness of different types of multi-factor authentication.
"Academic research has produced numerous proposals to move away from passwords, but in practice, such efforts have largely been unsuccessful," the study's authors wrote. Yubikeys are effective, affordable and easily accessible to users. YubiKeys and competitors such as the Feitian MultiPass, NitroKey, and OnlyKey look like USB sticks, flash drives, or car key fobs.
YubiKey implements two-factor authentication with a wide range of online services such as Google, Facebook; and Dropbox; password managers such as LastPass, Dashlane, and KeePass; and operating systems such as Windows, Mac OS, and Linux, though all of those services should support all U2F keys.
Brad Hill, a security engineer at Facebook, wrote in a review of the YubiKey U2F Security Key that the device is "very reliable," "faithfully" applies the security protocol, is a "good bet" for businesses because the YubiKey is spoof-resistant, and is also "a solid general consumer choice."
Hill also lauds the YubiKey NEO as his "daily driver," which has been "attached to my badge, lanyard and used every day for several years."