If DHCP or Dynamic Host Configuration Protocol is not enabled in your Windows 8, go through this article. It will help you to turn it on.
What is DHCP or Dynamic Host Configuration Protocol?
Your computer must need to have an IP or Internet Protocol address to connect to Internet cloud. There are two types of IP addresses, Static IP and Dynamic IP. In case of static IP the IP address of your computer is always fixed and it does not change during different internet seasons. But if your Internet service provider supports dynamic IP assignment with DHCP, you can take the advantage of dynamic IP addressing in your Windows 8 PC. In that case, using Dynamic Host Control Protocol your Windows 8 device will automatically get a dynamic IP address from DHCP server.
DHCP Server keeps record of available IP addresses and assigns a IP address from the available pool of IPs to the devices from which it gets DHCP Request. There is a lease time (by default it is 24 hours) of every IP assignment. After that lease time the device (computer) need to send another request to DHCP server to renew the lease session. DHCP server then assigns another IP address to the device. So, if DHCP is enabled your computer will get different IPs in different Internet Seasons.
Steps to turn on DHCP in windows 8 :
1. Right-click on Network icon and choose Open Network and Sharing Center.

2. Now, select the connected network Option you can see the network with which you are presently connected. Connection Status window will pop up. Click on Properties.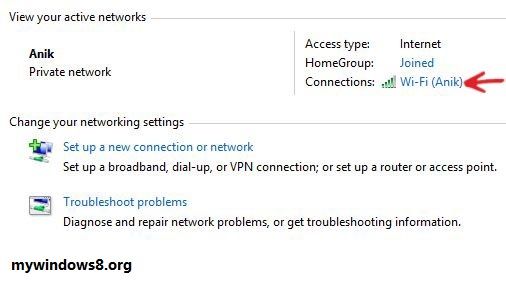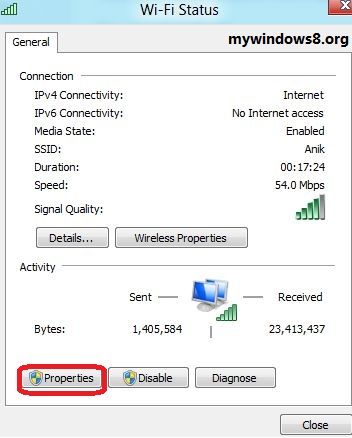 3. In Connection Properties window highlight Internet Protocol Version 4 (TCP/IPv4) option and select Properties.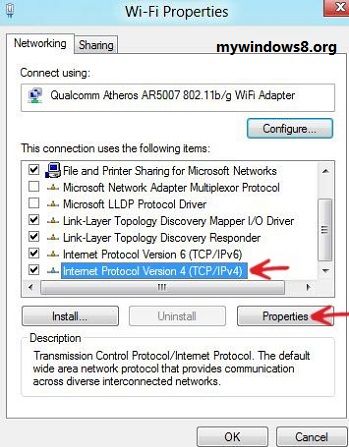 4. Set radio button to Obtain an IP address automatically and Obtain DNS server address automatically options and press OK.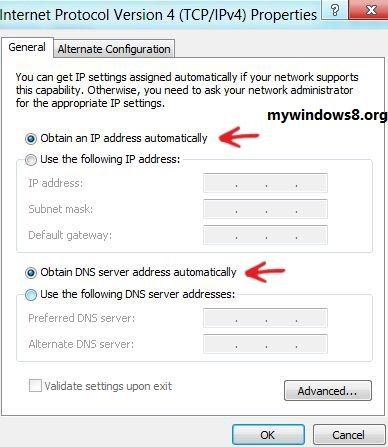 You are done. DHCP is successfully activated in your Windows 8. If your service provider supports DHCP you can now enjoy dynamic IP addressing.