This article aims to provide information on how to use DLNA server in Windows 8 and Windows 8.1.
What is DLNA?
The Digital Living Network Alliance or dlna is a non-profit trade organisation of over 250 alliance members, formed by Sony in June, 2003. It was first known as Digital Home Working Group. DLNA defines a common standard that provides interoperability for sharing digital media between different media devices like computers, Smart TVs, gaming consoles, Smart phones, Cameras, Camcorders, Printers etc.; all most every digital multi-media devices. So, if two digital devices are DLNA certified, they can interact with each other, even if they have different technologies or architectures. When dlna enabled devices are connected to a network (one device will be acted like dlna server), any device will able to access other devices of that network.
Previously most of the digital devices are bounded by the vendor limitations. Users often need to have a computer as an intermediate medium to transfer files between two devices. Suppose you have a video clip in your Smart Phone and you want to play it on your TV. So, you need a computer as a intermediate device to transfer the video to a USB flash drive and then you can connect the flash drive to your TV to play the video. But if your TV and Smart Phone both are DLNA certified, they can interact with each other. So, you will able to play the video clip directly on your TV.
How DLNA works?
DLNA uses Universal Plug and Play. According to UPnP definition, DLNA supports three type of devices :
Server: Acts as a DLNA server and connects other DLNA certified devices in a network.
Renderer: able to render media from another DLNA enabled device. (E.g. a dlna enabled TV)
Controller: able to control a dlna enabled device to perform different actions remotely. After the type of a dlna enabled device is detected, a layer of restrictions over the types of supported media file format, encodings and resolutions is applied according to DLNA guideline.
It is possible to make your Windows 8 computer a DLNA certified media server. Then it will allow you to connect any DLNA certified media devices to access the media files of your computer.
Steps to enable DLNA function of Windows 8 and Windows 8.1
1. First of all press Windows Key + Q and search for "control panel", click on Control Panel, appeared in the left-pane.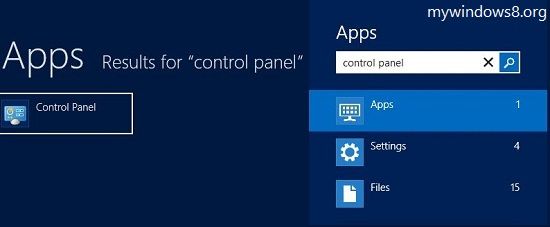 2. In Control Panel click on Choose homegroup and sharing option, under Network and Internet.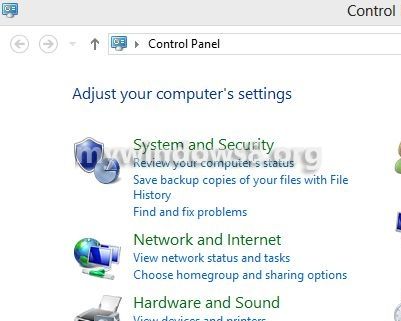 3. If you are not already connected to any network, it will ask you to "connect to an exixting network". Click on it.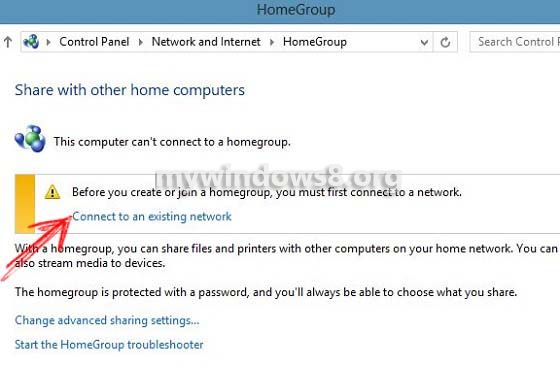 Connect to an existing network.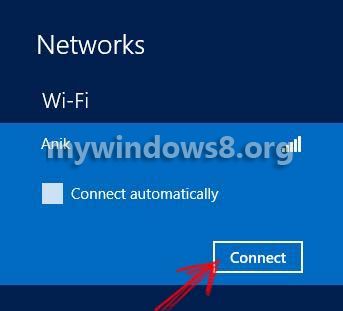 4. Now, a new message may appears there : "To create or join a homegroup, your computer's network location must be set to Private". If you get this message click on Change network location option and select Yes, turn on sharing and connect to devices option appeared in charms bar, under the connected network.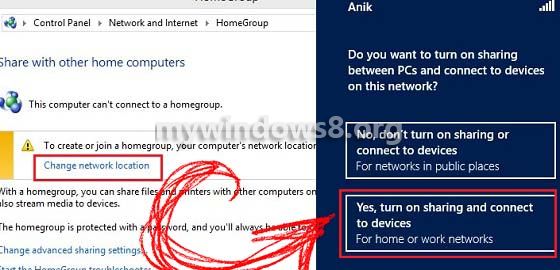 5. Next, click on Create a homegroup button. Press Next.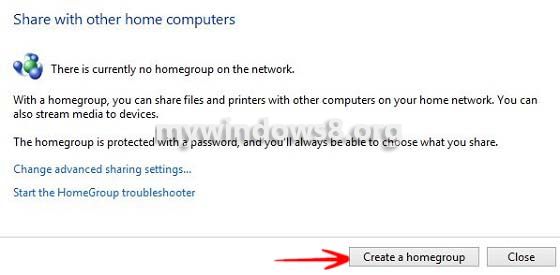 6. Select, what you want to share with other homegroup members. Press "Next".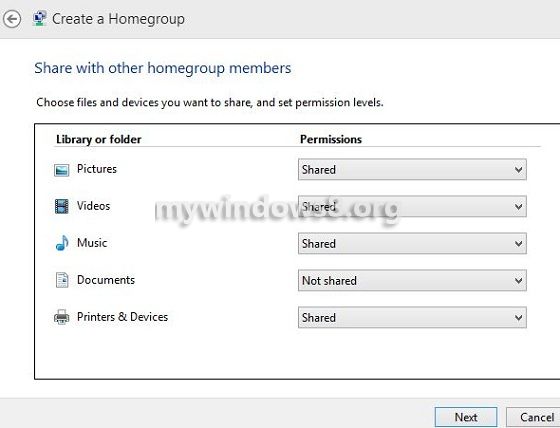 7. Password for your Homegroup will be generated. Keep it for future use. Click on "Finish".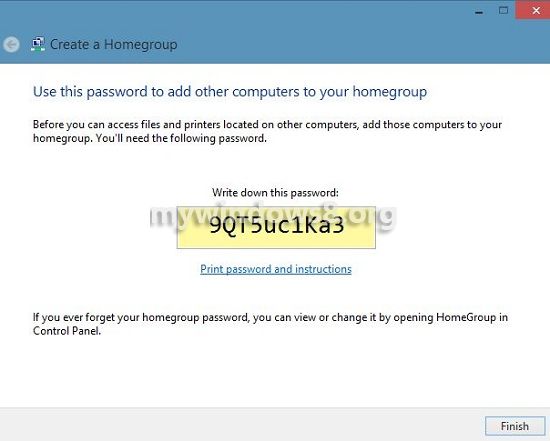 8. Now, click on "Allow all devices on this network such as TVs and game console to play my shared content" option. Make sure, the device that will access the content of this PC is already connected to the network.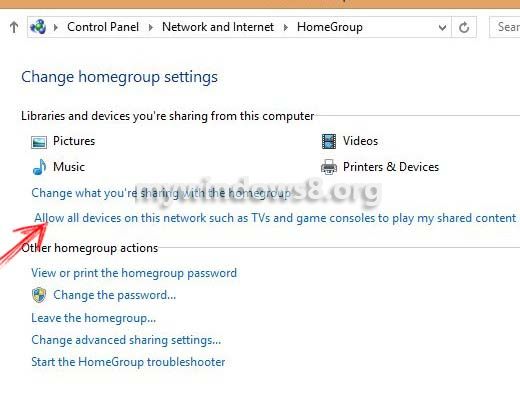 Give a name for your media library, allow the devices to access your content and press "Next". Do the same thing what you have done before.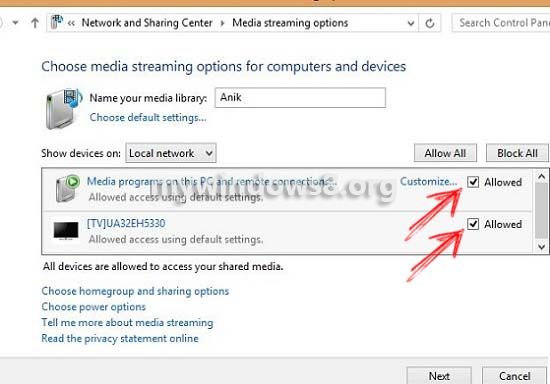 Now, open C:\Users\Public directory and put the contents that you want to share into proper folder (pictures, videos, music or docs). You can also put the contents in the folders in C:\Users\your user name) directory also.
That's it. Contents in those folders can be accessed by any supported DLNA certified devices. You can now open your DLNA certified TV and access these shared media. You can read here detailed guide on how to Connect DLNA certified Smart TV with Windows 8.
Windows Media Player 12 also supports "Media Streaming". You can use WMP 12 as DLNA server, with transcode of video data. This function allows you to enjoy the video formats (.mp4, .wmv etc.) which are not actually supported as DLNA contents.