Start Menu in Windows 10 is a blend of the traditional Start Menu of Windows 7 and the modern Start Screen of Windows 8. The Start screen consists of Live Tiles that keep on updating from time to time (need internet to update). The Start Menu Live Tiles are vibrant and informative as they keep on pushing the latest news and mails in Thumbnail views. But different users have different priorities. Many users may not need all the Live Tiles and unnecessary consumption of space can be avoided with simple steps.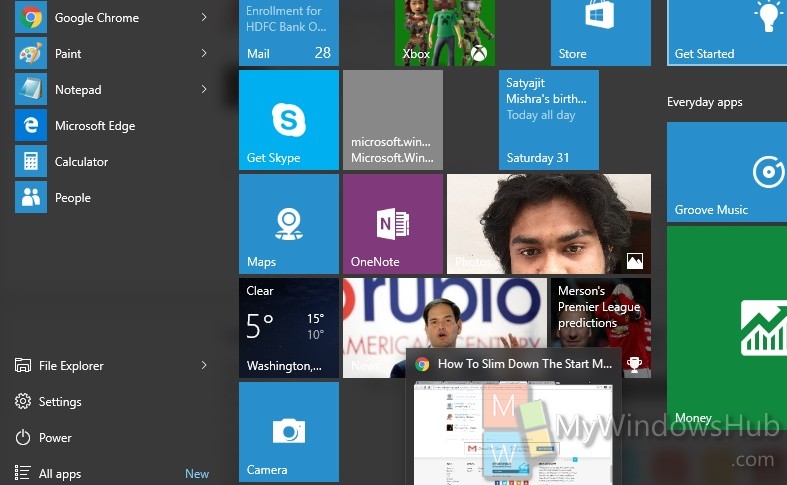 Steps to slim down the Start Menu in Windows 10
1. long tap or right click on a Live Tile and select Unpin from Start.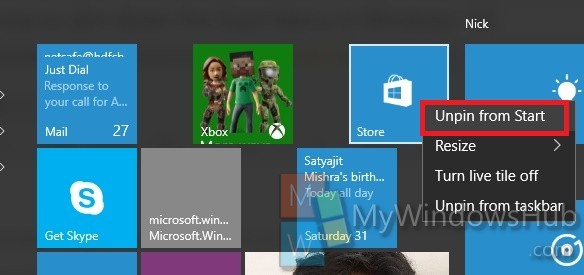 2. Repeat the steps until all the Live Tiles have been unpinned from the Start.
3. Now drag the edge of the Start screen until it slims down. Here you go!