When Windows 10 released, different types of problems arose since the OS was now and had bugs. One of such problems was the blurred text problems in certain apps. The reason behind this problem was the incompatibility of the DPI settings. For example, Google Chrome texts are showing blurred texts and you don't know what to do. Here is a simple solution that can help you get rid of the blurred text problem, if any.
Steps to resolve the blurred text issue in Windows 10?
1. Open the Start Menu, right click on Google Chrome and select Open File Location. You can go to the Chrome location in any way you want, not necessarily, by following only this step.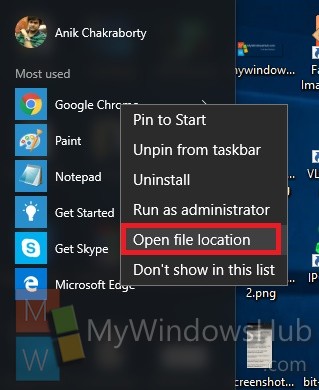 2. Now Right click on the Chrome file and go to Properties.
3. Go to Compatibility Tab. Now check the option Disable Display Scaling on high DPI Settings.