Starting from Build 1809, Microsoft has removed the traditional Hardware and Devices Troubleshooter from its operating system. This is because, it was found that Hardware and Devices Troubleshooter had an extremely low user engagement. This means, the setting was not used quite often. Rather than running a generalized troubleshooter, users preferred digging deep into the actual issues. Hence, it was removed and instead of a one-stop troubleshooter option for all hardware, individual troubleshooter has been added for each hardware and device. For example, if you are having an issue with Windows Firewall, then run the troubleshooter for Incoming Connections. In this tutorial, I shall show you how to run Hardware and Devices Troubleshooter in Windows 10 Buil starting from 1809.
Steps To Run Hardware and Devices Troubleshooter in Windows 10
First, click on the Start menu and go to Settings.
Next, go to Update and Security.

In the left panel, there is this option called Troubleshooter.
In the right panel, there is an option called Additional Troubleshooters. Tap on it.
As the Additional Troubleshooters setting opens, you will get a list of all the hardware and devices which are available for troubleshoot.
Tap on a setting, and click on Run The Troubleshooter.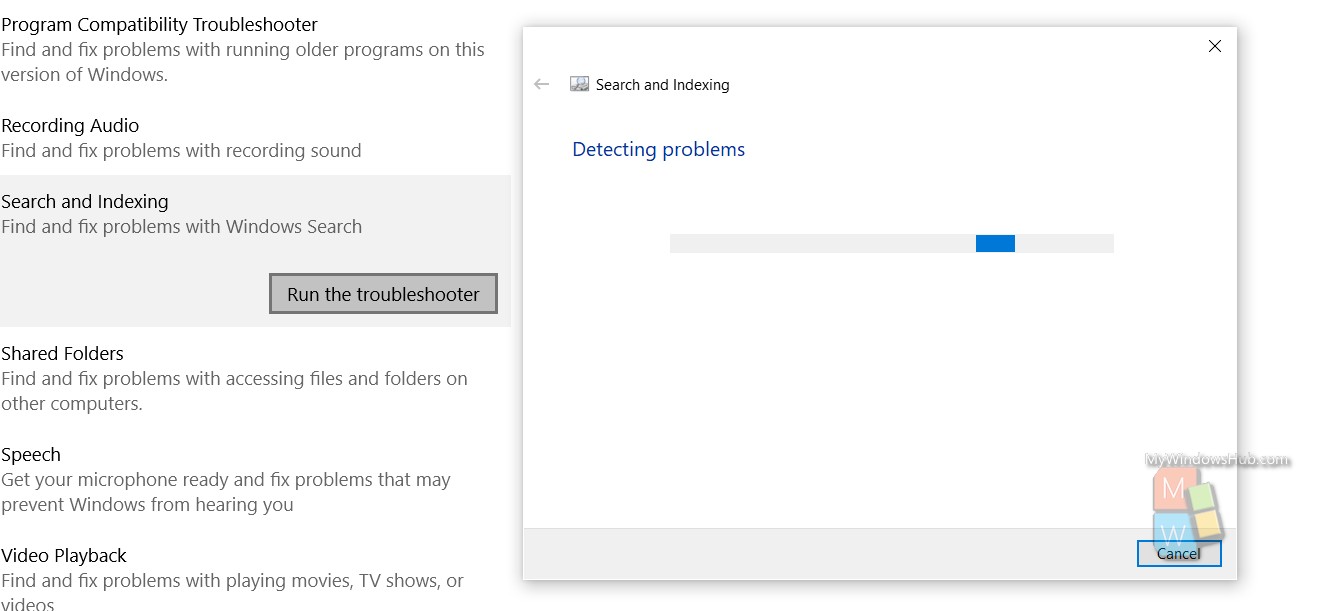 As you select the option, the Troubleshooter will run its course, and provide you with some options. Choose them as per your requirements.