Photos are one of the most precious possessions of our live that unfolds million memories with a single. In the digital era, we have more soft copies of photos and images than frames albums. So, the risk of losing those photographs is much more. There are several instances of data loss. Among all data loss, losing photos and important documents is the most severe ones. If you got your movies and music deleted accidentally, there is a chance to get them back. But for your important personal files? No, there is no instance, unless you have af backup in some other device. What if you do not have a backup, then definitely you are messed up. That is when recovery apps come into play. The function of the recovery app is so scan your hard disk byte by byte and unearth the deleted files. How is it possible? Is it magic? No, it is not. When any of our files get deleted, it is not wiped out of the computer. It remains in the hard drive as some garbage information. The memory of the files is then assigned some garbage value which cannot be identified. But the files remain, no matter in what format. The files are overwritten by new files as you keep on adding them to your device. This is the technology that the recovery software deploys. They scan the computer rigorously and find out the deleted files out of them. The process is simple from user end, but a complex one from the developer's end.
Now let's have a look at the instances in which your photos can get deleted.
1. If you have deleted any file by pressing Shift+Del which permanently deletes your photos without sending them to Recycle bin.
2. Your photos might get deleted due to system crash and hard drive crash.
3. Photos deleted due to virus attacks.
4. Formatted drives by mistake. Often kids or untrained people make these mistakes.
There is a plethora of photo recovery applications that can help you to recover all your deleted photos. In this article, I shall write a review on one such recovery software. It is the Recoverit software. Here are some of the salient features of the software. Check them out:
1. The software helps you to recover all your lost and deleted images, videos and many more file types.
2. It can recover data deleted from Recycle Bin, flash drives, memory cards, etc.
3. Recover images removed from computer by accident.
4. The recovery option is 100% safe. There is no requirement to reinstall Windows system. All you need to do is create a WinPE bootable disk.
5. The software has different recovery modes for different data loss instances. For example, if your photos got lost due to file corruption, then you have one recovery mode, for missing files there is another recovery mode. It continues in this way.
6. The software is extremely user friendly. It doesn't have too many options to confuse users. The app is straightforward and takes you to the recovery functions with one tap.
7. The application is compatible with all the versions of Windows including 10, 8, 7, Vista and XP.
8. Can retrieve photos from copious data loss situations such as file corruption, deletions by error, missing files, virus or malicious attacks and other such disasters.
9. The software not only recovers photos, but also every other file types such as Documents, Audio, Video, graphics, compressed files.
10. It can recover files from a crashed system even when the computer is unable to launch.
11. It recovers lost data under WinPE environment.
In the following few lines, I shall show you how to recover deleted photos with the help of Recoverit Data recovery software:
Steps To Install and Use Recoverit Photo Recovery Software
1. First install Recoverit Free Data Recovery Software for Windows operating system. Run the .exe file. When the application launches, click on Install to initiate the installation process.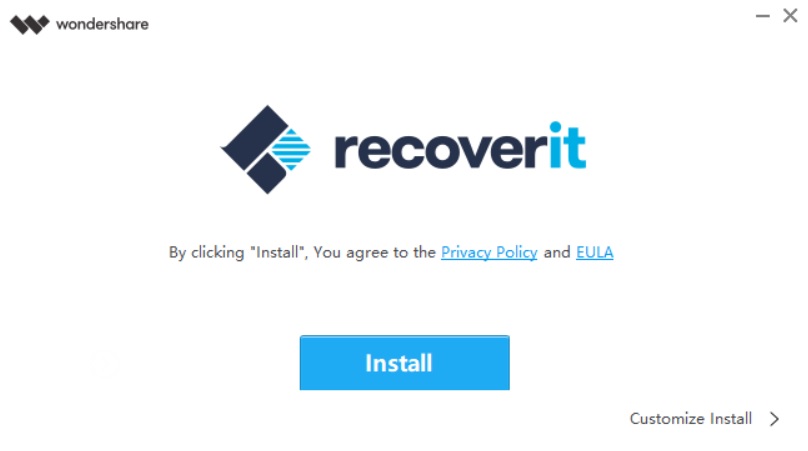 2. The installation takes a bit of time to complete.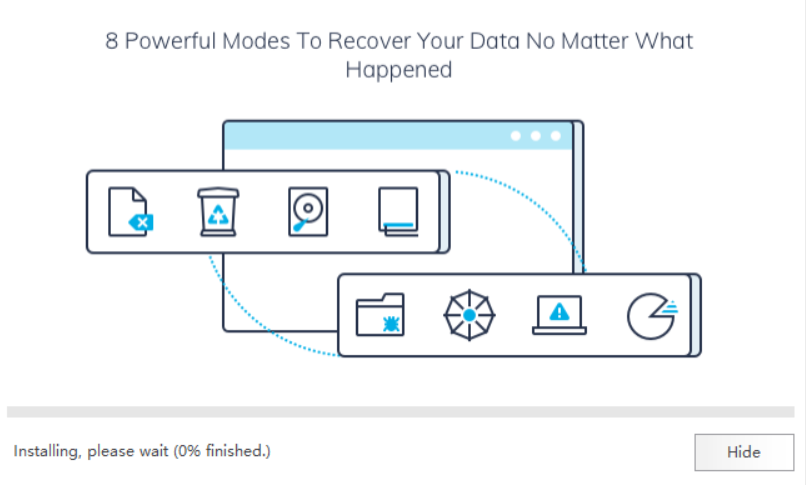 3. Once, it is done, the application launches on its own. The user interface looks like this as shown below. There are 8 options with 8 different functionalities. These are deleted files recovery, Recycle Bin Recovery, formatted disk recovery, lost partition recovery, external device recovery, virus attack, data recovery, system crash data recovery, All-Around data recovery.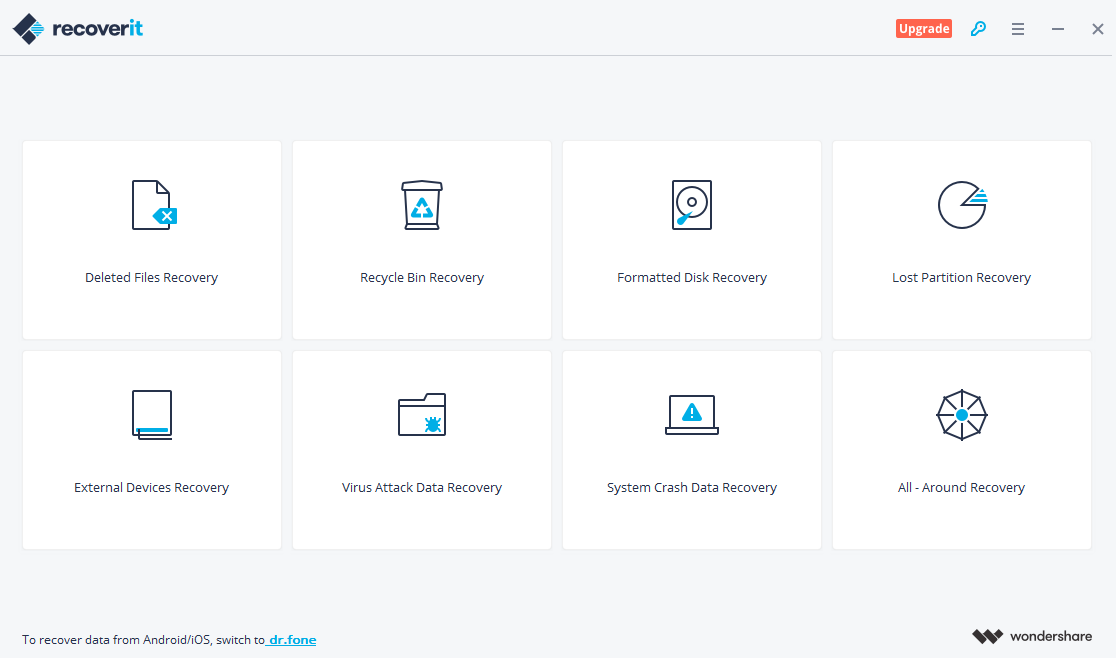 4. If you want to restore deleted photo, then choose "Deleted Files Recovery" mode first.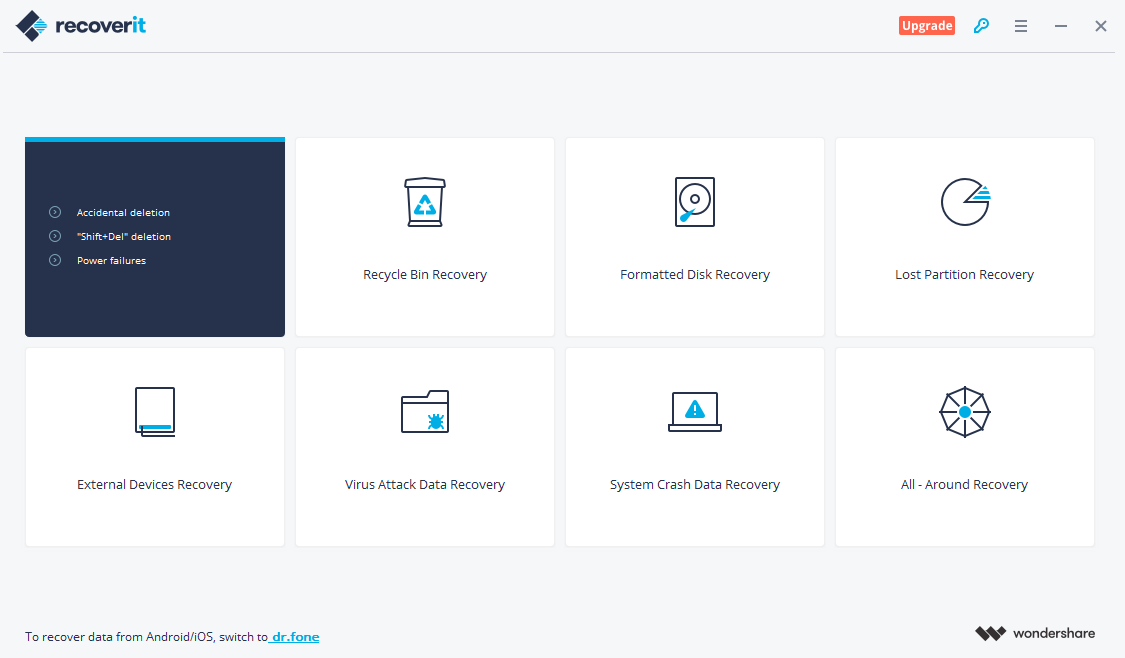 5. The software will work to find all files. These will take time depending on the files size.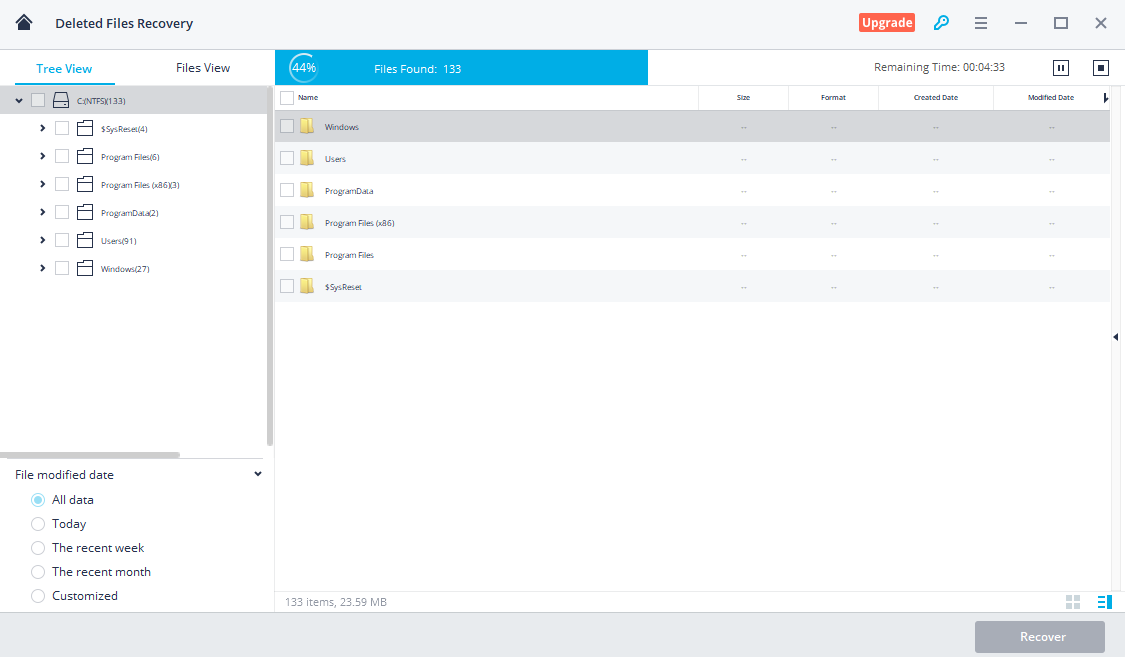 6. When scanning is complete, you will get a notification. Click OK to continue.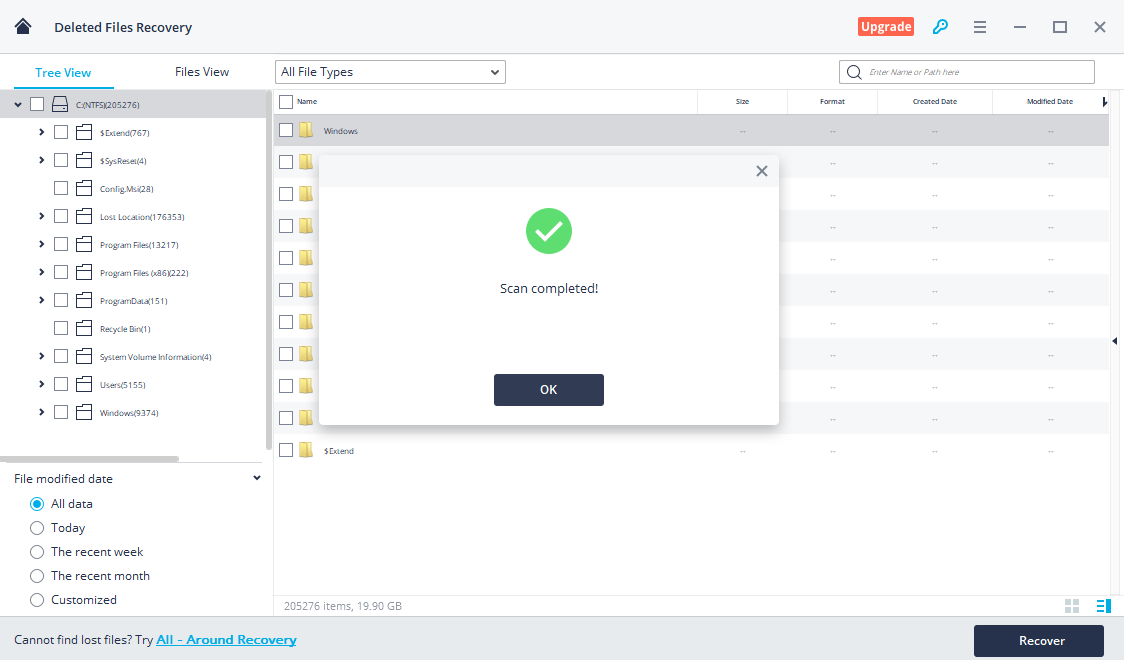 7. Since you are recovering photos, you need to select the specific file type. If you do not do so, all other file types will get recovered. So, to avoid time waste, click on Files View. Select Photos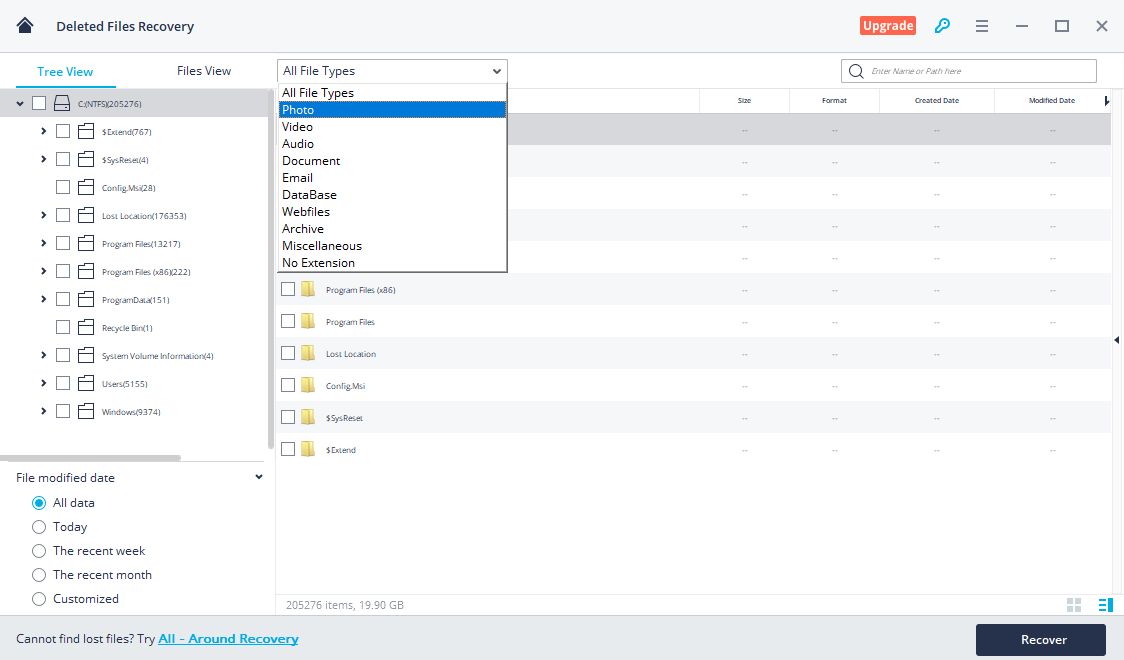 8. Finally hit Recover option to initiate the recovery process. The recovery process will display the images eligible for recovery.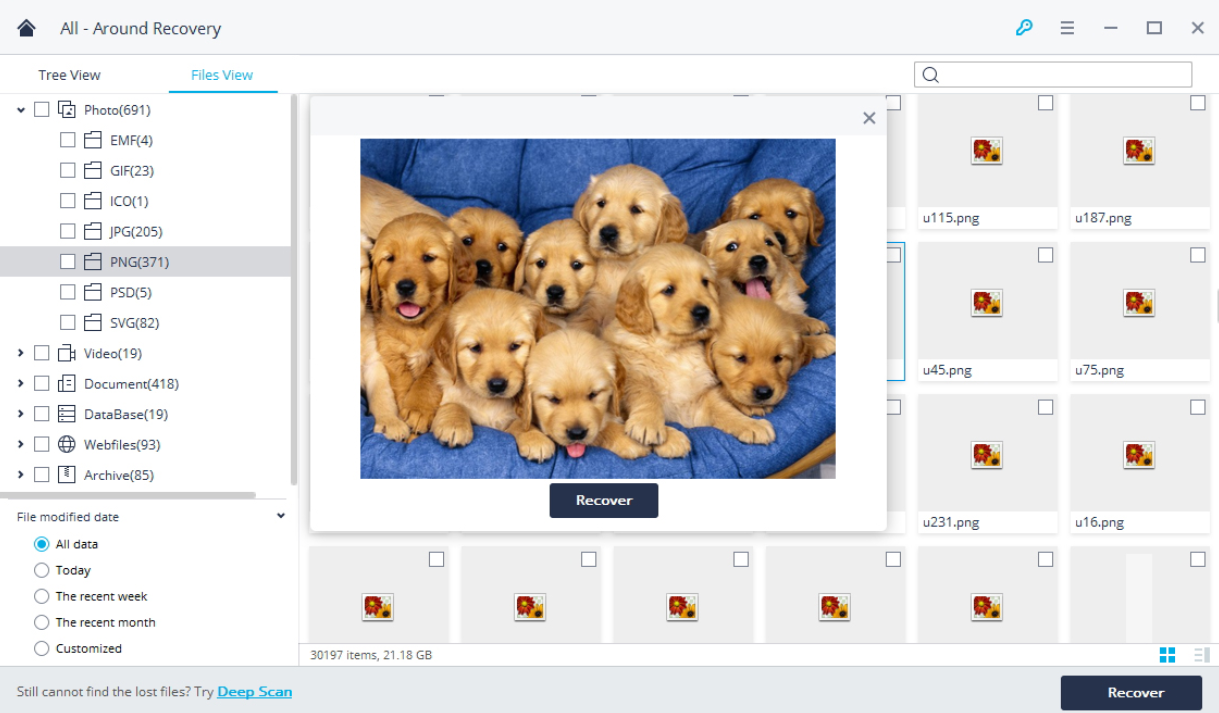 9. Select Recover. All files will be restored.
The Recoverit software is a one stop destination for all types of data recovery under any circumstances. This product by Wondershare is a complete package, efficient and on point. We recommend users to give it a try.