Windows 10 has ameliorated its features and Settings menu to a great extent. If you look into thr settings, you will notice that the app is slowly consolidating the Control panel with the Start Menu Settings. Previously, the Settings had limited options and it didn't impress users. But now, you can perform a lot of operations that you could find in Control Panel. For example, uninstalling an app. You can now uninstall any app, reset its data, limit its availability to users and many more on the Settings App.
In this article, I will show you how to reset the App data of any application in Windows 10. Expert users will have no issues in doing this, but those you are new users of Windows 10 may require this guidance. If your app is not working or if you feel that your app is aluttered with a lot of unnecessary data, then you can reset its data. If you do that, all the data from that app will be deleted. This means all the data that have been cached. For instance, if you want to clear data from your Facebook app, it will not delete images and posts from your Facebook account. It will just remove the data that have been stored in the cache memory. After resetting the data, your app may not work for some time, but will resume its normal operation soon.
Steps To Reset An App Data In Windows 10
1. Open the Start Menu by tapping on the Start Button. Now click on the Gear icon to open Settings option.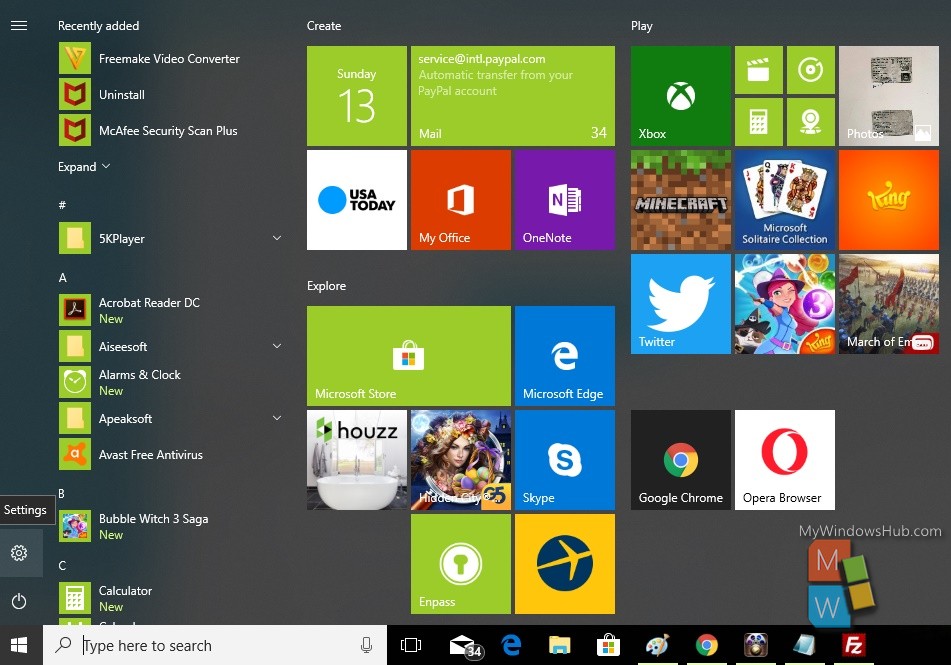 2. Next, tap on the Apps menu to open the Apps settings.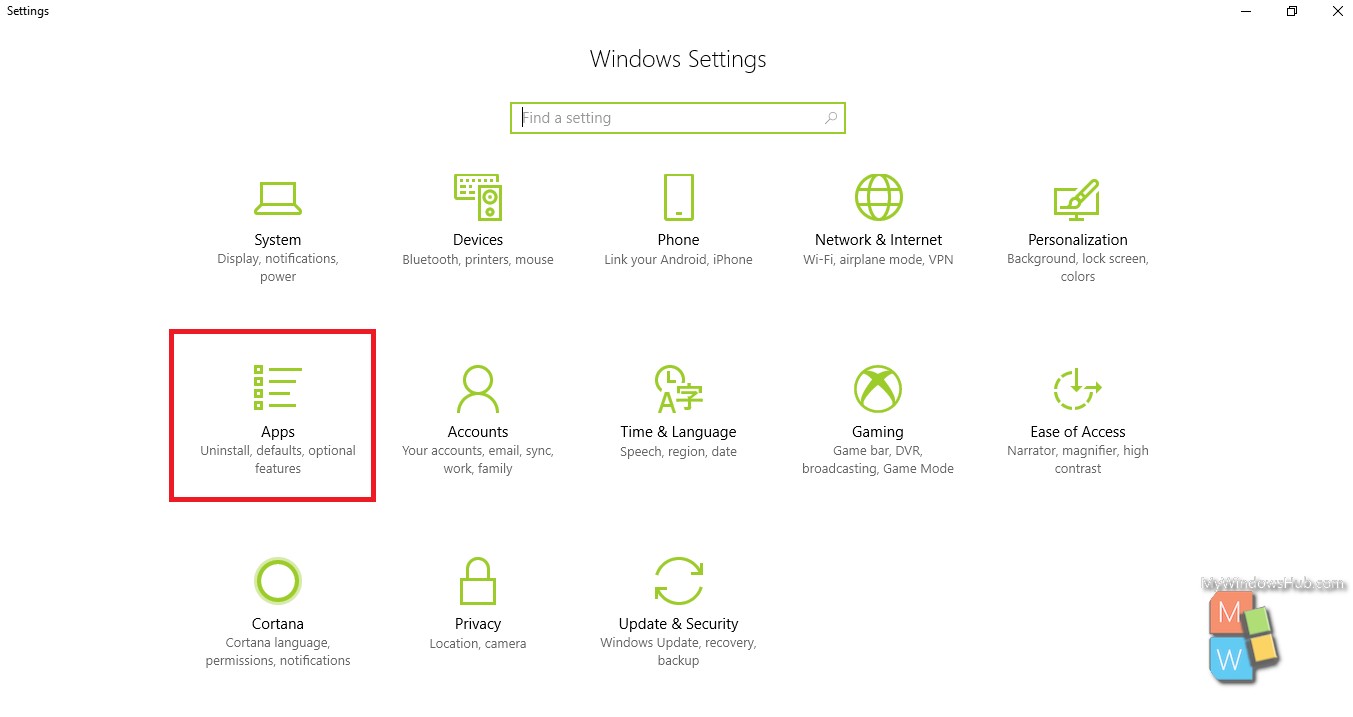 3. In the left panel, you will find Apps & features.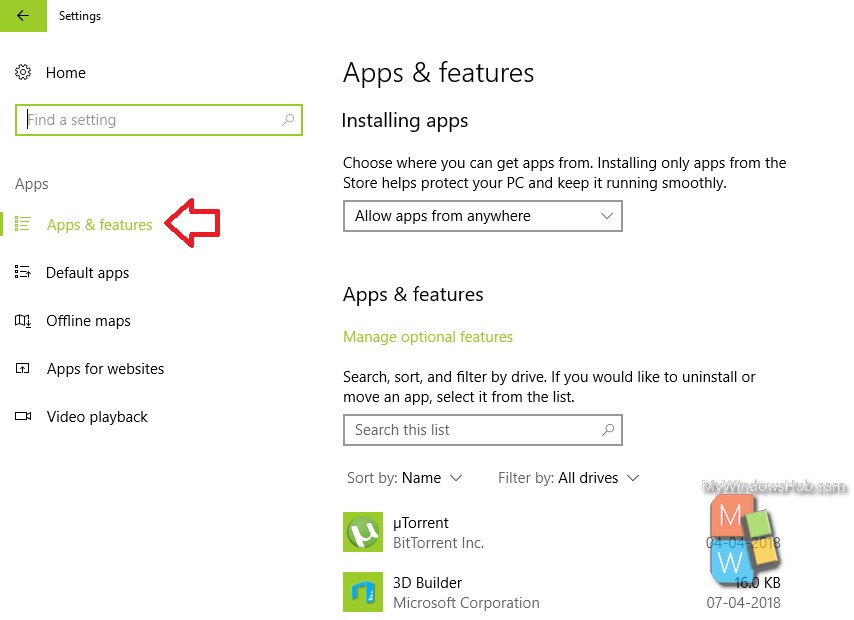 4. In the right panel, you will find Manage Optional Features Menu under the Apps and features settings. Tap on any application you want which you want to reset. Here you have to remember one thing. Not every app can be reset. Click on Advanced Options.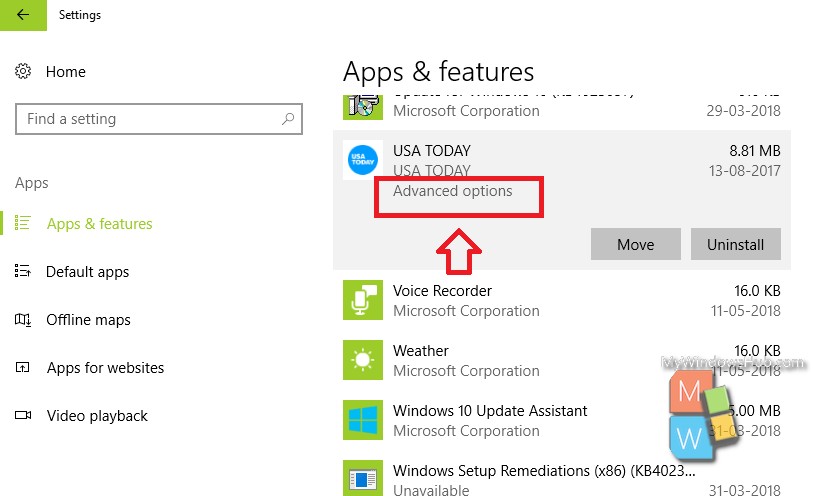 5. Next, select tap on Reset to reset the app data.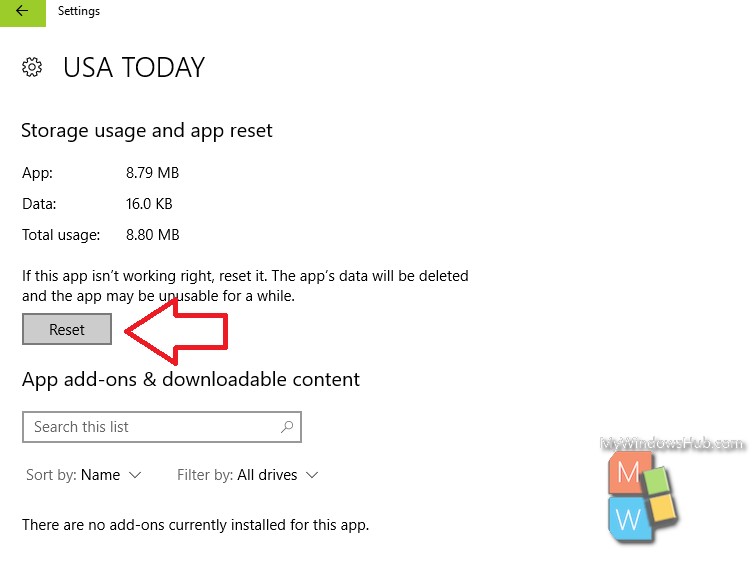 That's all!