Windows 10 has ameliorated its features and Settings menu to a great extent. If you look into the settings, you will notice that the app is slowly consolidating the Control panel with the Start Menu Settings. Previously, the Settings had limited options and it didn't impress users. But now, you can perform a lot of operations that you could find in Control Panel. For example, uninstalling an app. You can now uninstall any app, reset its data, limit its availability to users and many more on the Settings App.
In this article, I will show you how to move an application from one drive to another for Windows 10. You can move certain apps from one drive to another. Previously, moving any application along with its data across different drives were difficult. You had to fidget The Windows Explorer a lot in order to find the location where the app is installed. But now you can do it quite easily. But if the app is installed in other device, then it will clear the data from those devices. So, this is a disclaimer!
Steps To Move An App From One Drive To Another In Windows 10
1. Open the Start Menu by tapping on the Start Button. Now click on the Gear icon to open Settings option.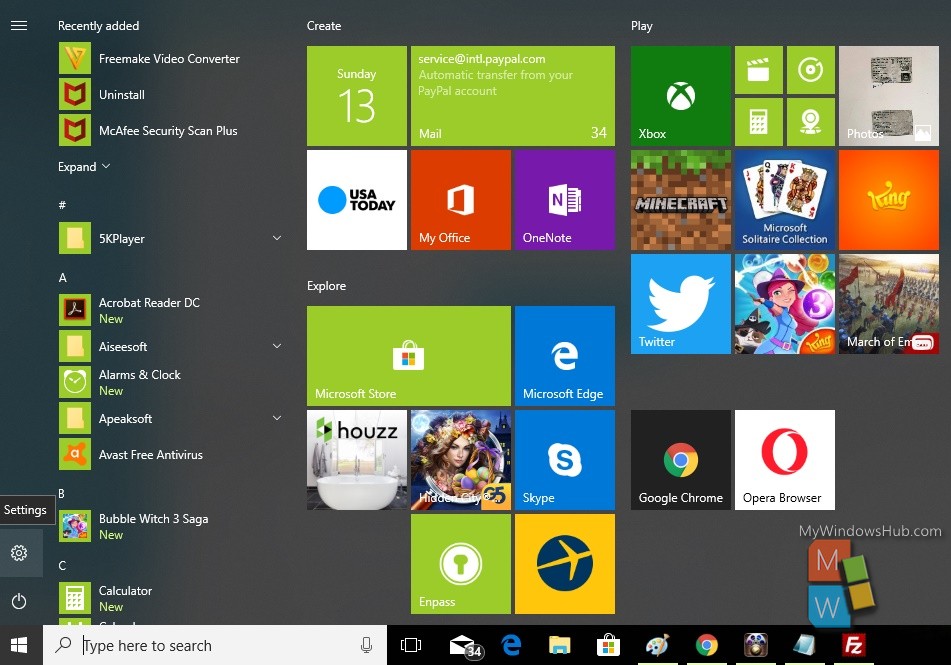 2. Next, tap on the Apps menu to open the Apps settings.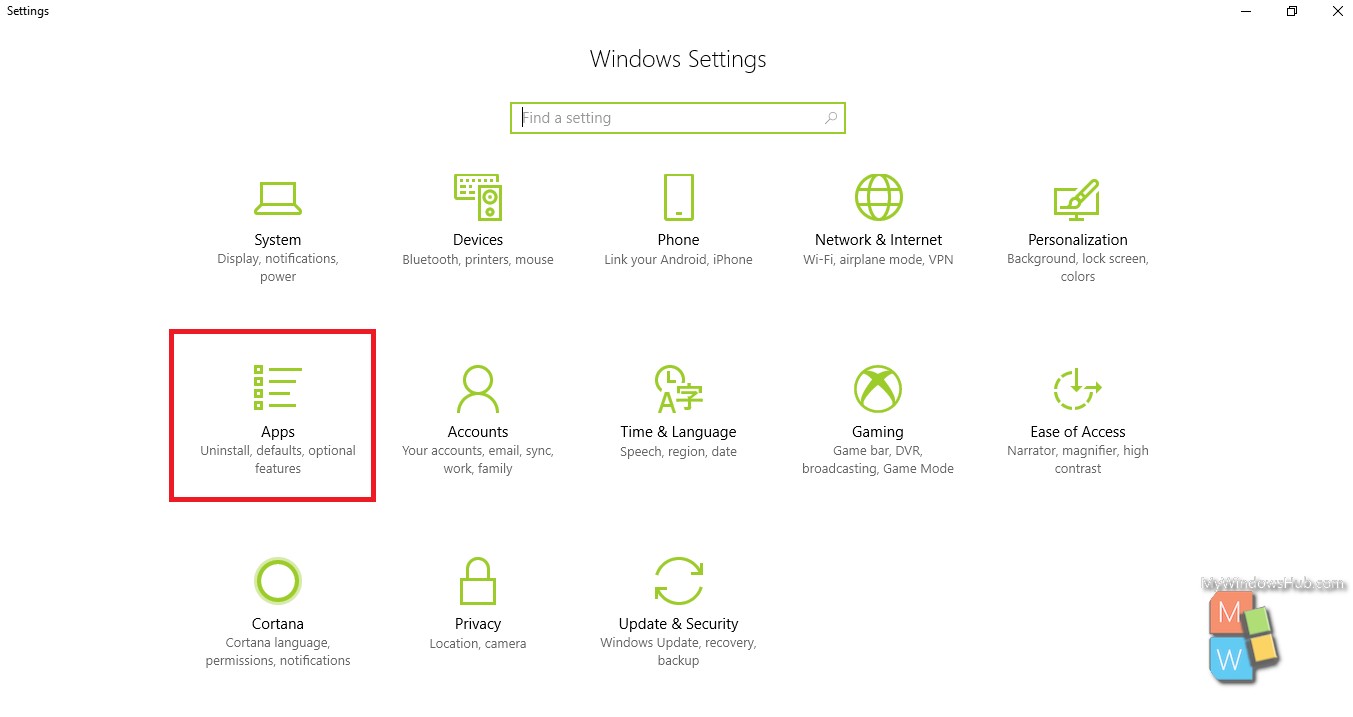 3. In the left panel, you will find Apps & features.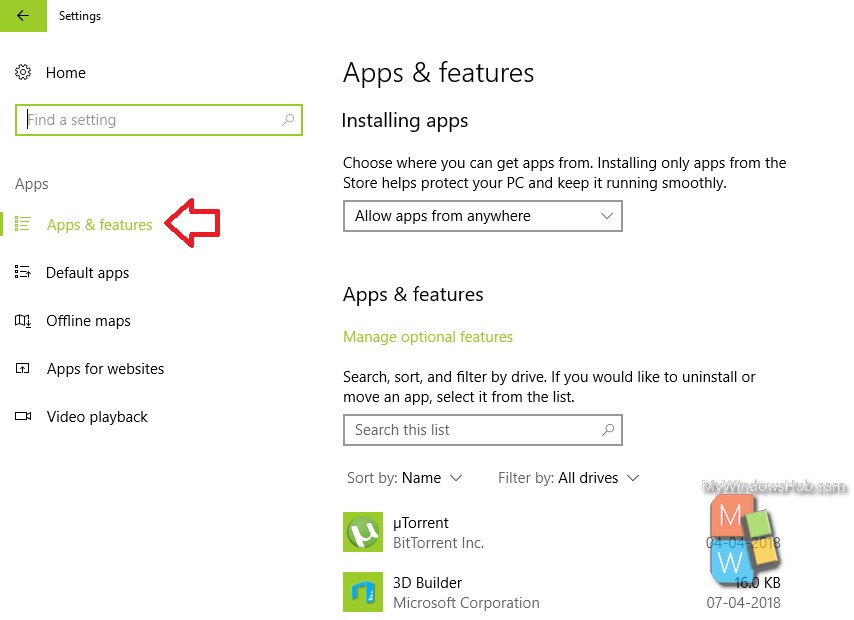 4. In the right panel, you will find Manage Optional Features Menu under the Apps and features settings. Tap on any application you want to move. Here you have to remember one thing. Not every app can be moved. You will have two options, Modify and Uninstall. If the app is eligible to be moved, you can find the Move option operable. Otherwise, the option will be greyed out. So, click on Move.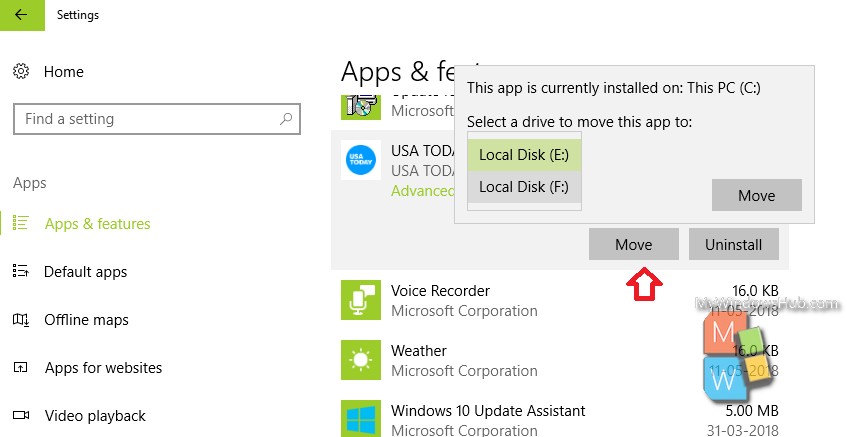 5. Next, select the drive where you want to move the application. After selecting the app from the dropdown box, tap on Move. It will give you a warning that the app on other device will be deleted. You can tap yes to continue.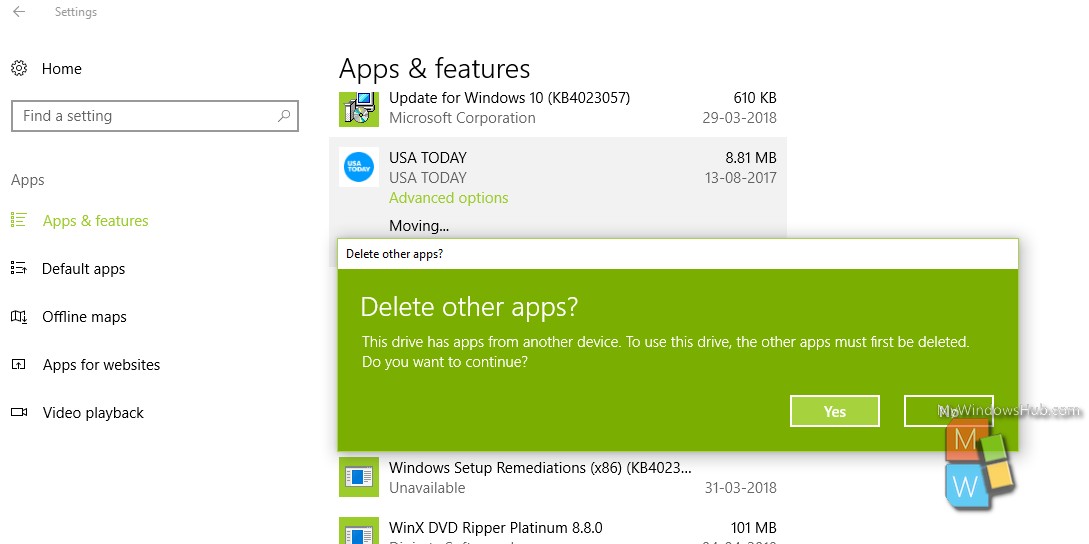 6. The app will be moved from the source drive to the desired drive.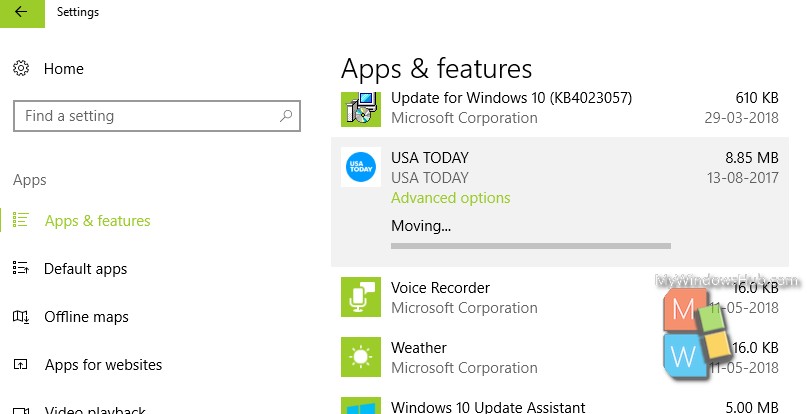 That's all!