Windows 10, like any other operating system allows certain websites to access your computer's personal information. It is not that Microsoft wants to hack your system or cause any harm to your machine. Rather, it wants to give you a better browsing experience. Thus, it allows many websites to extract information from your computer to provide you relevant and interesting content in return. Moreover, Microsoft does not hide this feature and also allows you to disable it if you feel any sort of security threat.
There are several information that Microsoft extracts and forwards to other websites. These are languages, app launches, advertising ID and many more. You must have seen advertisements on Windows 10. Besides displaying web advertisements, Microsoft also assigns you a unique identification number, This advertising ID or unique ID tracks your every move in the Windows Store and on apps to target you with specific advertisements. However, you have the full freedom to choose whether you want those adverts or not. If you don't want the company to display targeted ads, you can turn surely off relevant ads. The advertising IDs are deployed for providing users with relevant advertisements based on their application usages.
The following tutorial will help you in preventing advertising apps from accessing app usage on Windows 10.
Steps To Prevent Advertising Apps From Accessing App Usage On Windows 10
1. Right click on the Start Button and click/tap on the gear button to open the Settings menu.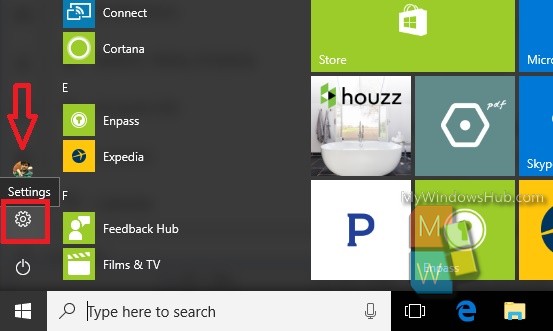 2. As Settings app opens, go to Privacy.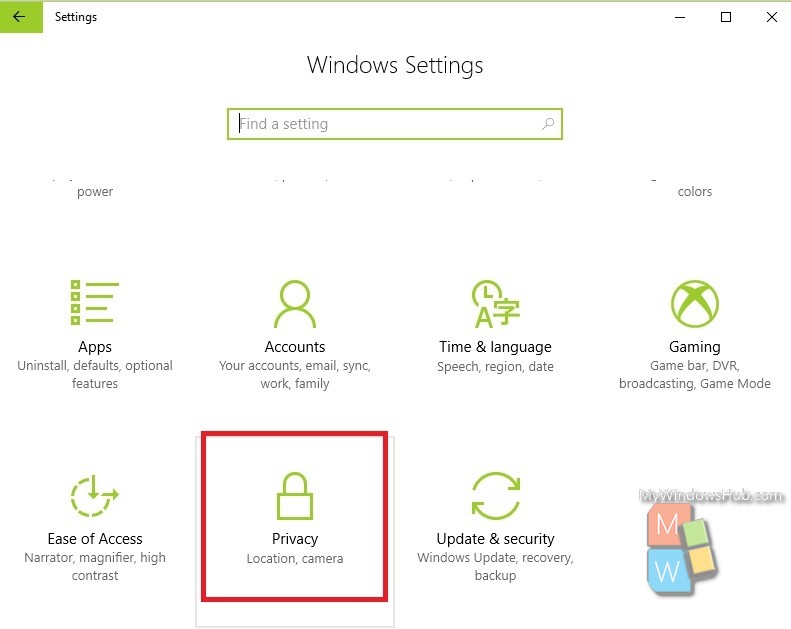 3. In the left panel, click on the General tab in the left panel.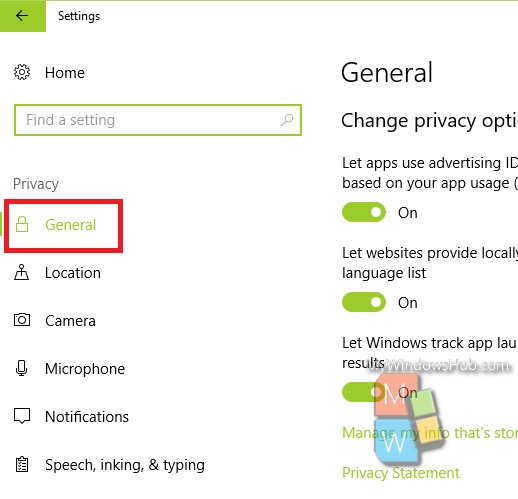 4. In the right panel, under General Privacy optionsLet apps use the advertising ID to make ads more interesting to you based on your app usage (turning this off will reset your ID). By default, this feature is turned on. To turn it off, tap on the slider provided along with it. The slider will turn grey when it is disabled.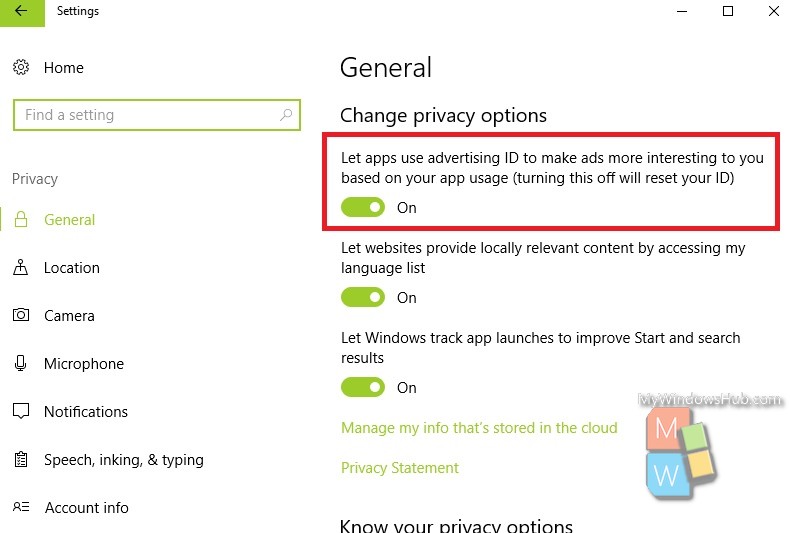 That's all!