Many a times, users face problem in opening or updating the Windows Store. Two of the most potential solutions are clearing and resetting the Store cache. The following tutorial will help you to clear and reset the Windows Store Cache.
Steps to Clear and Reset the Store Cache in Windows 10
1. Press Windows+R to open Run window, type WSReset.exe and hit Enter. This step is to clear the Store Cache in Windows 10 for default Apps.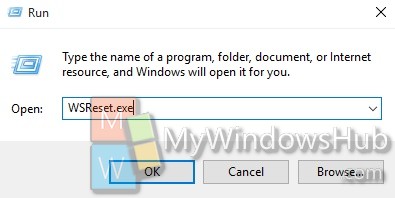 2. The Store will open and a command prompt box will open without any message. When the cache is cleared, the command prompt will close automatically.
3. If you want to Clear cache for third party Apps, open Elevated Command Prompt. Copy and paste the following command
wmic useraccount get name,sid and hit Enter.
This step will provide you the user SID for every user of the Account. Make note of the SID of the user account.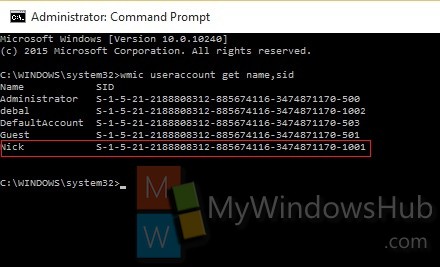 4. Open the Registry Editor (Press Win+R to open Run Window, type regedit and hit Enter). Now Navigate to the following location
HKEY_LOCAL_MACHINE\SOFTWARE\Microsoft\Windows\CurrentVersion\Appx\AppxAllUserStore.
5. Under the AppxAllUserStore, find out the SID of your concerned user Account. Right click and Delete.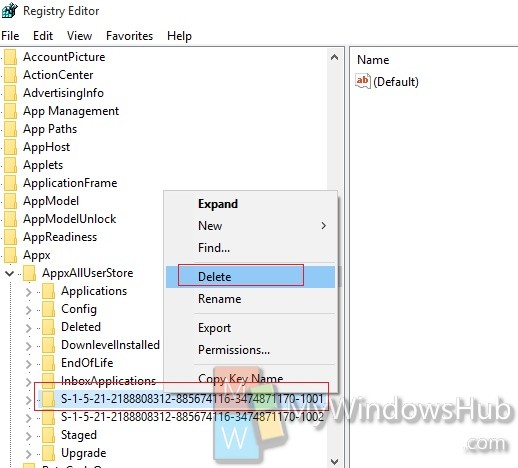 6. restart your computer to apply the changes.