Each application in any Operating systems with GUI has an icon for it so that, user can click on that to open that application. If you want to change any application's icon or install custom icons in Windows 8 Pro, follow the steps below.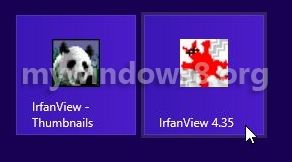 Each application's default icon may not match with your current theme or your customization. In order to match the decoration customization, icons should be changed, where they are inappropriate. If you want to discard the given default icon and use your own chosen icon, then you should know the procedure for doing that. In order to do so, you have to follow the steps given below. There are two types of icons in Windows 8, Windows 8 start screen icons and desktop icons. This article covers both types of icons.
Change icon of start screen shortcuts:
Step 1. Right-click on the chosen application's icon in Windows 8 Start Screen. Then in the coming below, click on Open File Location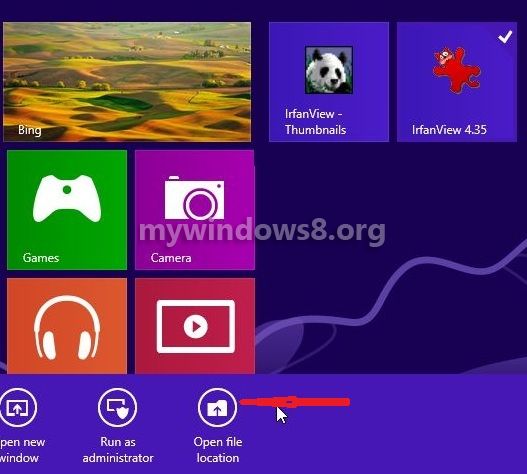 Now you will be headed to a folder containing shortcuts and the already selected shortcut will be that application's shortcut, whose icon you wanted to change.
Step 2. Now, do a right-click and click on Change Icon.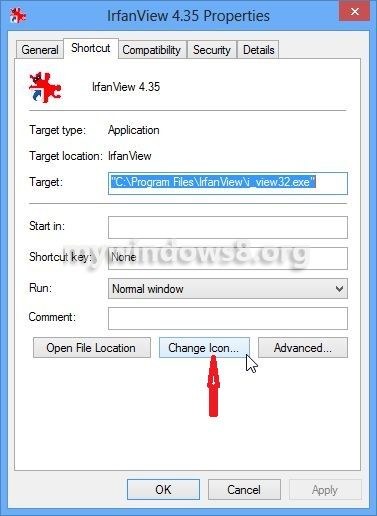 Step 3. Choose the icon of your choice or you can browse if you want to use your own icon. After choosing the right icon, click on Ok to save the new icon.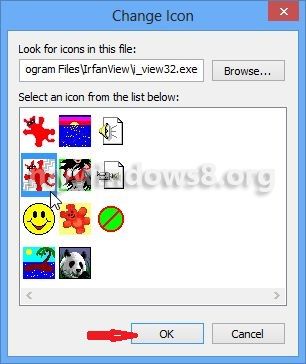 You can confirm the icon change in the property window.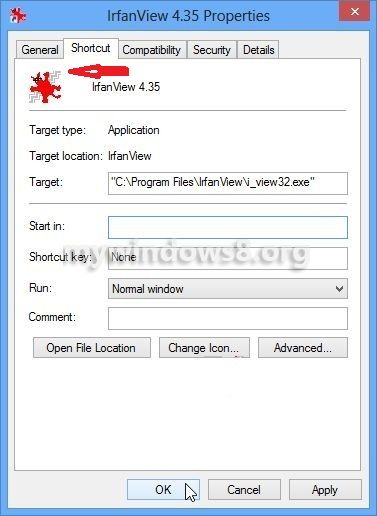 Now you will see the changed icon in action in the Start Menu.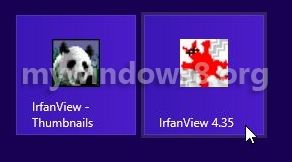 Install custom icons for Desktop shortcut's
Step 1. Right-click on the shortcut's icon and select properties.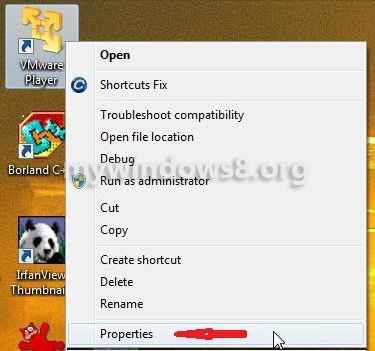 Now follow the steps 2 to 3 of the previous procedure to complete the procedure.