Microsoft announced that they will be making Windows 10 October Update available for the public from October 2, 2018 (manual downloads) and automatic downloads from October 10, 2018. The Build Number of the October Update is 1809. If you have not yet received the update, then your computer is now running Build 1803, which is the Spring or April Update. As Windows 10 October update has started rolling out through automatic updates, all users must now update their PC. The process is very simple, open the Start menu, go to Settings, and then click on Update and Security. Under Windows Update settings, you can check for updates and update your Windows 10 device to the October 2018 update.
But you might check and recheck the update status and find that there is no impending update whereas, you are very much sure of the new release. Then you can opt for manual downloads. The process requires you to download the .iso file and create bootable DVD or Flash drive and then install the latest version. Here is another handy tip that might come to your help. You can create your Windows Insider account and get the build handy. Check out the tip.
1. First of all, click on the Start button and go to Settings.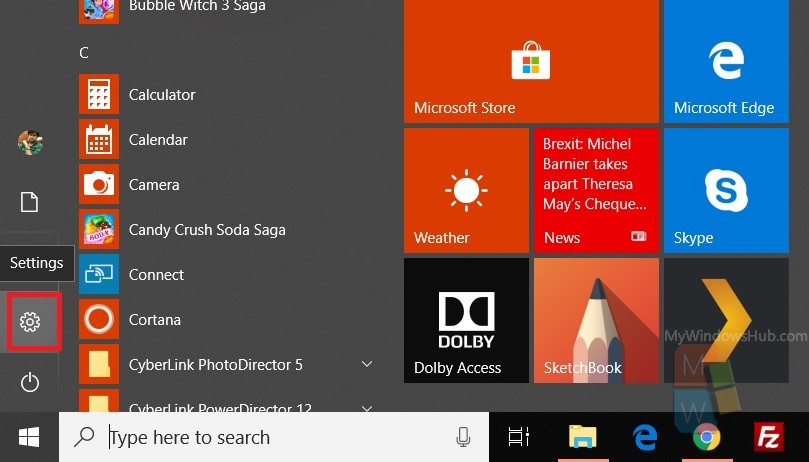 2. As Settings application opens, tap on Update & Security.
3. In the left panel, go to Windows Insider Program.
4. In the right panel, you will get the option Windows Insider Program. Click on Get Started.
5. Next, Insider will ask you what type of content do you expect from the Insider Program. you will find that the default choice has been set to Just fixes, apps and Drivers. You have to change it to Active Development of Windows, otherwise, you won;t get Build updates. But in this case, you can also choose Skip ahead to the next preview release because we assume you are using a backdated Build. Here, one important thing to remember is that this option is usually meant for getting new releases. So, if you choose this option, it may happen you will start getting newer Builds, whenever they come. These builds often contain bugs. Now after choosing the option, click on Confirm.
6. Now, you will find that Windows has started updating to the October update.
7. The computer will turn on and off a number of times during the Update progress. Finally, your device will be updated to October Update 2018 Build 1809.