Fast Ring and Slow rings are two different rings or categories of Windows Insider Program. Windows Insider program is an open source software testing platforms that can be used by developers, tech lovers, enterprise testers, etc. With Windows Insider program, a user can try and test the different Windows operating system builds much before they arrive.
The Insider program can be categorized into various logical categories. These categories are also called Rings. Some are internal while some are made available for public. There are 4 public rings such as Skip Ahead, Fast Slow and Release preview. Among the public rings, Fast and Slow are two important rings that most users should know.
Users who enroll themselves in the fast ring, receives a build just after it gets approval from Microsoft. The builds in fast ring are frequent but contain large number of bugs. So, if you are a developer and love to manually test all builds, then you can opt for Fast Ring. otherwise, enrolling to fast ring can cause several technical glitch to your device and even crash it.
The slow ring is the ring where the user gets a build after being bug fixed by Microsoft passing through the Fast Ring. Slow rings have fewer builds compared to the fast ring.
In Windows 10, you can choose between the fast ring or slow ring or choose to receive no update at all. There will be three options viz. Just fixes, apps and drivers, Active development of Windows and Skip ahead to the next Windows Release. IF you choose the first option, then you won't get any new builds but only driver updates, fixes, etc. If you choose skip ahead to the next release, then your pace or category will be automatically changed to Fast. For the second option, that is, current development of Windows, you can choose among Fast and Slow ring.
In the following tutorial, you will learn to select between fast and slow ring in Windows Insider.
Steps To Select Between Fast Ring And Slow Ring In Windows Insider Program
1. First of all, click on the Start button and go to Settings.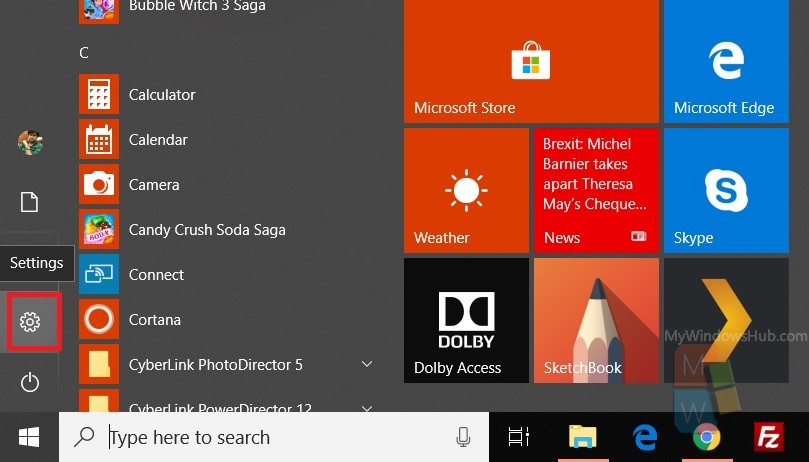 2. As Settings application opens, tap on Update & Security.
3. In the left panel, click on Windows Insider Program.
4. If you have not yet registered to Windows Insider Builds, then first do it with your Microsoft Live ID. Else, follow the steps below. In the right panel, you will get the option What kind of Content Would You Like To Receive. There are three options corresponding to this setting. These are Just fixes, apps and drivers, Active development of Windows and Skip ahead to the next Windows Release. Choose Active Development of Windows.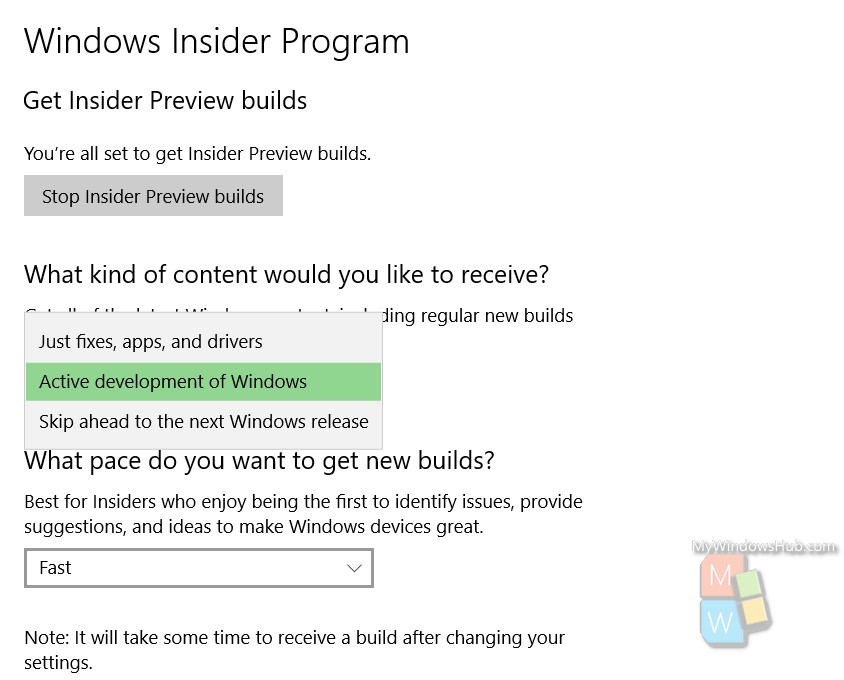 5. Now, below it, there is another option What pace do you want to get new Builds. There are two options to choose from, Slow and Fast. Choose the one you require after keeping in mind all the pros and cons.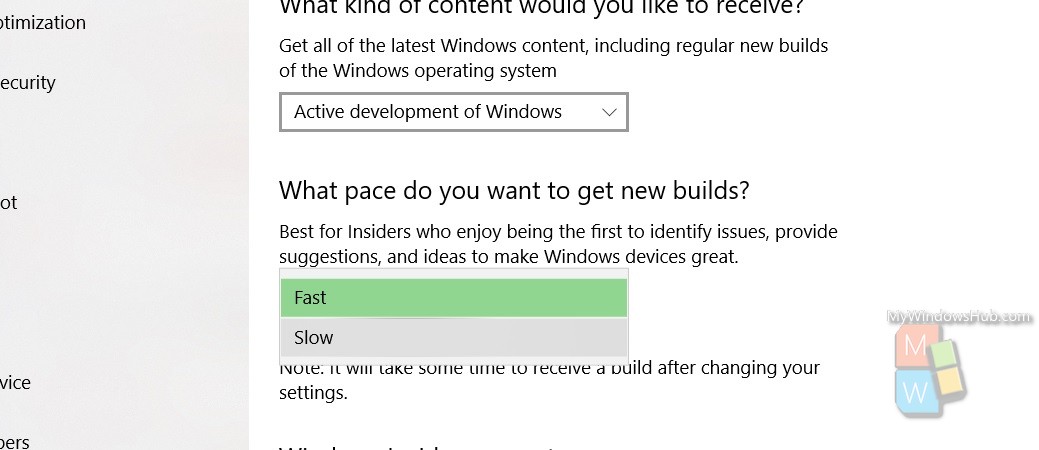 That's all!