Windows 10 has introduced the Windows 10 lockscreen experience. If you are using Windows 10, then you must have noticed that the lock screen displays some vibrant and amazing pictures and the computer asks you for your feedback if you like the image or don't like it. The images are the best shot collections from Bing images and this new lockscreen is called the Windows Spotlight. The WIndows Spotlight feature is not onyl a simple lockscreen feature but it is greatly personalized to the user's preferences. If the user has liked a picture of an animal, kittens or puppies, then Bing will try showing similar images to him/her. If a user has disliked a graphic image, then Bing will no more show him/her that type of image.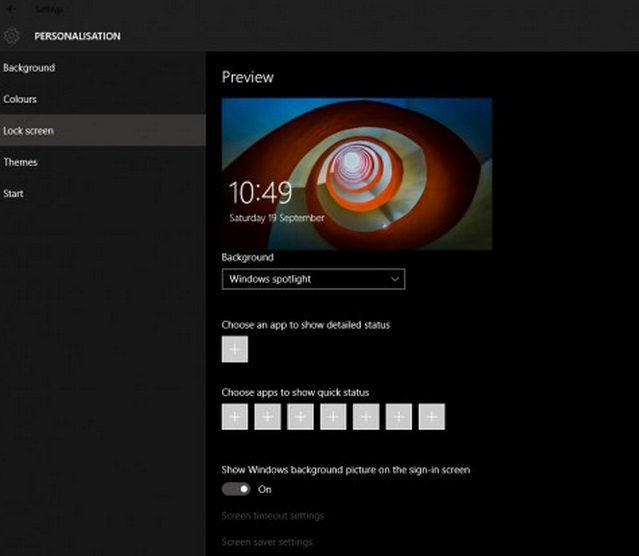 Previously, this feature was only available to Windows 10 Home and the feature was appreciated by one and all. Now Windows spotlight has been made available with Windows 10 Build 10547. So Windows 10 pro users can now avail this feature.
1. First open the Settings app.
2. Now tap on Personalization.
3. Go to the Lockscreen category.
4. Under Background option, change it to Windows Spotlight.