Hibernate Mode in Windows is an extremely useful feature especially for laptops. The Hibernate Mode works same as the Sleep mode but has some differences. The Hibernate mode takes a little more time to revert back to active mode but the advantage is that it consumes much less energy than Sleep Mode. So Hibernate Mode is very useful if you are using laptop and travelling for a ling time without battery. Usually, Hibernate option is available in laptops and generally PCs do not have this option. The following tutorial will help you to enable or disable Hibernate mode in Windows 10 using command prompt.
Steps to Enable or Disable Hibernate Mode in Windows 10
1. Open the Elevated Command Prompt. To do this, right click on Start Menu, and select Command Prompt (Admin).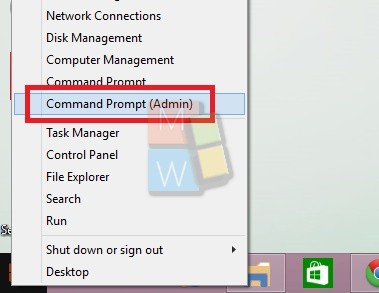 2. If you want to enable Hibernate, in the elevated command prompt, type the following command powercfg -h on and press Enter.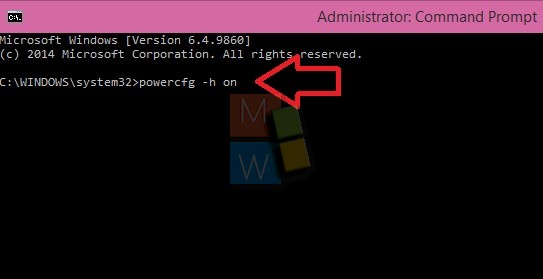 3. In order to disable Hibernate, type this command powercfg -h off