There have been numerous rumors about Lumia 1030 making rounds but then we got to know that the device is not going to arrive owing to some issues of the acquisition deal between Nokia and Microsoft. So it was assumed that the phone has been cancelled. But now recently what came to our hands is some leaked images which looks like the Lumia 1020.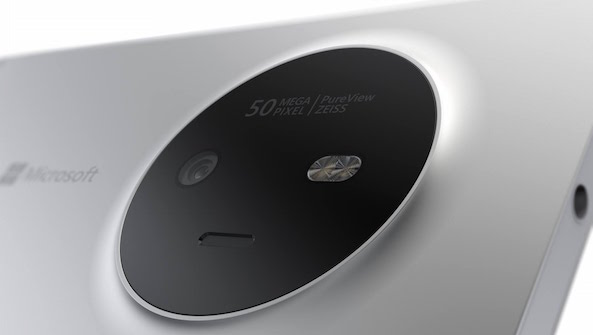 Microsoft has dedicated a lot of energy for Lumia 1020 and now the new images leaked look similar to that of Lumia 1020 but may be a follow up of the device. The rumor says that the new Lumia 1030 might omit the Xenon Flash and include a fourth generation short pulse LED flash instead of the Xenon Flash. The model we are talking about is the RM-1052 but we are not sure if the proposed Flash will function as greatly as Xenon. But another positive point is the resplendent 50 MP sensor which is a winner. Apart from this, the other specs include 1080p AMOLED display, a quad-core processor, and an improved PureView camera with a LED flash.
However, none of the news is confirmed and the images leaked is not even from an authentic source. So for now, it will be wise to just take the flavors and not trust blindly. If the news turns out to be true, then there is high probability that the device will be launched officially at the MWC 2015.