Cortana made its way to Windows holding hands with Windows Phone 8.1. Since then, there has been no looking back for Cortana. Even though Windows Phone OS is having a slow death, But Cortana emerged to become an integral part of Windows 10 for PC. Now, Cortana has been revamped and rejuvenated to become the most powerful AI personal assistant. Now with Cortana, you can enjoy a plethora of privileges while using Windows 10. You can search for any setting just by asking Cortana to open it for you. For example, you want to open Control Panel, just tap on the Cortana button and ask her to open Control Panel for you. Cortana has several user friendly amazing features and getting list notifications is one of them. The list suggestions feature by Cortana enables you to make lists. Cortana provides updates and suggestions from time to time to give you a better experience.
Steps To Enable List Suggestions On Cortana On Windows 10
1. First of all, click on the Start button and go to Settings.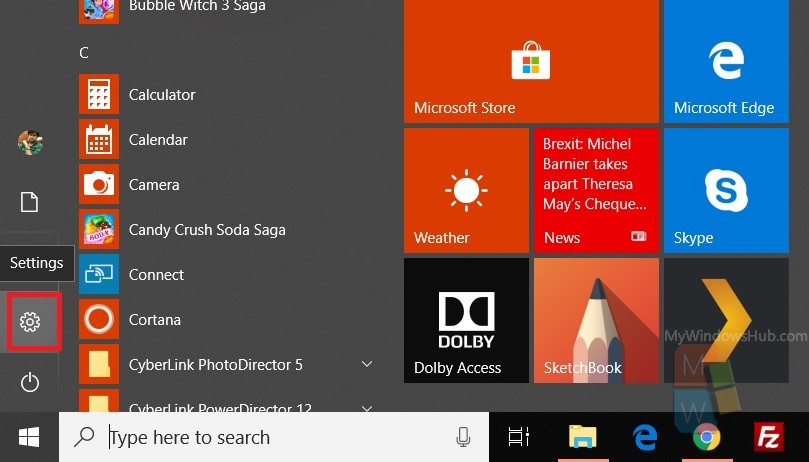 2. As Settings application opens, tap on Cortana. Cortana settings open all sub settings under it.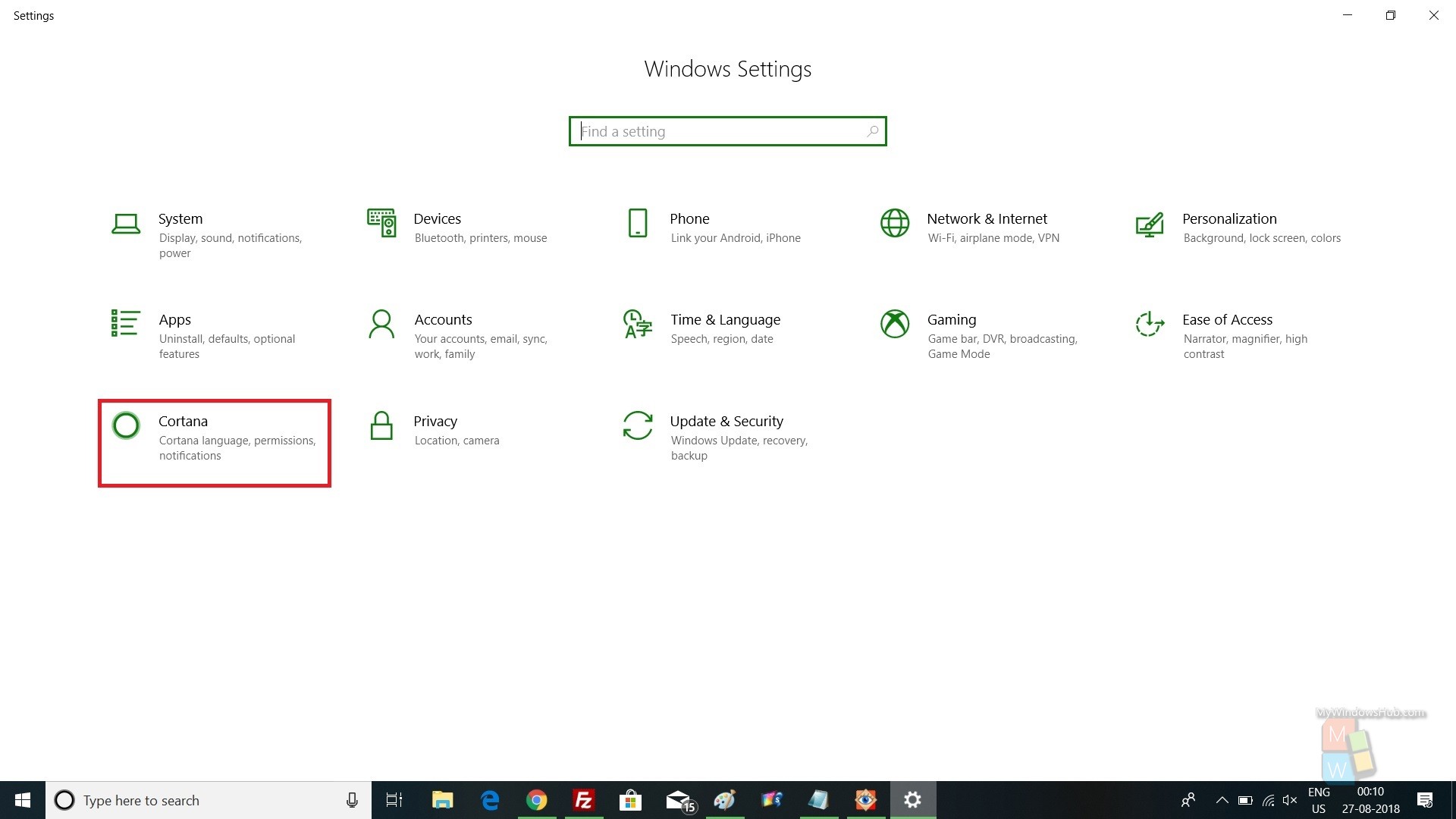 3. In the left panel, you will find an option, Cortana Across My Devices.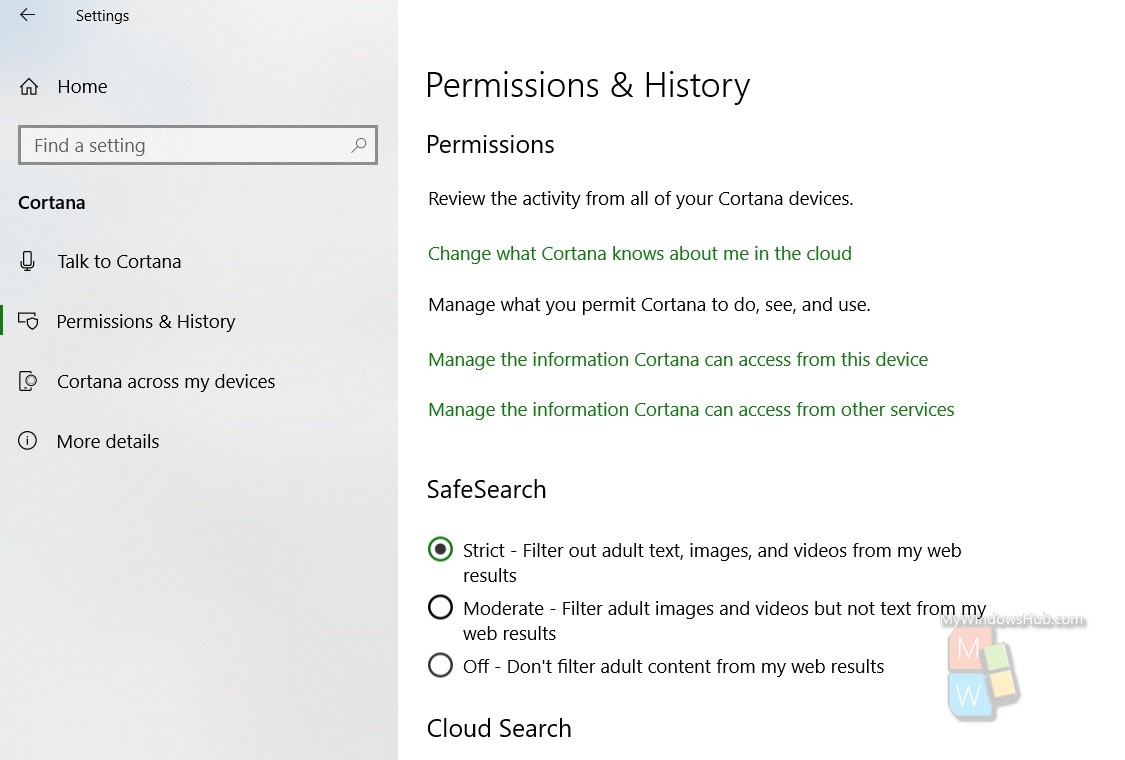 4. In the right panel, you will find an option Get List Suggestions. To turn it on, tap on the slider to the right, so that the slider turn green.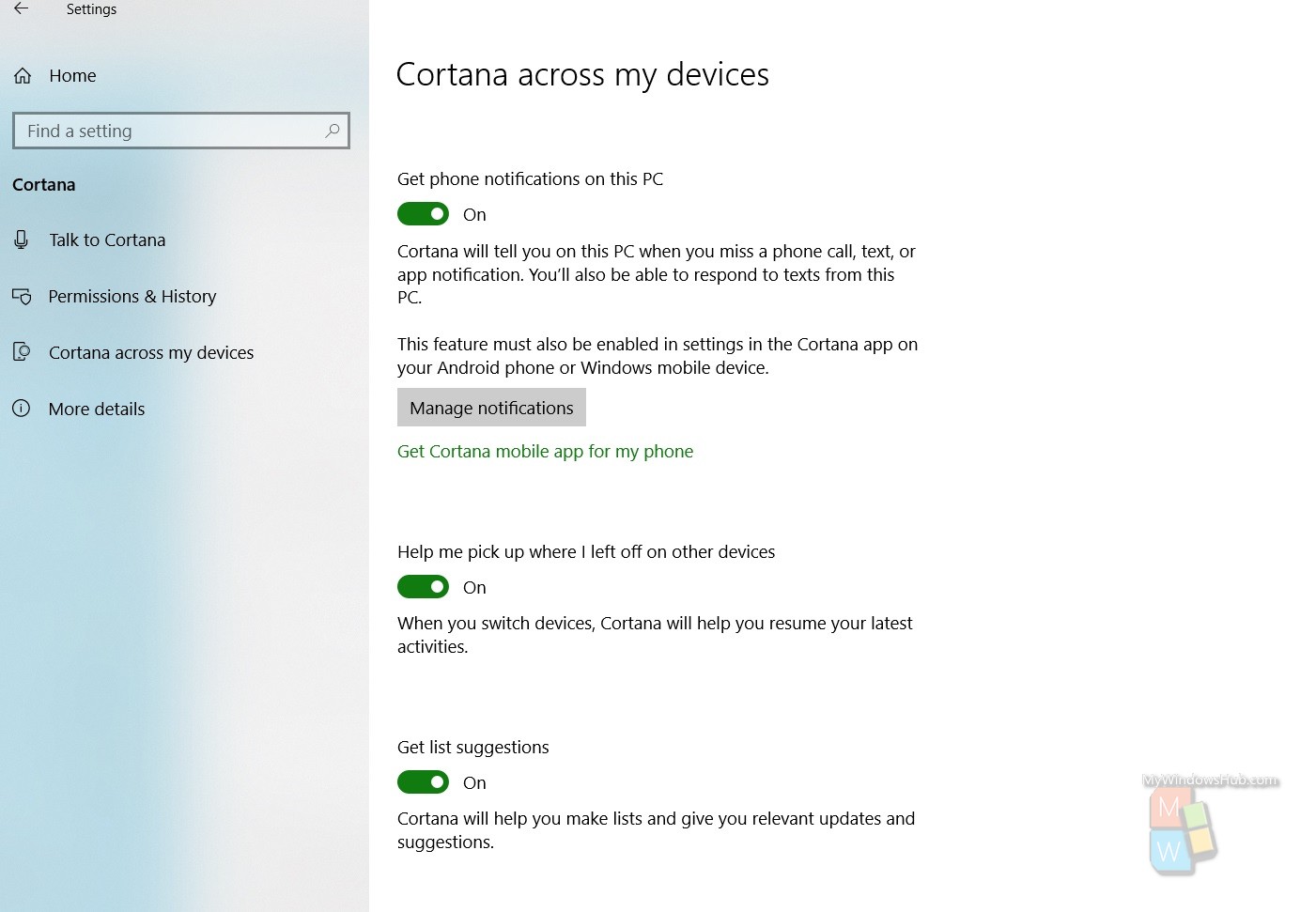 That's all.