Windows 10 has improved the freedom of personalization and now users can view the Start Menu as the conventional start menu or a full screen version just like the ones that appeared in Windows 8.1 and Windows 8. The Start Menu in Windows 10 has been divided into two sections- the left one being the traditional menu like Windows 7 whereas the right section displaying thumbnails of the Windows 10 apps. The following tutorial will help you to customize your Start Menu option into full screen view.
Steps to enable fullscreen view of the Start Menu in Windows 10
1. First of all, open the Settings icon from the taskbar and go to All Settings.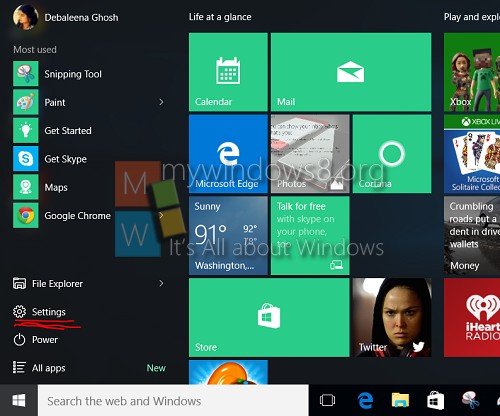 2. Now, tap on Personalization.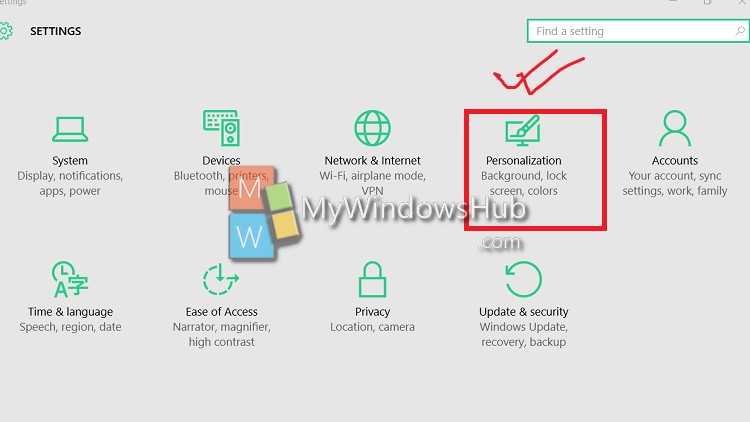 3. In the left hand side panel, tap on Start.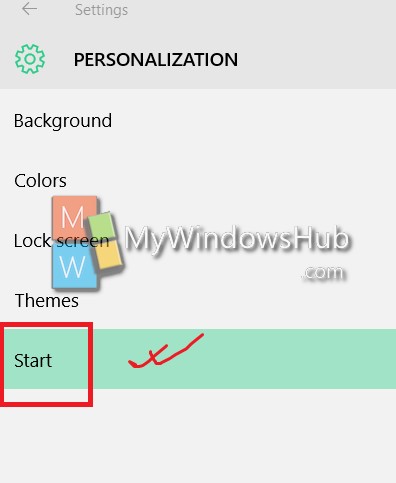 4. Now see that there is an option called Use Start full screen. By default it is turned off.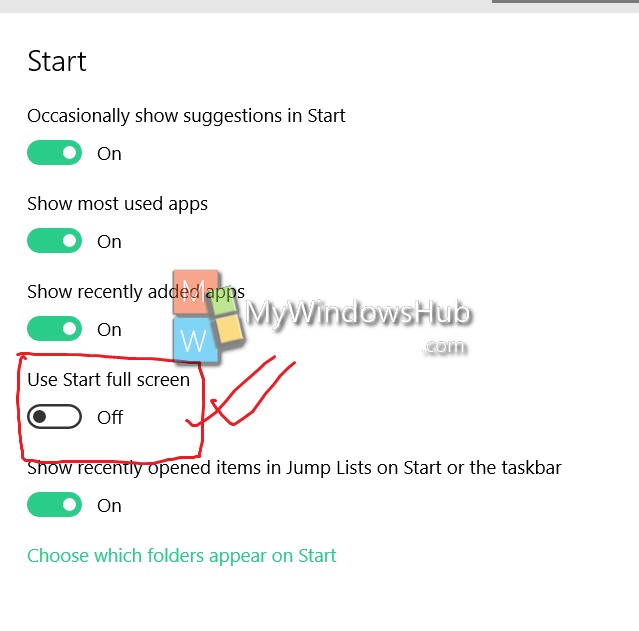 5. If you want to turn it on tap on it to move þe slider to the right.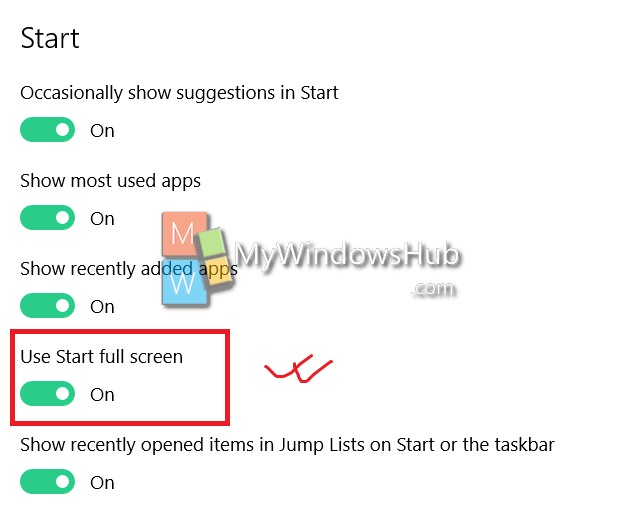 6. Now you will find start full screen.