Windows 10 was officially launched by Microsoft on July 29, 2015 and within 10 days it has gained 20 million users all over the world. It would not be wrong to say that Microsoft has successfully restored the lost glory with Windows 10. As a matter of fact, within 24 hours, Microsoft reported 14 million installations. Users are on a spree of upgrading their systems to the all new Windows 10 and it is unequivocally reflected in the figures.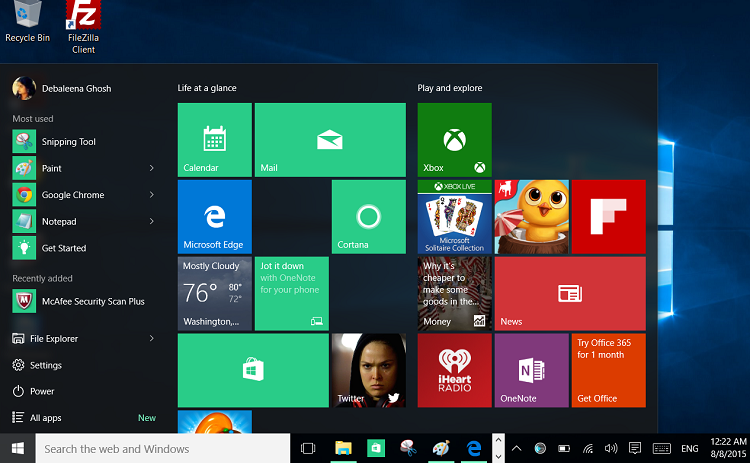 The company said that the number of users are increasing every day and might have reached to 27 million. Windows 10 is a new age operating system that brought with itself a plethora of new features and technology. Few of the amazing features that have made its way with Windows 10 are Cortana, Microsoft Edge browser, Phone companion app etc. Out of all these, Cortana and Microsoft Edge brought a completely new experienced that most of the users might have not experienced.
Now talking about the numbers, it might seem that this is the best business Microsoft ever had after releasing OS but it's actually not so. It's to be noted that Windows 10 came as a free update to Windows 7, 8 and 8.1 users unlike other releases where users had to pay hefty amount of money in order to purchase the latest versions. But since Microsoft changed its business strategy, many users have upgraded to the new systems without any fear of incurring loss over investment.
Even though at first Microsoft said that only users who pre-registered or reserved the Windows 10, later on it provided the media creation tool to everybody who have a genuine version of Windows 7,8,8.1 and have registered to Windows Insider.