This tutorial will show you how edit "Start" text in windows 8 Start Screen
In every previous version of windows the traditional Start menu is placed at the lower left corner of the desktop. In Windows 8 this Start text appears at the top left corner of the screen. But it is still accessed from the same bottom left corner.
There is no provision to change the Start text from the control panel in Windows 8.
Before changing the Start text you need to know about Take ownership shell extension and PE Explorer Tool.
Take Ownership is a registry hack developed in a script. By installing this you can take ownership of specific a file that are out of your permission levels to access.
PE Explorer allows you to edit different 32-bit Windows executable files like EXE, DLL SYS, MSSTYLES, SCR (Screensavers), CPL, BPL, DPL and much more.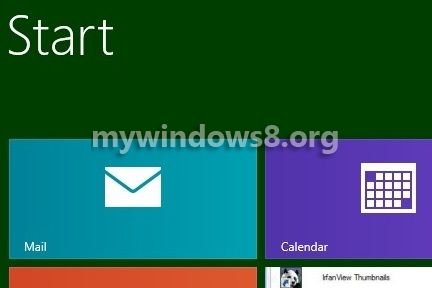 Follow a few simple steps to change the Start text in Windows 8.
Steps to change the Start text in Windows 8
1. Firstly you need to download P.E Explorer, download it from form Here and install it.
2. Now, go to C:\Windows\System32\en-US over there you will find a file twinui.dll.mui, right click on the file and click on Take Ownership. If you do not have "Take Ownership" option you need to go through the process of Adding Take Ownership option on right-click for any system file.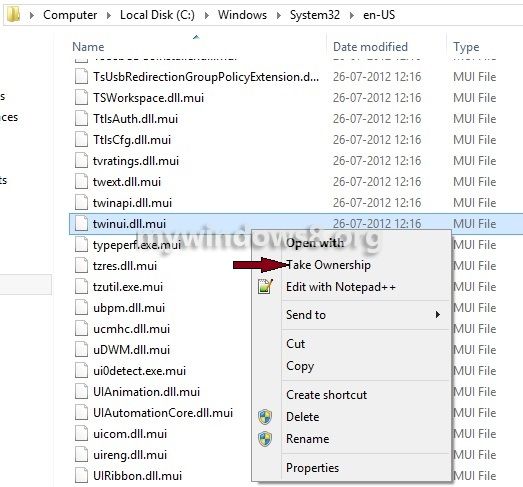 3. Now, open the PE Explorer and click on Resource Editor/Viewer button in the toolbar and click on the String dropdown.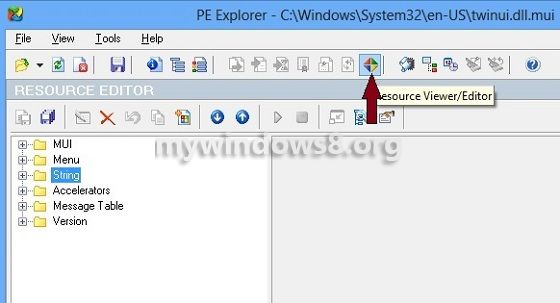 4. After the dropdown opens navigate to the string number 235 and then click on resource editor in the new toolbar.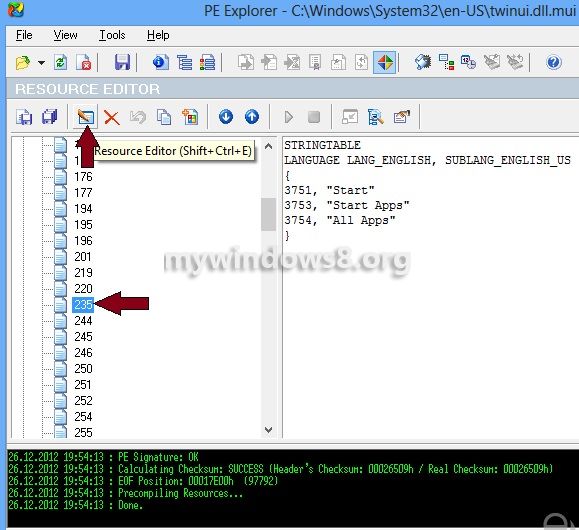 5. Now, change click on the Start text and change the text to whatever you desire.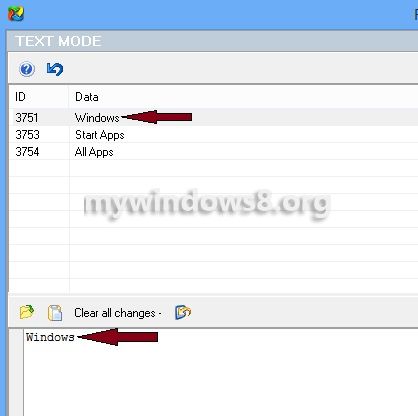 6. A pop up box appears before you. Click Yes.
7. After clicking Yes a you can see the changed text.

8. Now, save the file in the original folder.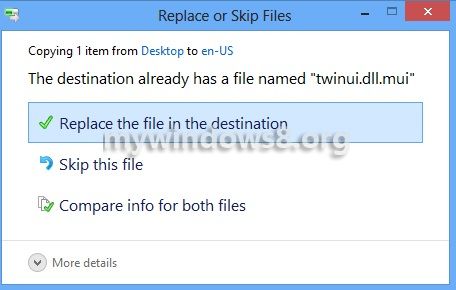 9. Restart your computer and see the changed Start text.