This tutorial aims to show you how to change sounds in windows 8.
This feature of windows does not vary for all previous versions of windows. The pathway may have changed but it's still as visible as it was in previous versions. For each and every unique event in Windows, it has provided a provision to assign a different sound or same sound. Whenever that event occurs the specified sound is played.
This feature helps us to identify an event by its unique sound. For example at the time of startup a particular sound is played, while shutting down another sound is played. Each version of Windows has its uniqueness.
Nowadays theme packages are available, by applying them both the color and sound schemes can be changed completely.
Follow these simple steps to change the System Sounds
Steps to change System Sounds in windows 8
1. Press Windows Key + Q, type "control panel" in Apps Search and then open Control Panel from search result.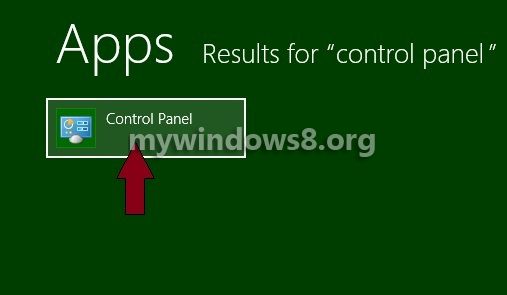 2. In the Control Panel select the Hardware and Sound option.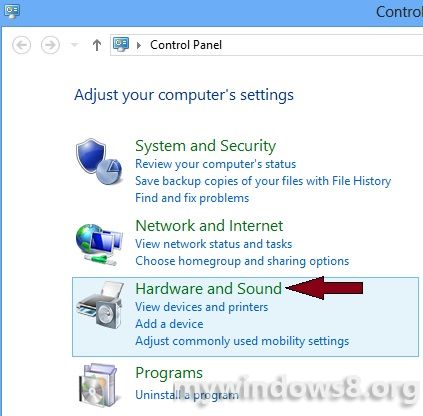 3. Under the "Sound" category select the Change System Sounds option.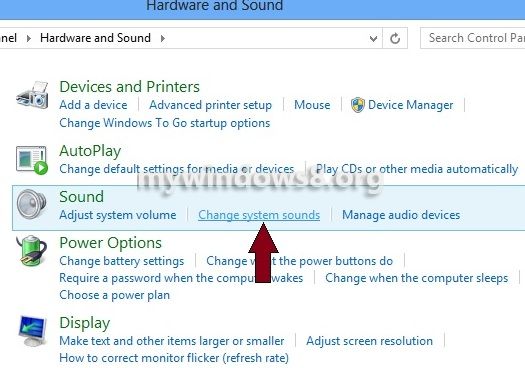 4. Select the event for which you want to change the sound.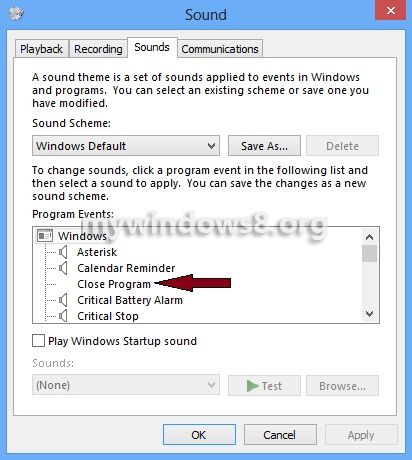 5. you will get a Sounds list, select one of the sounds from the list or click Browse button and select a sound from your hard drive.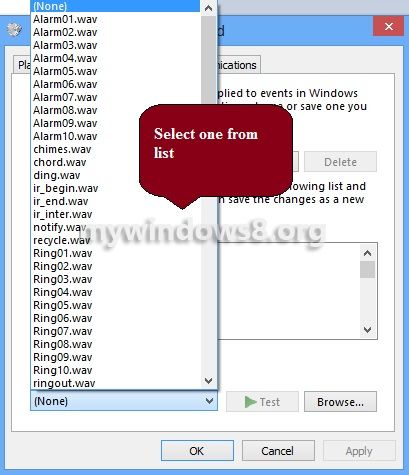 6. After you have selected a sound finally click on OK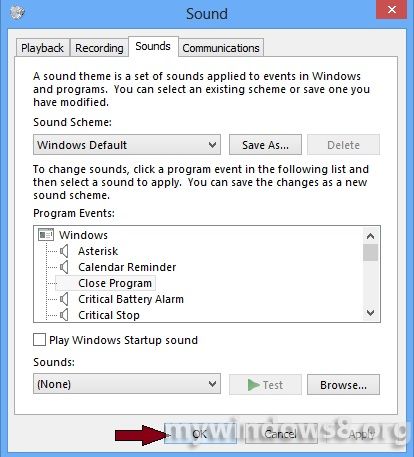 You have successfully changed the Sound for your selected event. Repeat the same procedure to change sound of any other system events.