Action Center is one of the most important aspects in Windows 10. The feature helps you to check all notifications about mails, social networking sites, System settings, new builds, OS updates WiFi and battery status through the Action Center. In one word this feature is immensely helpful and the most convenient aspect about it is checking all the important updates under one single space. However users' priority varies and many people may not like the concept of this Notification panel. In that case a potential solution is to turn it off. The following tutorial will help you to turn off the action center in Windows 10.
Steps To Disable The Action Center Notifications Panel In Windows 10
1. Open the Start menu and go to Settings.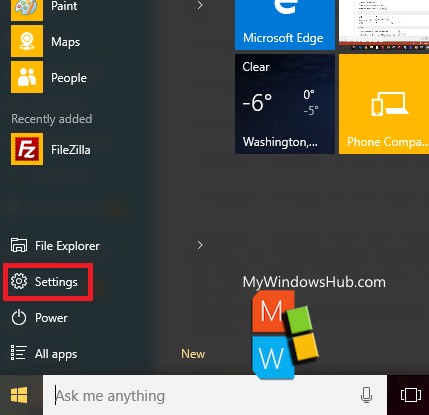 2. Go to System.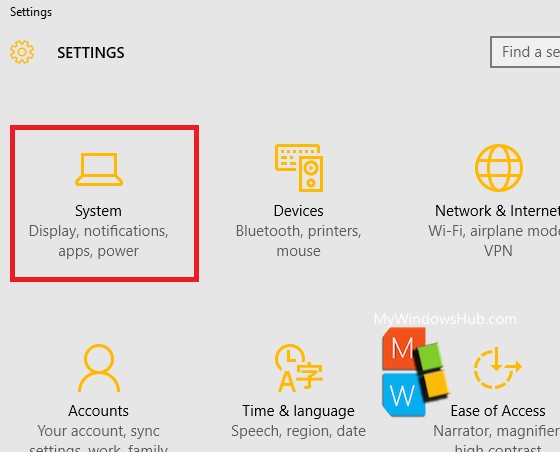 3. Click on Notifications and Actions in the left panel.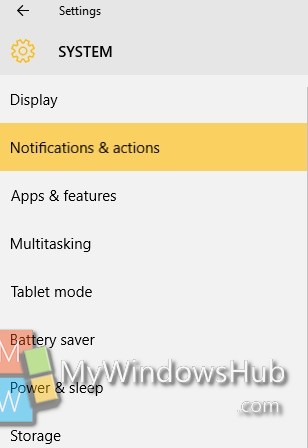 4. In the right panel, check out the Quick Actions menu. Under the Quick Actions, there is an option called Turn system icons on or off.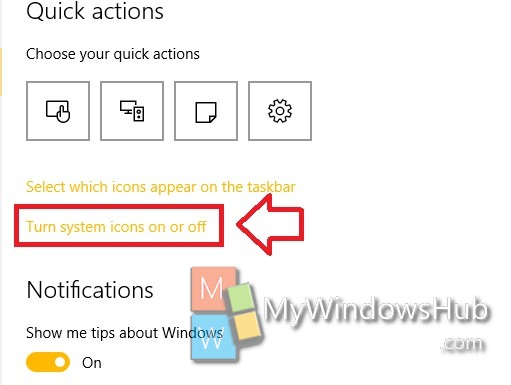 5. A list of system icons will appear. Check out for Action Center. This option is turned on by default. To turn it off, move the slide from right to left and the feature will be turned off.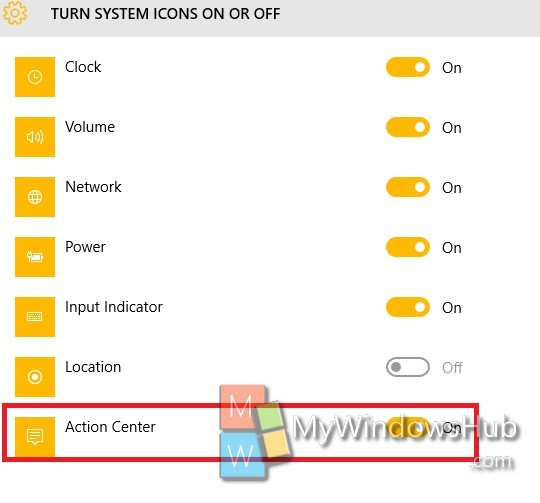 That's all!