In Windows 10, the lock screen is something you cannot ignore. Full of vibrant colors and amazing pictures, the Windows 10 Lock screen pushes new background images everyday and asks for feedback. If you have noticed the lock screen you will definitely find Notifications, Birthday reminders popping up on the lock screen. The Notifications and alarms may help you at times, but most of the times, they keep on displaying Facebook Notifications, People birthdays and others. You may not want others to check your Alarms, Reminders and notifications and hence turning off the feature is the best thing you can do.
Steps to hide Alarms, Reminders and other Notifications from Lockscreen in Windows 10
1. Open the Start menu and go to Settings.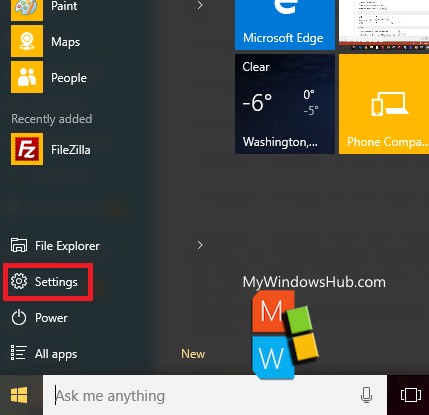 2. Go to System.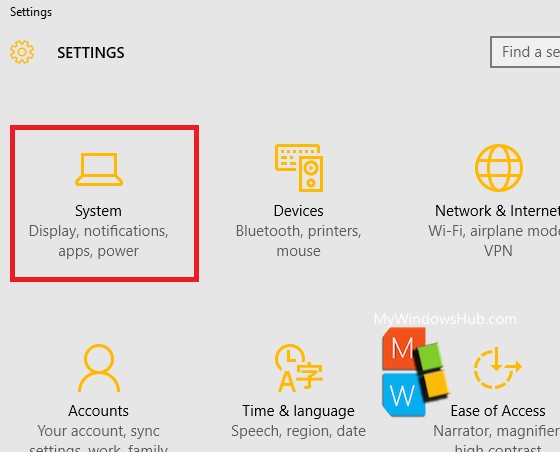 3. Click on Notifications and Actions in the left panel.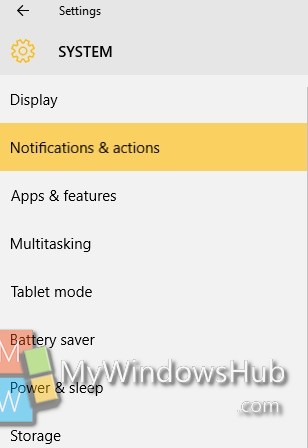 4. In the right panel, check out the Notifications menu. Under the Notifications, there is an option called Show Notifications on Lockscreen. There is another option similar to it called Show Alarms, Reminders and incoming VoIP calls on the lock screen. Both these options are turned on by default. Both these options can be disabled by moving the respective slider from right to left.