It is needless to introduce and talk about Cortana. Everyone knows that Cortana is the voice assisted artificial intelligence for Windows 10 and Windows 8.1. The Cortana feature made its first appearance with Halo game series but later on it was introduced in Windows Phone 8.1. However Cortana gained immense popularity with Windows Phone 8.1 and it became instantly a hit. Hence, Cortana has also been extensively incorporated in Windows 10. Cortana deploys a feature called Hey Cortana. When you say Hey Cortana to your Windows 10 device, Cortana gets activated and starts taking your commands. Now, when you turn on "Hey Cortana", the battery consumption increases manifold times. If you do not have any constraint on battery, then you can let 'hey Cortana' remain turned on. But, if you are traveling, and you have to save battery, you have to turn off Hey Cortana. By default, this feature is turned off. But, if you are an ardent fan of Cortana and want to use "Hey Cortana", then you can always enable it. Just remember to disable it while your are on the go, so that you can save your battery.
Steps To Disable 'Hey Cortana' On Windows 10 Home version
1. First of all, click on the Start button and go to Settings.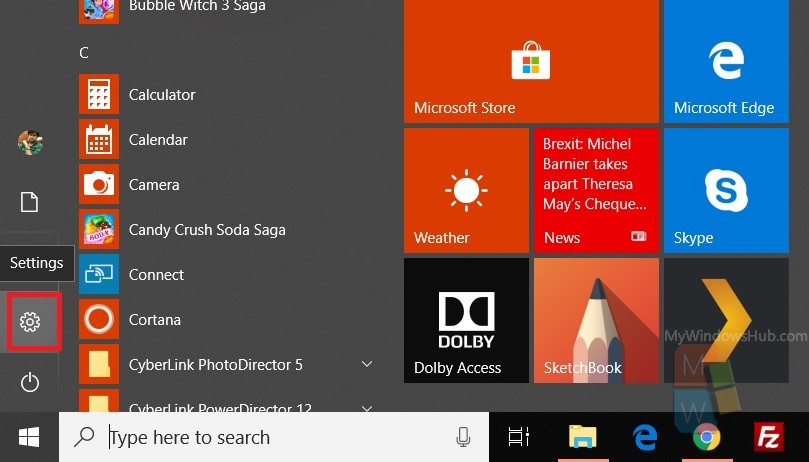 2. As Settings application opens, tap on Cortana. Cortana settings open all sub settings under it.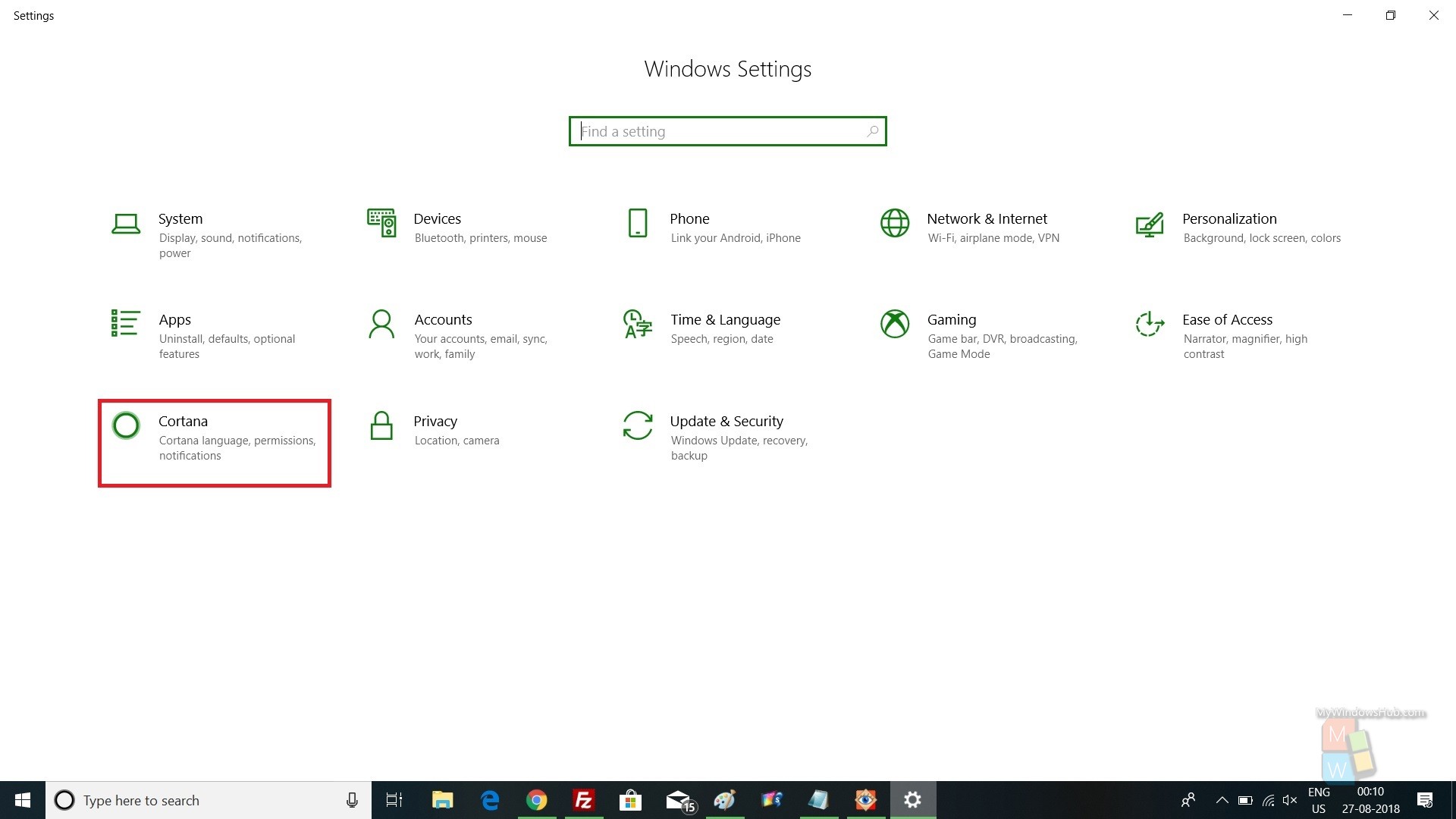 3. In the right panel, you will find an option, "Hey Cortana". By default the option should be turned off. In case, you find it turned on, just move the slider to the left to turn it off.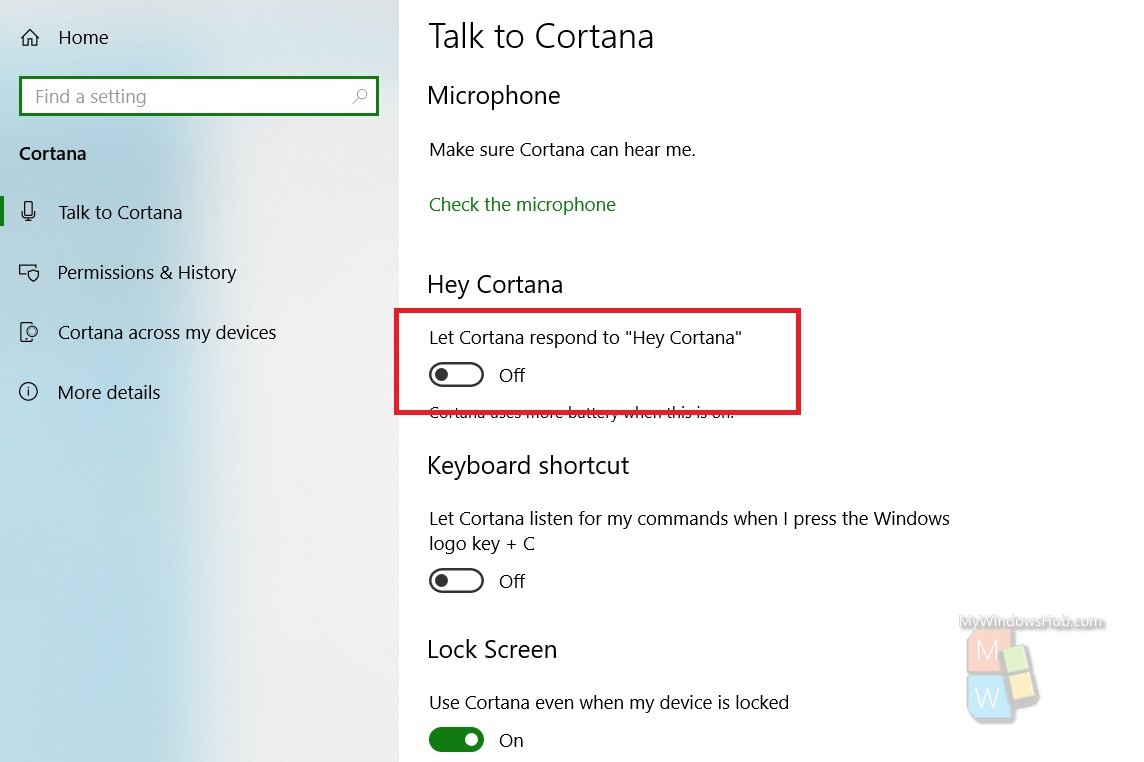 That's all!