In Windows 10, there is a new setting for Video apps. This section is called Video Playback. Video Playback brings a plethora of settings and customization options for videos and movies. For example, you can enable or disable HDR video playback. HDR video playback depends on the quality of your computer monitors. You can enable HDR video playing only if your monitor has HD resolution. Windows 10 can also process videos and enhance it. Another feature which is quite interesting and useful is the ability to optimize battery life. We know that video playing drains a considerable amount of battery. You can optimize the battery based on your battery life or the quality of the video. If you choose battery life, then the video quality might be compromised. Again, you specifically choose low resolution play option when your PC is running on battery. The settings say, "With Windows HD color, your device can play a high dynamic range (HDR) video stream when possible. For best results, play it full screen. Note that not all displaysfor HDR video." In this article, we will show you how to disable automatic processing of video when on battery. Check it out.
Steps To Enable Streaming HDR Video In Windows 10
1. First of all, click on the Start button and go to Settings.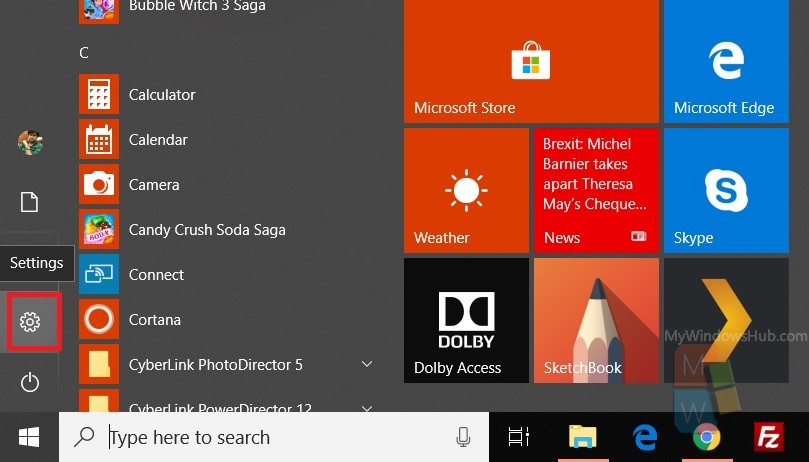 2. Now as the Settings app opens, click on Apps .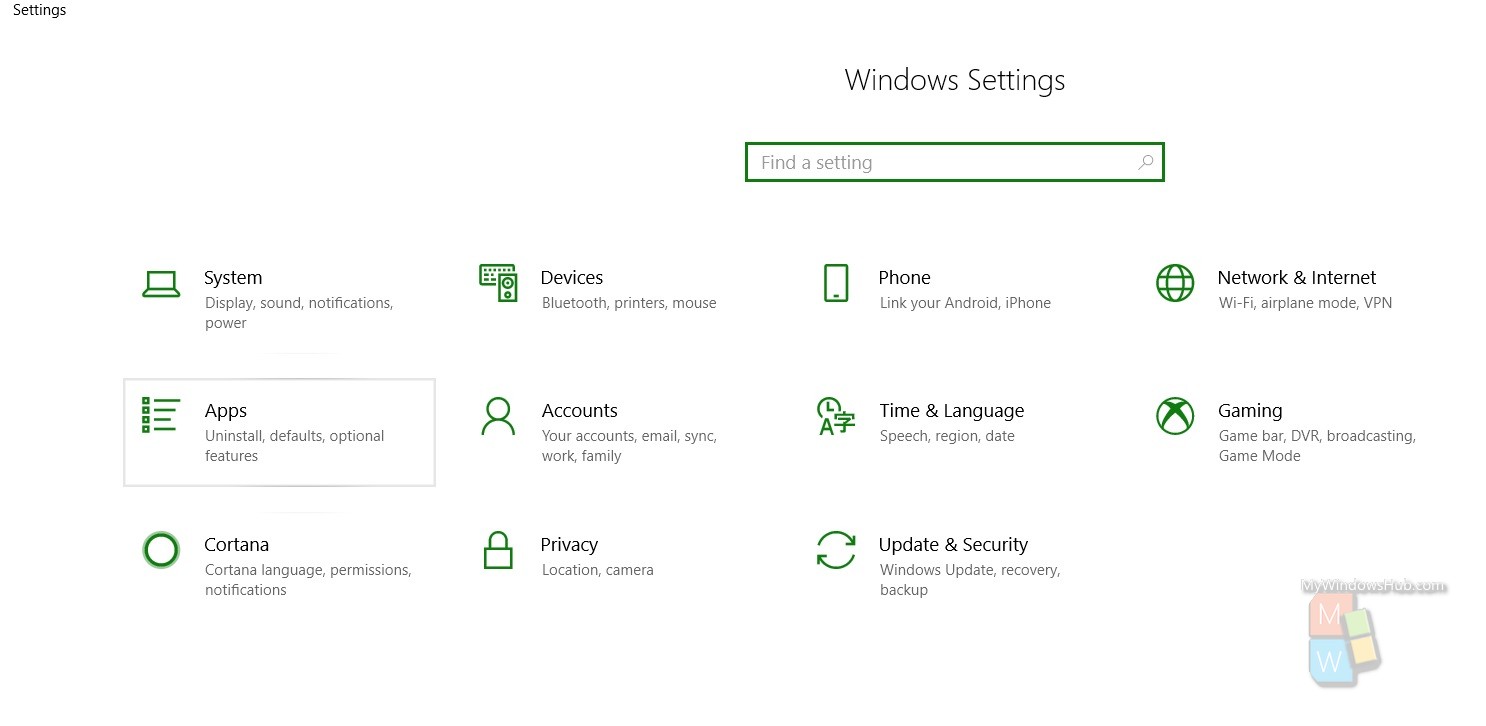 3. In the left panel, there is an option called Video Playback. Tap on it.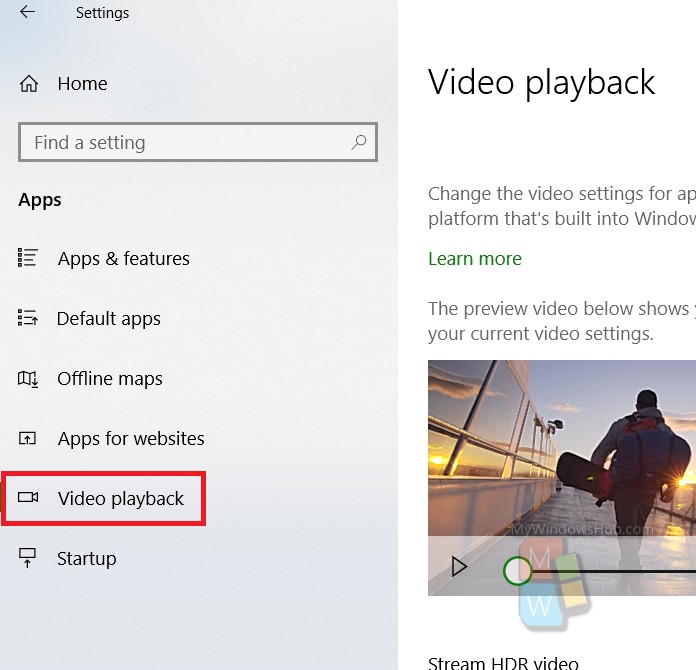 4. In the right panel, there is an option called Stream HDR Video. To turn on HDR video, tap on the slider beside the menu Stream HDR Video to turn it on.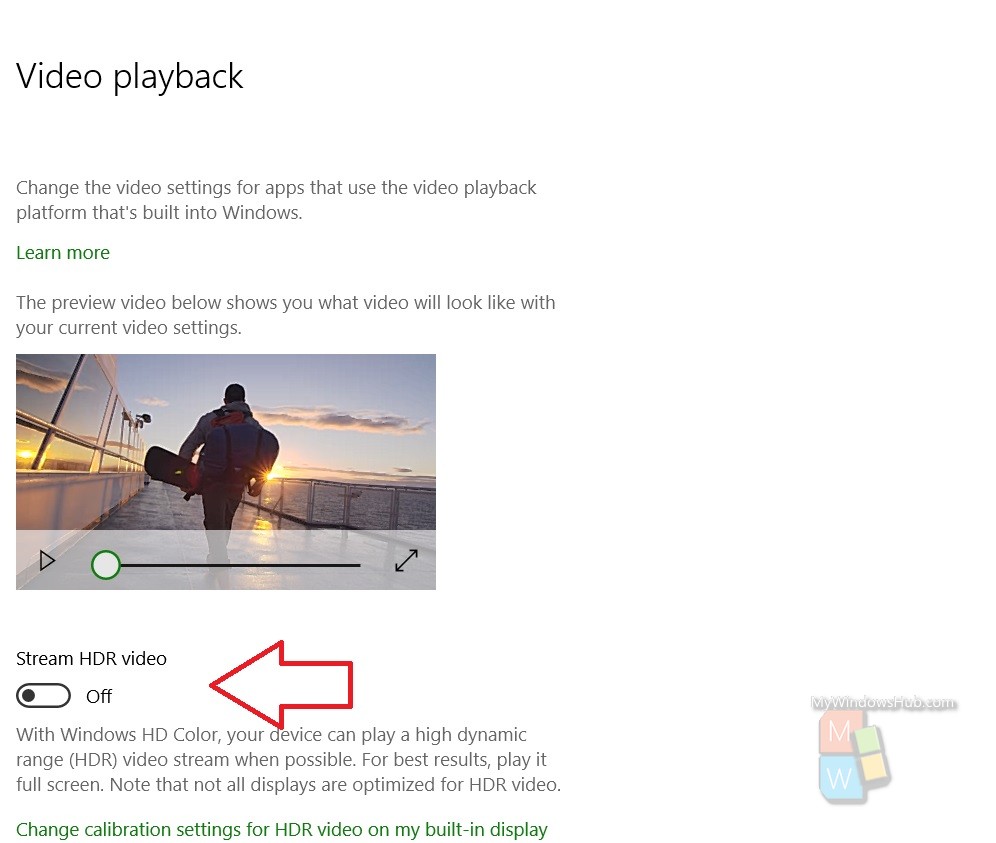 That's all!