In this tutorial, you will learn how to connect a wireless bluetooth mouse to your Windows 10 computer. Tablets generally need bluetooth mouse and keyboards and this tutorial will comply with all such Windows 10 devices which have bluetooth. This tutorial is specific and not generalized because I have the Logitech bluetooth mouse Model no. M557. If you have a different mouse, the steps may vary but will give you a good overview if you are in complete darkness. Check them out.
Steps to connect your wireless bluetooth mouse with your Windows 10 computer
1. This is the Logitech M557 wireless bluetooth mouse I have. In the front, along with the left and right click buttons, scroll wheel, there is a Start button too. Tapping this Start button will open the Start menu in your computer. This mouse is compatible with the previous versions too.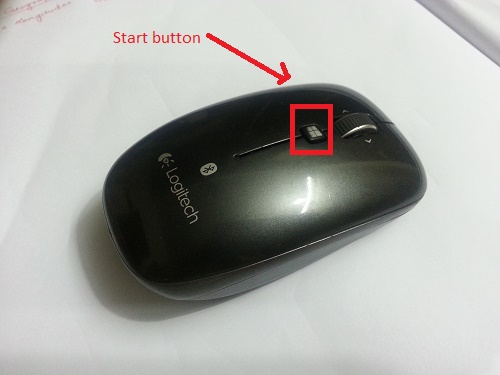 2. This is the rear side of the mouse, which contains the ON/OFF switch and the Connect Button. First of all, switch ON the mouse.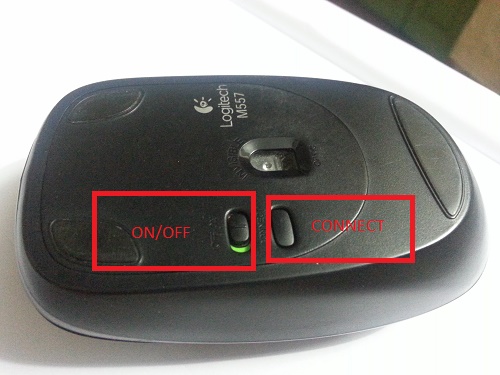 Mouse-switch
3. Now in your Windows 10 computer or whatever you have tablet, laptop etc, tap on the Settings icon on the Taskbar and turn on Bluetooth.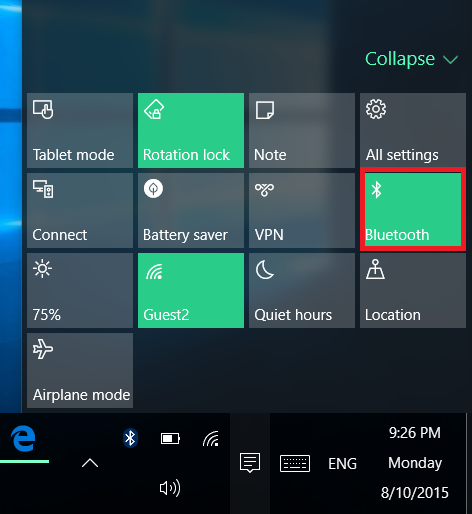 4. Now you can find a Bluetooth icon on the taskbar. Long press or right click on it and select "Show Bluetooth Devices".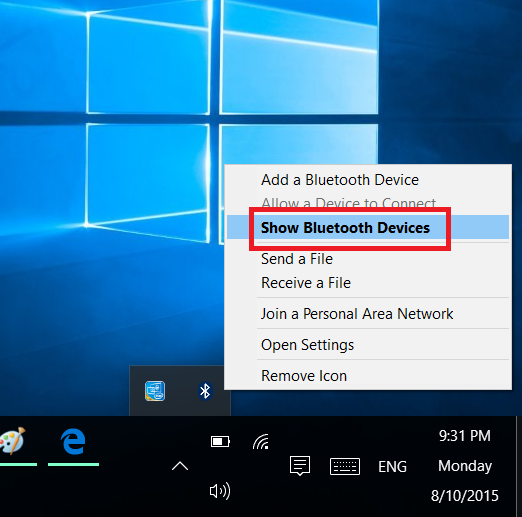 5. Now click the Connect button on your wireless mouse. As soon as you do so, you will find that your Windows 10 computer is detecting the Bluetooth mouse. It will read "Ready to pair".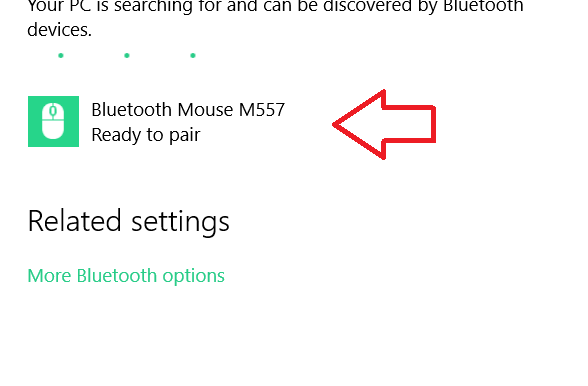 6. Now tap on the "Ready to Pair" option and click on Pair.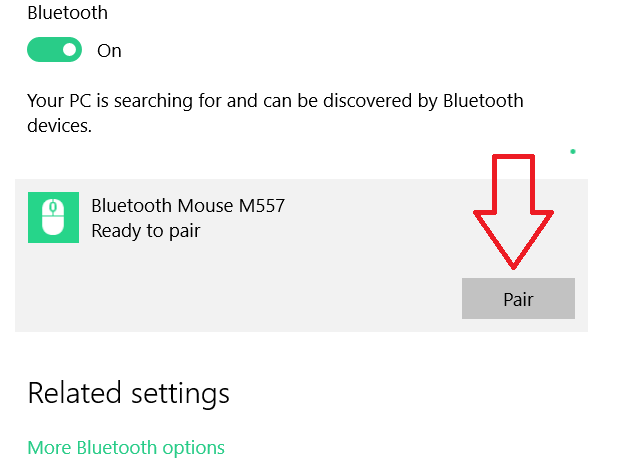 7. The two devices will start pairing. It will take some time.
8. The mouse is connected to your computer.