Microsoft has started rolling out Windows 10 Creators Update. If you haven't upgraded your Windows 10 to the new version, then do it now. Windows 10 Creators Update has incorporated a plethora of new features. We know that Windows have a huge domain of customization options. You can customize almost every option, even the power button. A lot can be done with the Power button but with the Creators Update, some more customizations have been added.
The power button now lets you turn off the display. This means you can turn off the display of your computer by tapping the Power Button. Other options that can be done using the Power Button are Hibernate, Sleep, ShutDown. As of the shutdown, don't confuse it with the force shutdown we perform by long pressing the power button. There are a plenty of new features which has been added to the Update but here we shall discuss about shutting down the PC with the help of Power Button.
Steps To Configure The Power Button To Turn Off The Display In Windows 10
1. Right click on the Start Button, click on Control Panel.
2. Click on Hardware and Sound.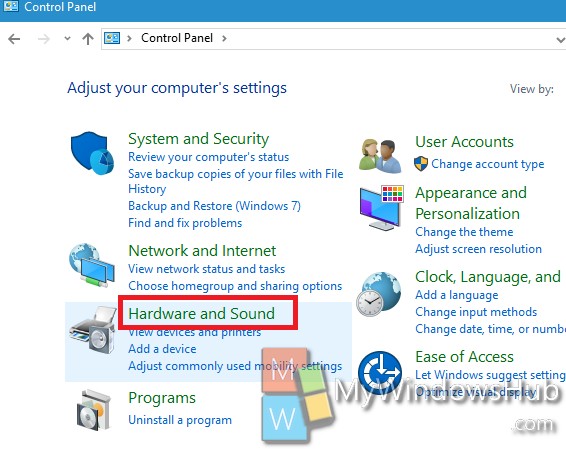 3. Click on Power Options in the right panel.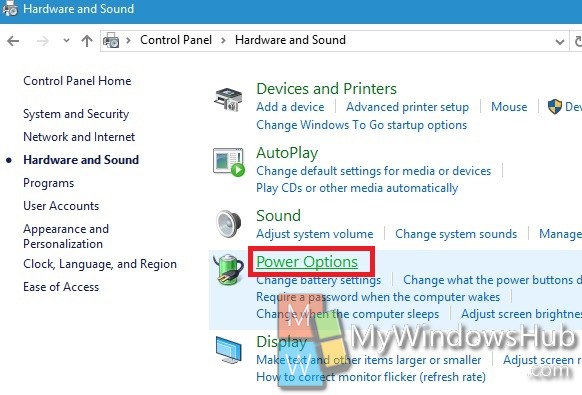 Or you can directly search for the Power options in Cortana. This will directly open the Power options and will be much easier to handle.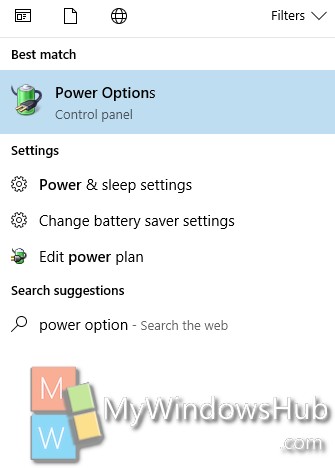 4. Now scroll down and find out Power Button action. Expand it and expand On Battery. Under On Battery option, you will find the option Turn off the Display.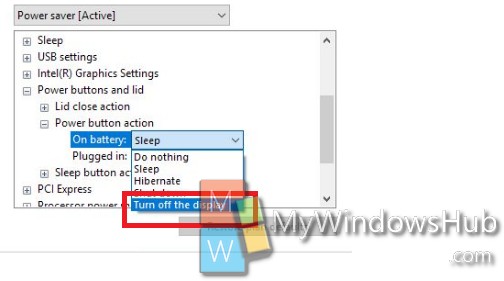 5. Click on Apply and OK.
That's all!