Windows 10 Creators Update is now live! The new version underwent a lot of testing and screening. After the successful completion of Beta testing, Windows 10 Creators Update has started rolling out. The update will arrive automatically to the machines across the world. This process might take months as the update arrival varies from machine to machine. Another process is there by which you can manually update your Windows 10 computers. This is via Windows Update Assistant. The Windows Update Assistant can be downloaded very easily. Once it is downloaded, the Update Assistant starts analyzing and assessing the internal conditions of your computer and also checks if the specifications of your computer comply to that of the system requirements.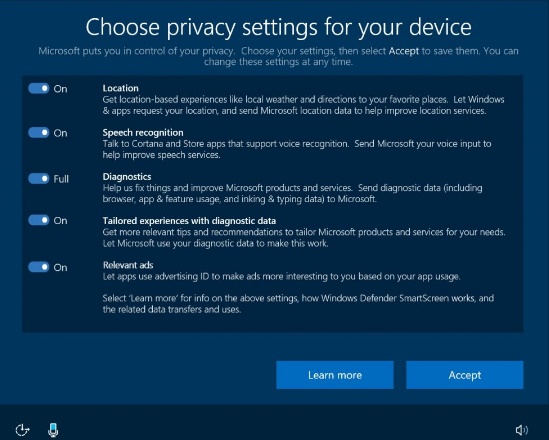 Windows 10 Update Assistant and some Safety Tips
But before using the Update Assistant there are certain precautions you must take. While using the Update, pay attention to the privacy screen. The Update Assistant aims at resetting the privacy settings. Hence you have to be very particular and cautious with the Privacy screen. The settings that have been chosen by the Update Assistant are mandatory for the progress of the Update. If you try to alter, the update will not progress. So note down the changes and revert then afterwards. The installation process includes general tweaks to categories like "location" and "speech recognition." In Windows 10 Creators Update, though, there are at least 18 different categories which will be tweaked.
Important Updates
Windows 10 Creators Update is definitely one of the biggest Windows 10 updates. A plethora of new features has been incorporated in the operating system. Check out few important updates that have made their way to the Update.
1. It brings the new Unified Update Platform. The Unified Update Platform features differential downloads that cut down update sizes, thus providing enhanced flexibility.
2. Other features include security setup, virtual trackpad, improved accessibility, Cortana support for smart homes and installations and many other updates.
Windows 10 Creators Update promises to roll out in every Windows 10 legal copies but we are not sure when will the user get. With Anniversary Update many users did not receive the Update even after six months.