Windows 10 enables you to save screenshots directly using the Windows+Prt Sc key combination. The default location is Pictures folder of your computer but you can always change it.
How to change the default save location for screenshots in Windows 10
1. Open Windows Explorer and go to Pictures. You will find the Screenshots folder there. It is the default location and if you have never taken any screenshot, then the folder will not be created. So once you tap Windows + PrtScrn key on your keyboard, the screenshot will be captured and a folder will be created.


There is an important thing to tell you here. If you have redirected saving screenshots in OneDrive also, then two Screenshots folder will be there, one in the Pictures of your PC and the other in OnrDrive. If you just tap PrtScr, then the screenshot will be saved in the Screenhots folder of OneDrive and no copy will be saved in the Screenshots of Pictures. So the key combinations are different for the two different locations.
2. Right click on the Screenshots folder and go to Properties.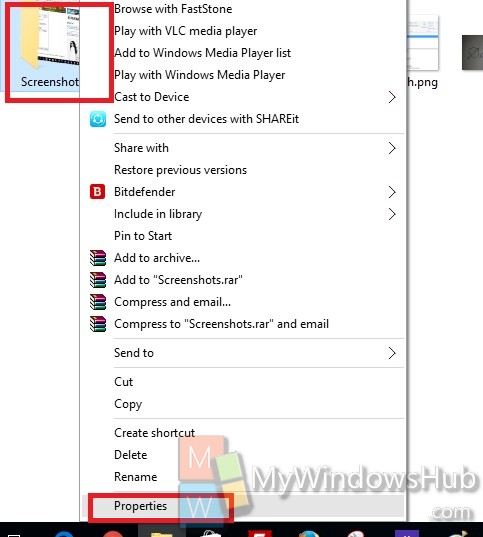 3. Under the Location tab, you will find the default save location. Click on Move. Now choose the the folder where you want to change the default location. Tap on Select Folder. The folder location will be moved to the new location set by you.