Microsoft Word is undoubtedly one of the most versatile and the most popular word editor documents. It is full of features, variety and a compact companion of any person working with documents and word editors.
Word documents have default margins, which make them fit to be printed on an A4 page using a printer. The default margin is 2.54 cm on all sides. This is the default value. But if you want to change the margins, you can do that very easily. There are some predefined margins from where, you can choose one of your requirements. If none of the predefined margins fit your requirement, then you can set your own margin. You can change the margin for the entire document or a current section. In this article, I shall show you how to change the margins of a word document.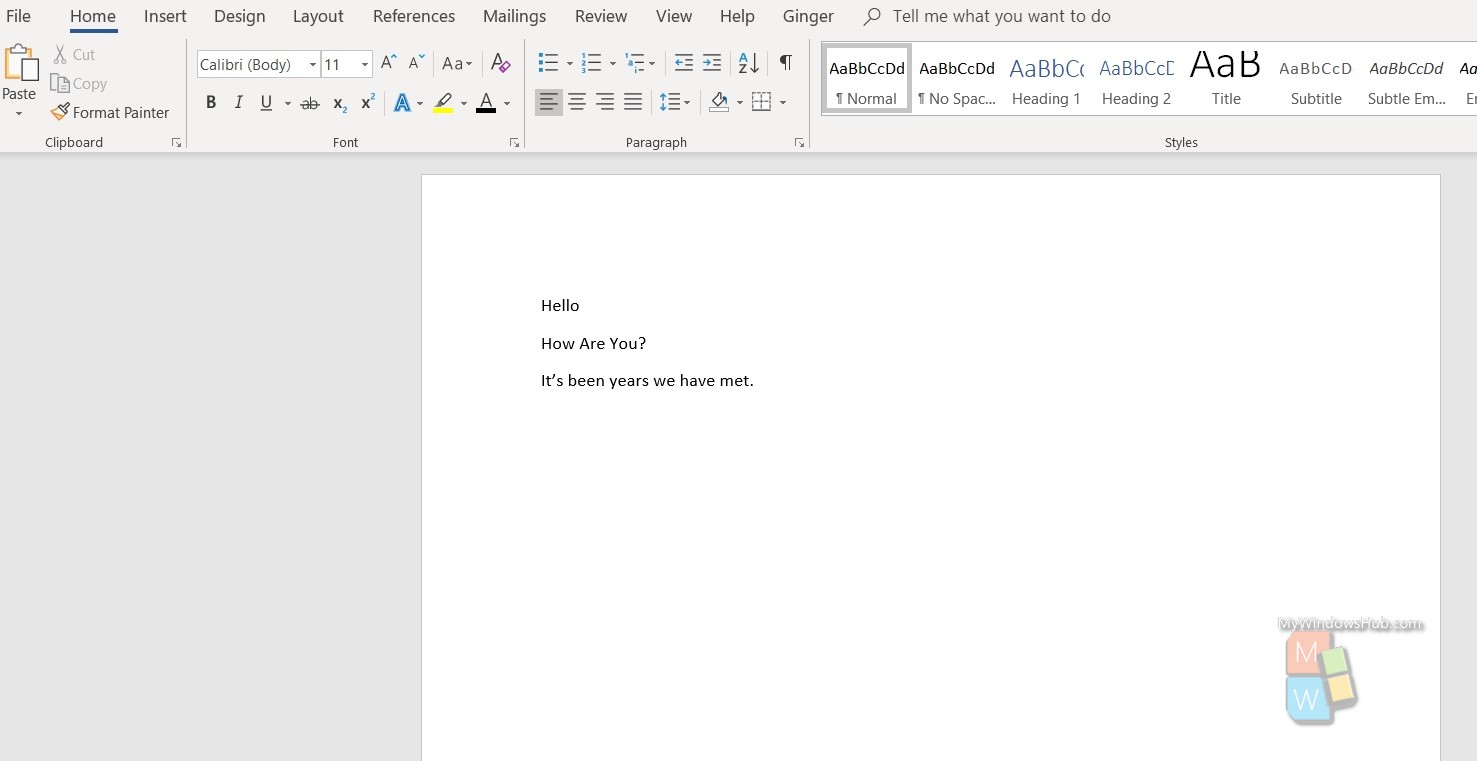 Open a word document, new or an already written one. Click on the Layout tab located on the top panel.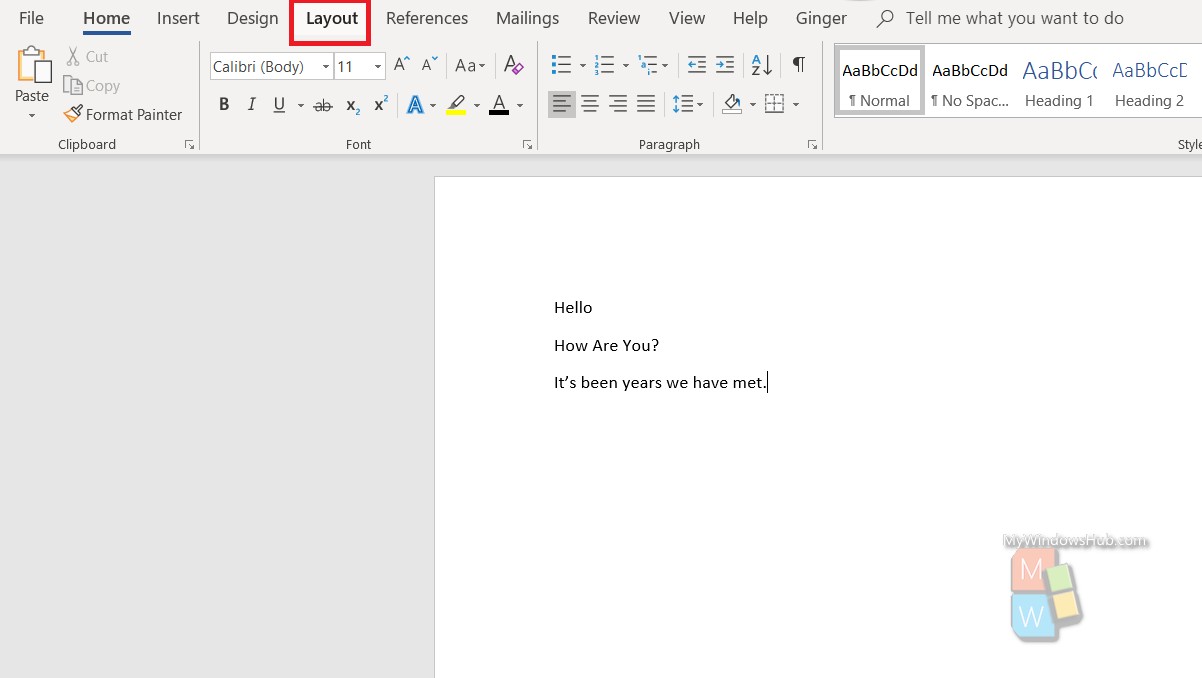 Under Layout, the first option is Margins.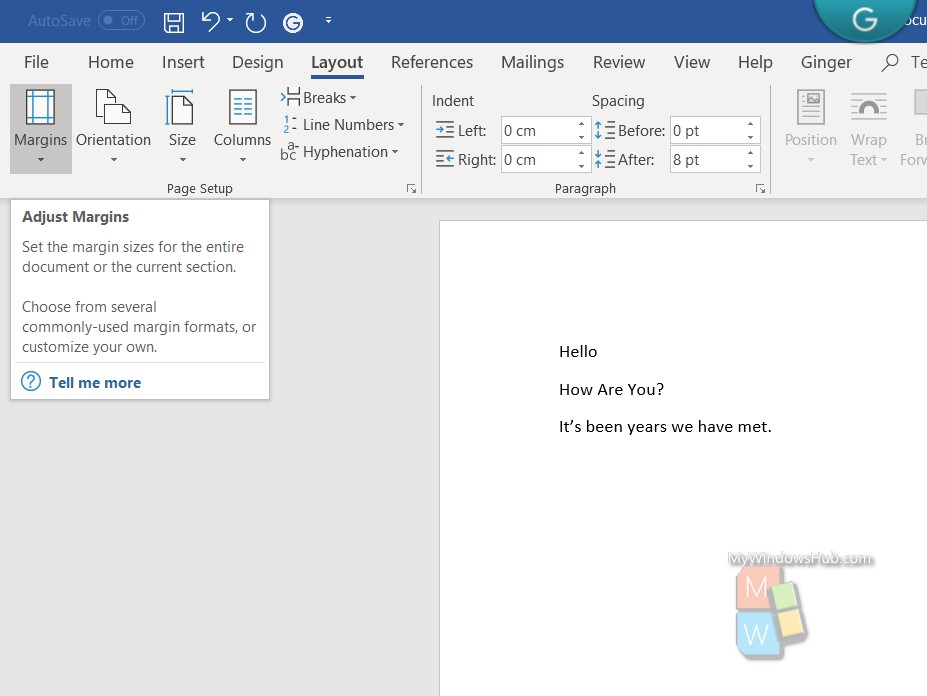 Click on the drop down arrow just below it. You will find the default margin as well as the entire collection of margins.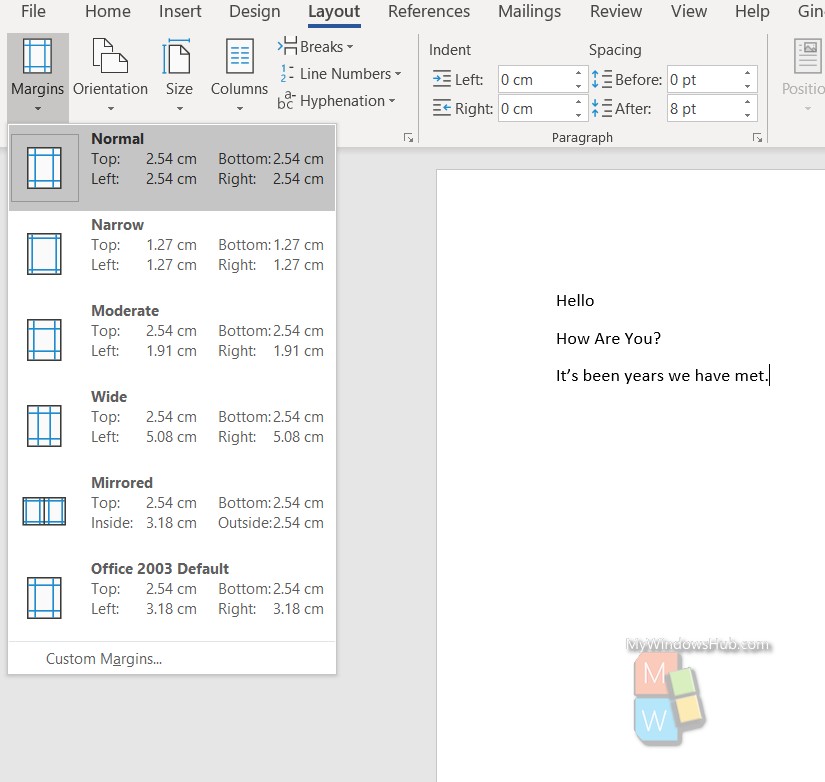 If you want to create a customized margin for your document, select Custom Margins.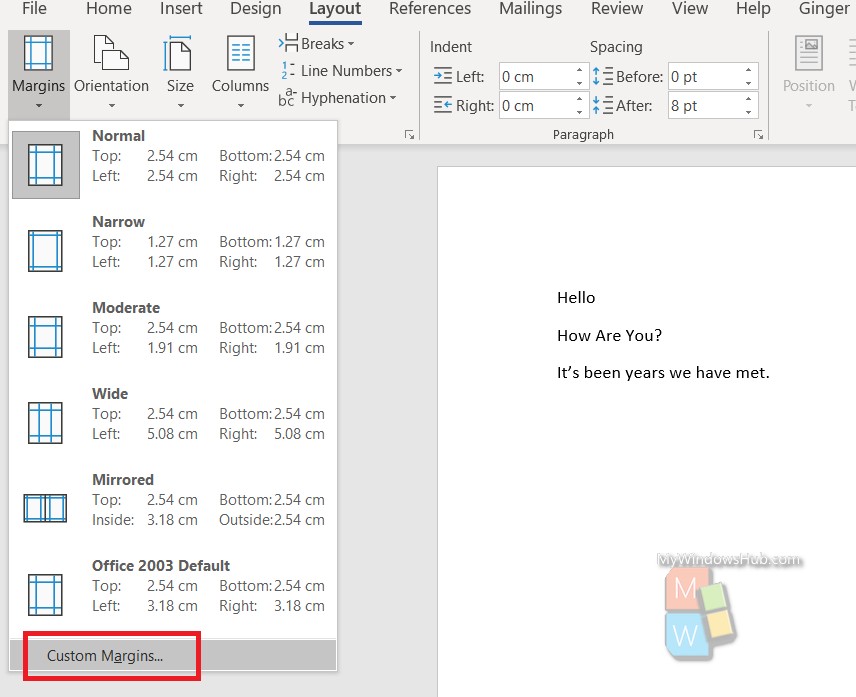 Set your own margin dimensions. Click OK.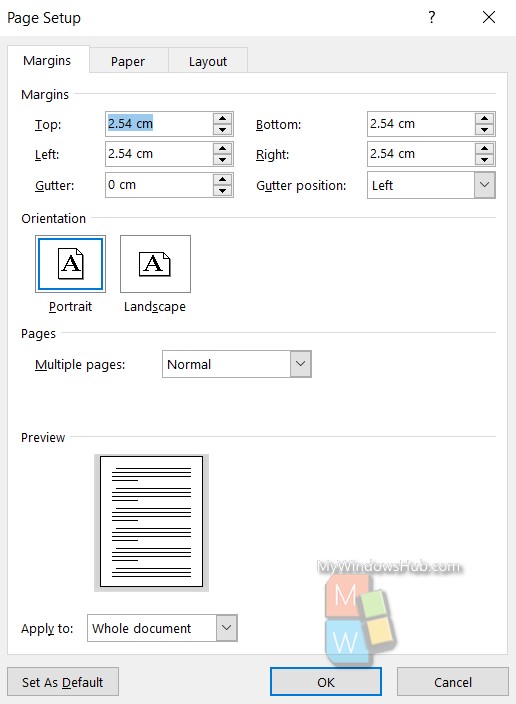 In the last option Apply To, you can choose Whole Document or only the current section.
That's all!