Windows 10 has brought a default Windows wallpaper and theme which has a blue window with a beautiful composition or blue light and mist. As we have told you earlier that Microsoft spent a huge energy, power and money in bringing out this unique theme. The wallpaper is different and unique in the sense that it is not a photoshopped image or drawing but a real photograph of a glass window with special effects of laser. However, you can change many features like color of the taskbar, action center and Start Menu if you want and also modify the transparency of the Start Menu.
Steps to change color of Start Menu, Taskbar and Action Center in Windows 10
1. First tap on the Action Center icon on the taskbar and go to All Settings.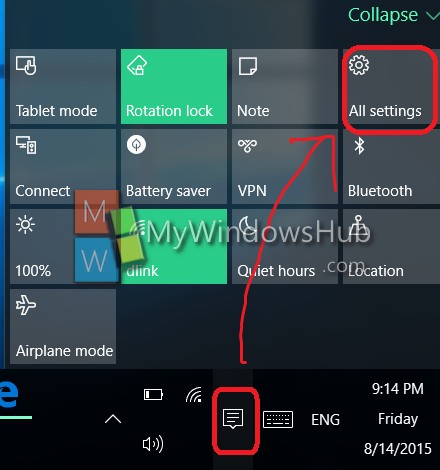 2. Go to Personalization.
3. Next you will find an option Colors in the left panel.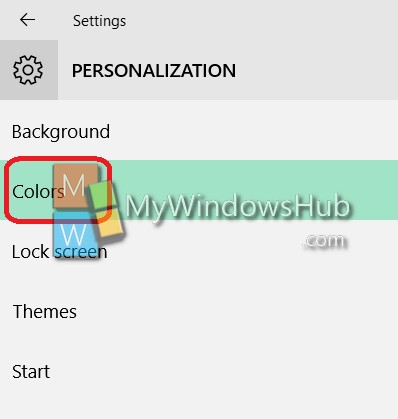 4. The automatic selection of color is turned off by default. If you want to turn it off, then tap on the slider below "Automatically pick a color from my background" to turn it on.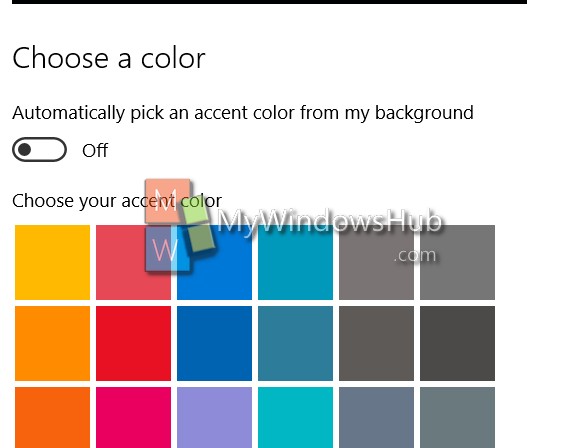 5. You can select any color of your choice from the pallete given in the right hand side panel of the Personalization settings. Tap on the adjacent slider to turn on or off the colors for your taskbar, Start Menu, Action Center based on your requirements. You can see the color of background is green. Now I choose any other color.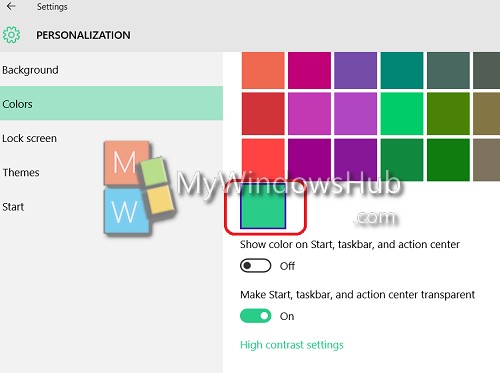 Now when you select a color, the color is changed.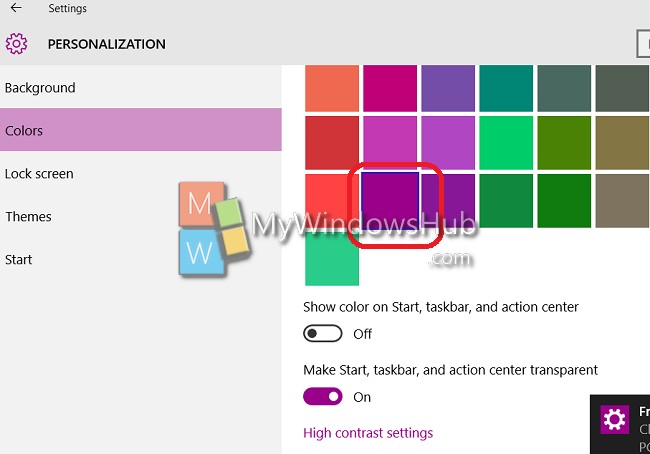 6. You can also turn on/off Start Menu transparency from the option "Make Start Menu transparent.