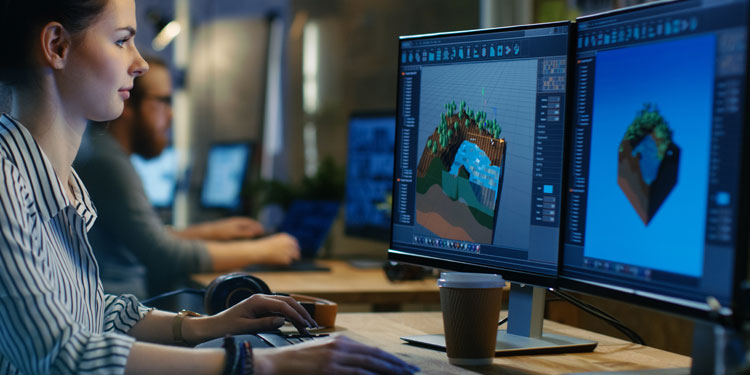 So, you've just bought a new Android with one of best Samsung Galaxy cases. You expect the device to work seamlessly and improve your workflow, but you realize that it's really difficult to exchange files with your computer. In 2020, why is this an issue?
Thankfully, Samsung and Microsoft have been working on a solution.
In August last year, the companies announced they would be partnering more closely. In reality, a move like this was key for Samsung, as the company would otherwise struggle to compete against giants like Apple and Google. This tight partnership meant both companies would focus on making Android mobile apps more compatible with PCs. Rather than enabling your mobile device to do a PC's tasks, and potentially replace computers altogether, now the goal is to make these devices work together.
The decision to link devices and PCs is the right move. Today, more people are working remotely, across different locations and on-the-go, which means work is stored on phones, tablets and computers. Microsoft's goal to eliminate the gap between phone and computer is less about saving you time and more about transferring files across all devices easier and more convenient.
Here are three reasons why you should pay attention to the Samsung and Microsoft partnership and how it benefits you.
1) Your Phone App
The Your Phone App, which comes pre-installed on the Samsung Galaxy Note 10, enables you to Sync an Android phone with a PC or MAC, as long as it uses Windows. Once the devices are synced, the app will store information from your phone on your computer, allowing you to read and reply to text messages and view photos from your device's library. Similarly, you can edit files with the ability to drag and drop from computer to device and vice versa.
At the August launch, the companies announced that the Your Phone App will now send the notifications it sends to your phone to your computer as well. Since then, Microsoft has updated the app again so that users can act on those notifications, too. Now, the Your Phone App isn't limited to text messages, but it can also handle Twitter and Whatsapp notifications.
2) DeX Software
Samsung's DeX software was initially designed so that your phone or tablet could replace your computer. You would plug your phone or device into a monitor, and then use a mouse and keyboard to operate it like a computer.
When tested this turned out to be impractical, as finding a mouse and keyboard to pair with your device or phone ended up being more hassle than initially thought.
Now, you plug your phone into the computer, and the software brings up a new window in which you can access all of your phone's apps. With the updated DeX, you can control your phone remotely from your computer, accessing all of its apps and transferring files between the two.
3) Bundling
On Samsung's latest Galaxy Note 10 device, Microsoft Office apps such as Word, Excel, PowerPoint and Outlook are already installed. This kind of bundling began on the Galaxy S6 and returns after a temporary hiatus from the Galaxy S9, and Samsung has since moved to pre-install OneDrive as well.
The bundle of apps gives access to programs and files that normally are exclusive to a computer. This makes working on-the-go easier, and you can pick up where you left off when you get back to your computer.
Bottom Line
All of these new updates are going to make accessing data and sharing files much easier – no more emailing files back and forth!