This article will help you to fix Master Boot Record or MBR in Windows 8.
Master Boot Record :
A boot sector is a part of hard disk or any storage device which contains machine code. A Boot Sector loads the machine code stored in the storage device. Master Boot record is a type of boot sector. Whenever a computer boots, the master Boot record executes. As we know that a hard disk is divided into several partitions, and the first partition is assigned for the MBR.
Master Boot Record consists of the following segments:
a. Master partition table

b. Master Boot Code

The Master Boot code first consults the partition table to decide which partition to use for booting your computer. Then it hands over control to the boot sector of the respective partition to proceed with the booting.
Structures of an MBR :

In this part, I'll give a very brief description of the structure of the MBR. From the above figure, you can see that a disk drive is composed of N sectors and each sector is of 512 bytes. Out of the N sectors, the first sector is assigned to the Master Boot record. The first 512 bytes of the BIOS is the Master Boot Record. MBR is composed of two components: a Bootsrapping program and the partition table. The code can be Windows loader, Unix loaders, or a virus.
Next, comes the partition table. The partition table is of 64 bytes and a 16 byte part which tells about the partition of the disk.
The MBR is very small in size. Its machine code just helps to load that sector which is responsible for booting the associated partition.
MBR Virus :
As I said earlier, the Master Boot code can also be a virus. It means that when an MBR virus attacks the disk drive, it replaces the Master Boot Code with its own code and executes when the computer starts. These scripts are dangerous and harm the respective drive. MBR viruses enter the machine through external storage media.
Steps to fix MBR in Windows 8 :
1. Insert Windows 8 DVD, and reboot your machine. Then Click "Next".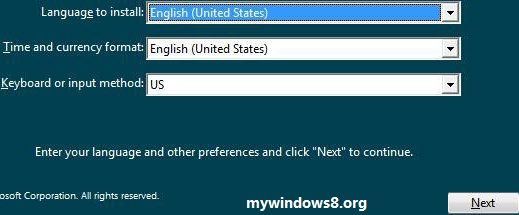 2. Click on Repair your Computer.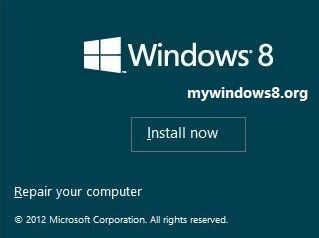 3. Next three options will appear, select Troubleshoot.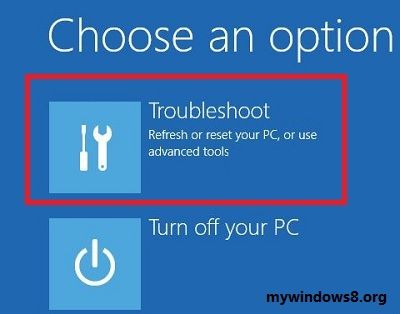 4. Now go to Advanced options and go to Command prompt.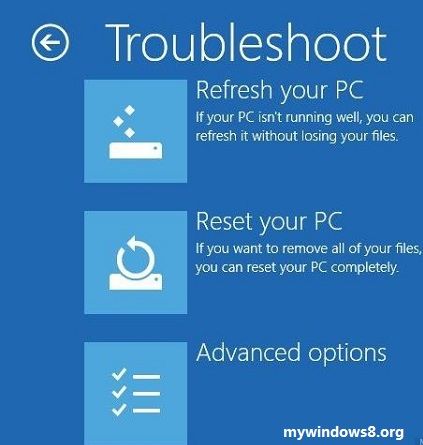 5. The command prompt opens. Type the following command :
bootrec.exe /fixmbr
Restart your machine and check that you're sorted.