After the news that Microsoft will be dropping off the 'Nokia' brand name from all its smartphones very soon another rumour that has cropped up throughout the internet are the leaked picture of the first Microsoft smartphone without the name 'Nokia' inscribed in it.
The images have been leaked by a certain French website which reveals the new Lumia smartphone with a big screen and without the brand name 'Nokia'. Instead of it, the smartphone carries the name 'Microsoft' in it and henceforth it will be the same for all the devices to come into the market.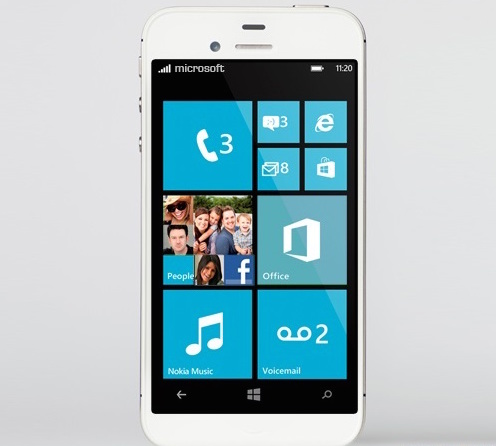 Currently, the phones Lumia 830 and 730 will be the last ones to carry in them the name 'Lumia'. The smartphones which will arrive in the future will only be called Lumia phones. However, as a part of the Nokia and Microsoft deal, the latter can use the Nokia brand in its mobile phones for a period of 10 years. But it was too early on Microsoft's part with the name dropping thing.
Microsoft also plans to call their smartphones as 'Windows' only instead of the presently used 'Windows Phone'. They are planning to have a single version of their operating system across all the devices thereby merging all the major versions of Windows into a single platform.
Source: Gizmodo and Image via LetsGoDigital