City Art Search app is an amazing application for art connoisseurs. Now whenever you are travelling to a new city, you can get all the information about all renowned artifacts within that location. This is not the only way to search for paintings and artworks. you can search by type of art, name of artist, name of the painting, name of city and so on. This app is compatible with Windows 8.1. I could also install the app in my Windows 10 Technical Preview. This means it will be available in all upcoming versions of Windows 10. First of all install the app from Windows Store. The download link is given below at the end of the article.
When you first install the app you will get an interface like this. With a map and some options. You can search your criteria with Search button option.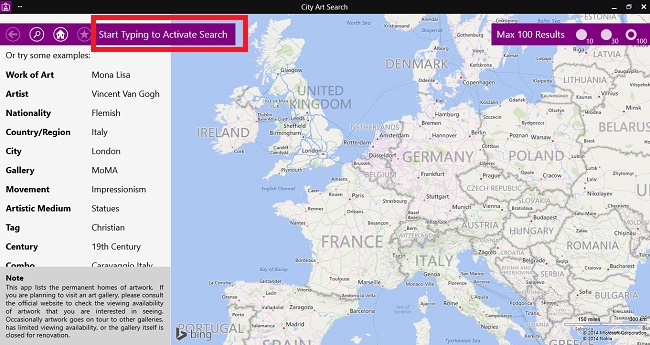 Now I search by a country name India. You will get the search results which are in their database. Click one and you will get a thumbnail.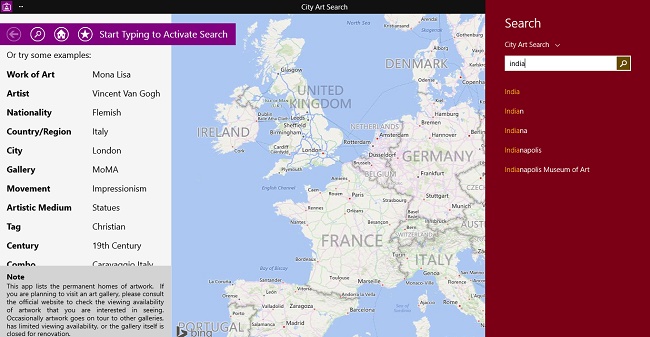 Then click on the thumbnail to get more details on it like a brief information about the painting, when it was painted, the current location, Wiki Gallery, Wiki Artist. you can buy a print and add to favorites.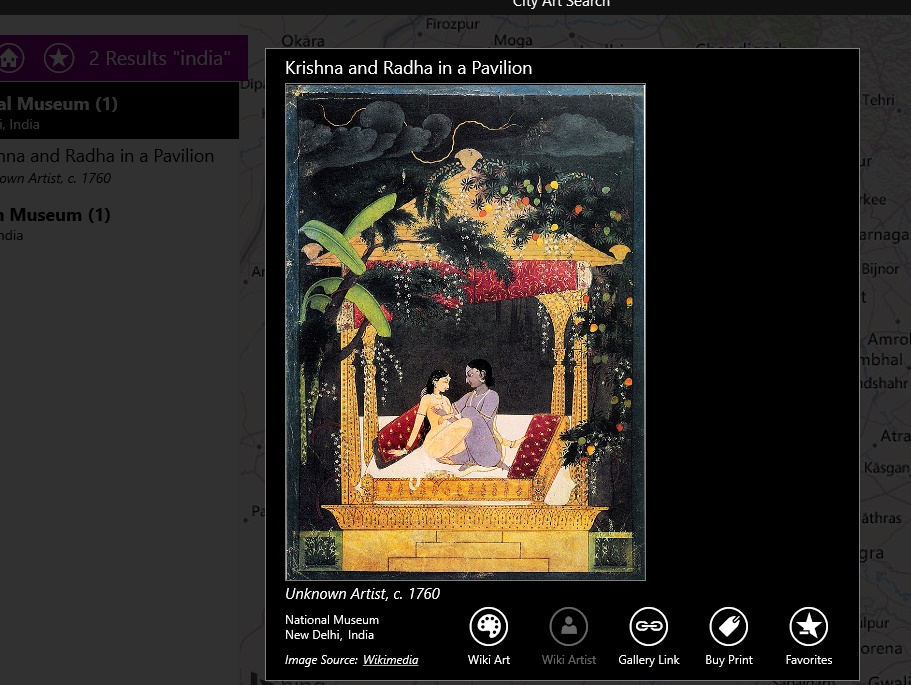 Similarly you can search more items by Country, Work of art, nationality, artist, region, country, movement, gallery, tag, century and combination. The search results can be broadened or narrowed down by changing the results between 10, 30 and 100 results. This app provides information about artworks which are permanently kept at a particular museum or a gallery. The current status might differ for often art works are ported from one place to another.