Sticky Notes are visual notes that are present in both Windows 7 and Windows 10. Sticky notes are virtual notes but has an interface similar to that of an original sticky note. You can pin any important information, birthday memories or mettings, to your desktop if you need to remember that event. Windows 10 has sticky notes but they're in the Windows Ink Space feature. Unlike the Sticky Notes of Windows 7, the Windows 10 counterpart is a stand alone app but you can still pin them to the top of your desktop. If you're a Windows 7 user, you can move all your sticky notes to Windows 10. Here's how to export Sticky Notes from Windows 7 to Windows 10.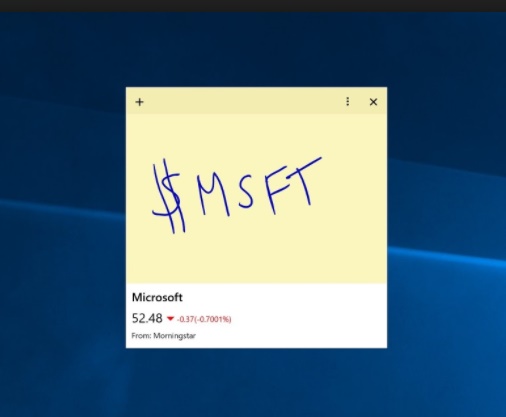 1. On your Windows 7 computer, open File Explorer. Now in the address bar, copy and paste the following
C:\Users\YourUserName\AppData\Roaming\Microsoft\Sticky Notes
2. here, you will find a file called StickyNotes.snt. Copy this file to your Windows 10 computer using open drive, or sending it by email, etc.
3. Now open your Windows 10 computer. Go to file explorer and copy and paste the following location on your address bar
C:\Users\YourUserName\AppData\Local\Packages\Microsoft.MicrosoftStickyNotes_8wekyb3d8bbwe\LocalState
4. Right click and go to New, and create a new folder.Name it Legacy.
Now, paste the file you copied from your Windows 7 system.
5. Next, rename the file to ThresholdNotes.snt.



6. Finally, open Windows Ink Space. Click Sticky Notes. You will get all the notes you created in Windows 7.
That's all!