In Windows 8.1 have several Apps that make use of the Webcam. These Apps are Food and Drink, calendar, People and Mail. In the world of globalization, webcam plays an integral role in diminishing distances between two persons or a group of persons sitting in different parts of the world but connected by common interests. People application helps you interact with your Microsoft acquaintances and Facebook friends. You can chat and enjoy video conferencing using these Apps. Mail also has the facility to use Webcams along with The Food and Drink and some other applications. By default these Apps can use your webcam. However if you do not want you can disable this feature and the Apps can no longer use your Webcam. Further, if you want to specify custom settings that will allow only those Apps to use the Webcam as set by the user. The following tutorial will help you to enable or disable the use of Webcam by Apps in Windows 8.1.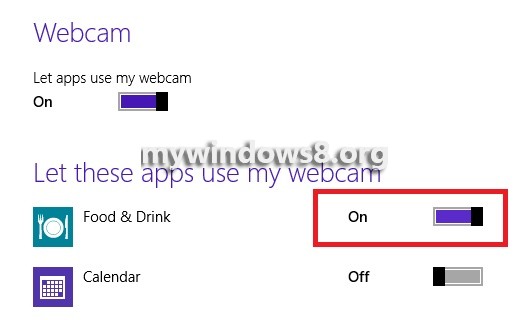 Steps to enable disable 'Let apps use my webcam' in Windows 8
1. Open the charms bar (Windows Key + C) and go to Settings and click on Change PC Settings.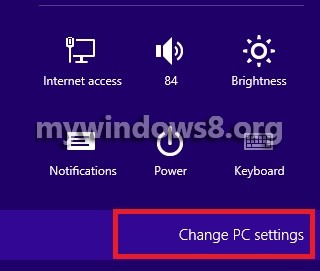 2. Select Privacy.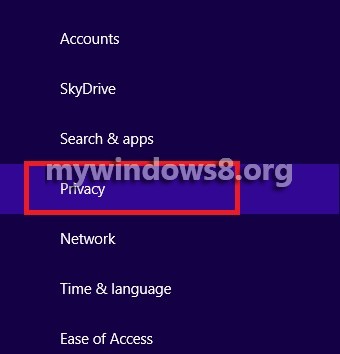 3. Select Webcam.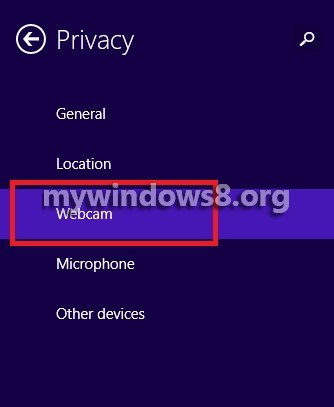 4. To turn off the use of webcam by Apps, move the slider to the left and all the related options will be greyed out.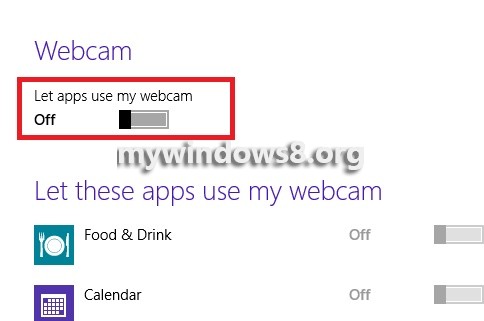 5. To turn it on back, move the slider to the right.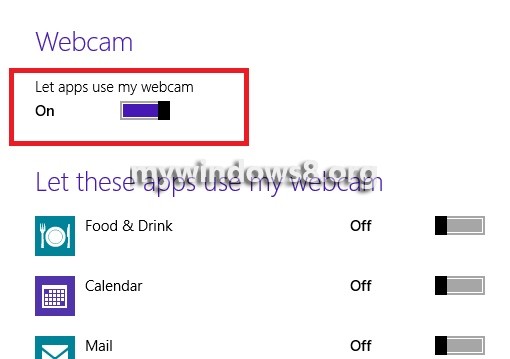 6. Separately you can change the custom settings for each App, by individually moving the slider corresponding to each app.