Windows 10 enables its users to share content like images, mail, documents and may more with their contacts and acquaintances. The Universal Apps in Windows 10 All modern apps contain a "Share" button that yields sharing of content via the Share sidebar on right-side of screen. However, Windows 10 does not provide any freedom to customize Share Settings. Surprisingly, there is a hidden Share setting in Windows 10. This Secret Share Settings can be enabled with the help of small tweaks in the Registry Editor. This will open the Hidden Secret Share Settings in Windows 10. You may need to reboot your system to see the change. The new Share Settings contain options like "Show apps I use most often at the top of the app list" and "Show a list of how I share most often" which can be turned on and off as and when required. When you have enabled the hidden setting, tapping Win+I key combination will open the Settings option where you can find the Share menu.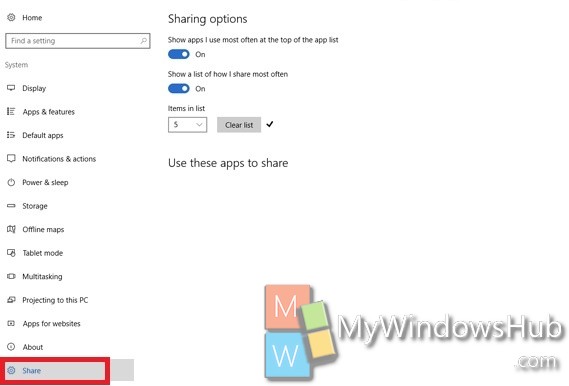 Steps to Enable Hidden Secret Share Settings Page in Windows 10
1. Press Win+R keys to open the Run window. Now type regedit and press Enter to open the Registry Editor.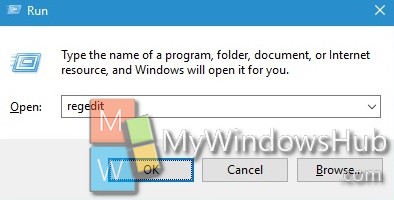 2. Navigate to the following location HKEY_CURRENT_USER\Control Panel.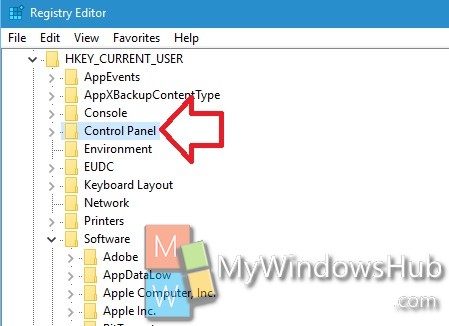 3. In right-side pane, right click in an empty space, go to New, and click on DWORD (32-bit). Name it EnableShareSettings.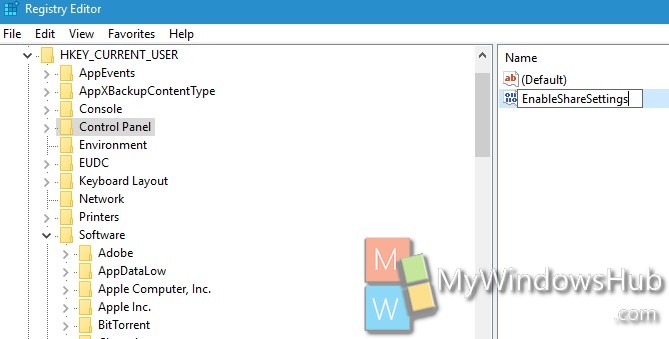 4. Set its value to 1.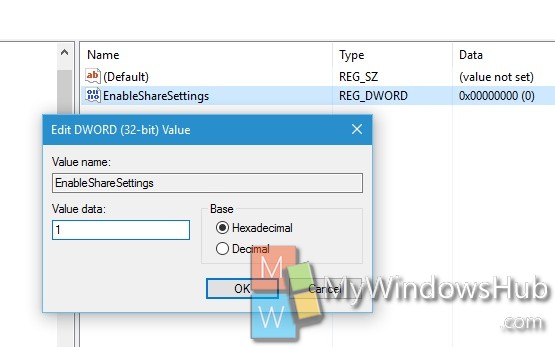 That's all! Close Registry Editor.