When we first install Windows 10, some animations appear for the time span of system setup to the final boot. Windows 10 allows you to control whether users see the first sign-in animation when signing in to the computer for the first time. The settings is applicable to both the first user of the computer who completes the initial setup as well as any other subsequent users who are added later on. According to Settings description:
If you enable this policy setting, Microsoft account users will see the opt-in prompt for services, and users with other accounts will see the sign-in animation.
If you disable this policy setting, users will not see the animation and Microsoft account users will not see the opt-in prompt for services.
If you do not configure this policy setting, the user who completes the initial Windows setup will see the animation during their first sign-in. If the first user had already completed the initial setup and this policy setting is not configured, users new to this computer will not see the animation.
Steps to Enable or Disable User First Sign-in Animation in Windows 10
Here is the conventioanl way to enable or disable first sign-in animation using the local group policy editor.
Method 1
1. Press Windows+R to open Run Window.
2. Type gpedit.msc and press Enter to open the Local Group Policy Editor. If prompted by UAC, press Yes to continue.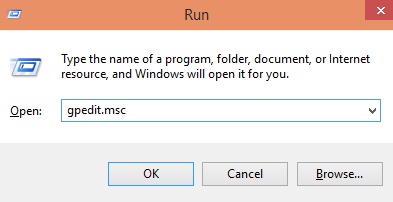 3. In the left pane, click/tap on to expand Computer Configuration-> Administrative Templates-> System-> Logon.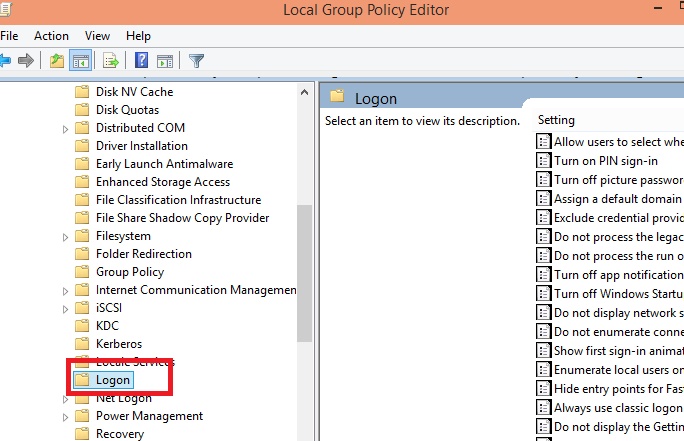 4. Double click on Show first sign-in animation to edit it. If you want to enable it, check Enable or else Disable. Click OK to save changes.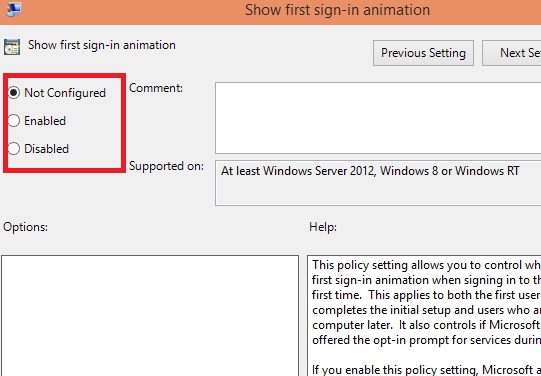 5. So it's done.
Method 2
If you don't want to spend time performing the steps then Download .REG File. Unzip the file and run the .reg files. If prompted by UAC, click Yes and OK. When finished, you can delete the downloaded .reg file.