Clipboard is a storage of the GUI which are short term and are utilized in storing data for short time. Clipboard is mainly used for storing copy-paste texts. When we copy or cut a piece of text, that piece of text is stored in the clipboard and the text is copied from the clipboard each and every time it is being pasted. While you are working with some parts of sensitive documents, for the sake of privacy, clearing the clipboard is necessary. In addition, clearing clipboard also provides free memory that was unnecessarily occupied by some garbage text. The following tutorial will help you to create a shortcut for clearing the clipboard. Once you have created the shortcut, double clicking the icon will clear clipboard.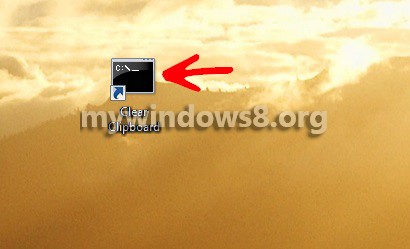 Steps to clear Clipboard in windows 10 / Windows 8.1
1. Right Click in an empty space on the desktop and Go to New and click on Shortcut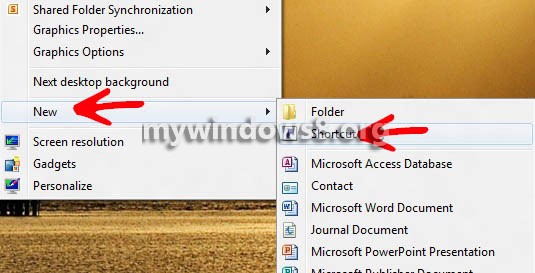 2. Now Create Shortcut window opens. Now type the following text cmd /c "echo off | clip". Click Next.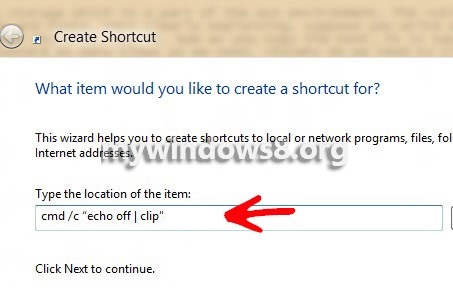 3. Name the shortcut as Clear Clipboard. Click Finish.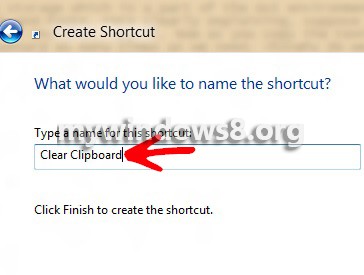 4. Your shortcut is ready. Whenever you want to clear the clipboard double click on the shortcut icon.