Recent documents keeps track of the recently used documents and lets you open them without much hassle. But this feature has a severe drawback. Recent documents may be a serious issue to your privacy because even after you log off the machine, the record is still there and next time a different user signs in; he/she will get to know the documents you were working on. So hampering of privacy is never commendable and thus clearing history of Recent Documents is necessary. The following tutorial will make you find a way to overcome this problem. Enabling Clear history of recently opened documents on exit automatically deletes the records of the recently used files on and documents and hence any record will not be available. The history or records of the recently opened documents are cleared every time you shut down your machine and the documents on which you worked will be cleared and hence will not be available on next login session.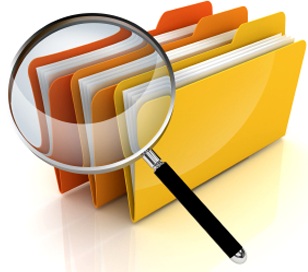 Steps to enable "Clear history of recently opened documents on exit" in Windows 8
1. Open Run (Windows key + R) and type gpedit.msc and press Enter to open Local Group Policy Editor. If prompted by User Account Control click Yes to continue.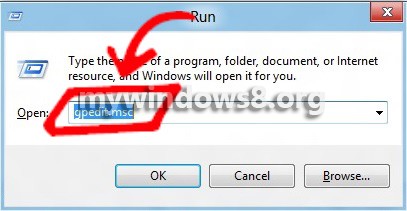 2. Navigate to the following location User Configuration -> Administrative Templates -> Start Menu and Taskbar.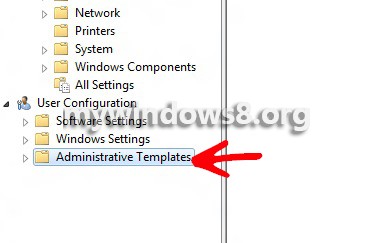 3. Double click on Start Menu and Taskbar. In the right hand side pane, search forClear history of recently opened documents on exit. Now notice the State beside the setting is Not Configured by default.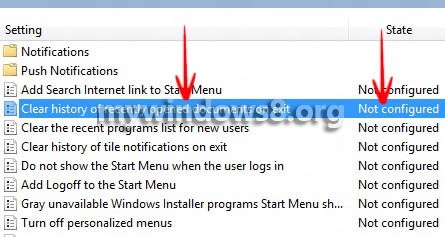 4. Double click on it. Check Enable. Click Apply.