This article will help you to clear recent programs list for new users in Windows 8. As we know Windows keeps track of the recently used programs for new users. It is useful in ways that you don't have to freak out searching your important files among thousands of other files. You can easily avail the files from the recent programs or documents. But for sake of security and privacy we may not want to display what programs we worked on to someone else. But the history of recent programs does not serve the purpose. So here we find the way to get rid of it. By enabling the feature, the history of recent documents is cleared every time you log off your machine and the record is not available to the users during next login session.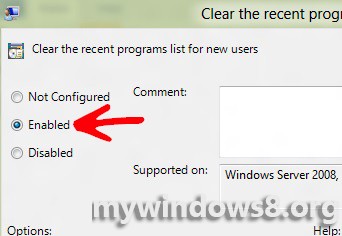 Steps to enable "Clear the recent programs list for new users" in Windows 8
1. Open Run (Windows Key + R) and type gpedit.msc and press Enter to open Local Group Policy.
2. Navigate to the following location User Configuration -> Administrative Templates -> Start Menu and Taskbar.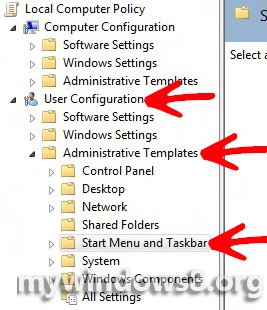 3. In the right hand side pane, find Clear the recent programs list for new users and double click on it. By default it is Not Configured.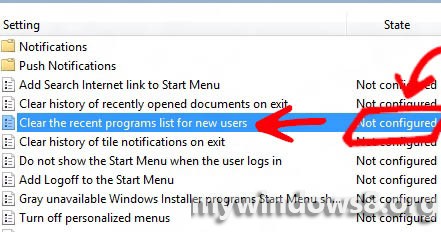 4. Check Enabled. Click Apply.