Microsoft announced that there will be four main editions of Windows 8.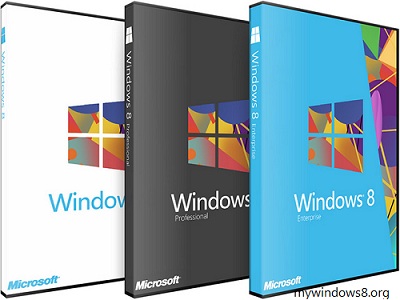 1. Windows 8
2. Windows 8 Pro
3. Windows RT
4. Enterprise edition
There are mainly two editions of Windows 8 available for a traditional desktop or laptop, Windows 8 and Windows 8 Pro.
Windows RT edition is designed to run on mainly Windows 8 Tablets and will be only available pre installed by OEMs.Windows 8 Enterprise edition is only for enterprises that buy in bulk.
Now, Let's have a look on the features of different editions of Windows 8.
Comparison Table
| | | | |
| --- | --- | --- | --- |
| Features | Windows 8 | Windows 8 Pro | Windows RT |
| Upgrades from Windows 7 Starter, Home Basic, Home Premium | √ | √ | − |
| Upgrades from Windows 7 Professional, Ultimate | − | √ | − |
| Start screen, Semantic Zoom, Live Tiles | √ | √ | √ |
| Windows Store | √ | √ | √ |
| Metro Apps (Mail, Calendar, People, Messaging, Photos, SkyDrive, Reader, Music, Video) | √ | √ | √ |
| Microsoft Office (Word, Excel, PowerPoint, One note) Pre Installed | − | − | √ |
| Internet Explorer 10 | √ | √ | √ |
| Device encryption | − | − | √ |
| Connected standby | √ | √ | √ |
| Microsoft Account | √ | √ | √ |
| Desktop | √ | √ | √ |
| Installation of x86/64 and desktop software | √ | √ | − |
| Updated Windows Explorer | √ | √ | √ |
| Windows Defender | √ | √ | √ |
| SmartScreen | √ | √ | √ |
| Windows Update | √ | √ | √ |
| Enhanced Task Manager | √ | √ | √ |
| Switch languages on the fly (Language Packs) | √ | √ | √ |
| Better multiple monitor support | √ | √ | √ |
| Storage Spaces | √ | √ | − |
| Windows Media Player | √ | √ | − |
| Exchange ActiveSync | √ | √ | √ |
| File history | √ | √ | √ |
| ISO / VHD mount | √ | √ | √ |
| Mobile broadband features | √ | √ | √ |
| Picture password | √ | √ | √ |
| Play To | √ | √ | √ |
| Remote Desktop (client) | √ | √ | √ |
| Reset and refresh your PC | √ | √ | √ |
| Snap | √ | √ | √ |
| Touch and Thumb keyboard | √ | √ | √ |
| Trusted boot | √ | √ | √ |
| VPN client | √ | √ | √ |
| BitLocker and BitLocker To Go | − | √ | − |
| Boot from VHD | − | √ | − |
| Client Hyper-V | − | √ | − |
| Domain Join | − | √ | − |
| Encrypting File System | − | √ | − |
| Group Policy | − | √ | − |
| Remote Desktop (host) | − | √ | − |