Asus brings an exclusive tablet-cum-laptop hybrid device known as the Windows 8 Vivo Tab. The latest range of Windows 8 tablets includes this Transformer style Tablet with an in-built Windows 8 Operating System. Provided with an optional keyboard, where the tablet can be docked into to, forms a mini laptop as well. Read more about the curtain raiser review of these sensational devices.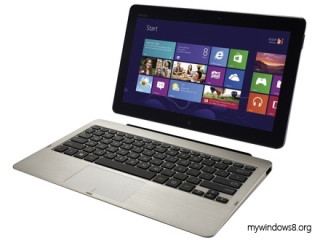 Asus showcases two hybrid Windows 8 Tablet computers in the IFA 2012 held at Berlin namely the Vivo Tab and the Vivo tab RT. "Vivo" is a Latin word meaning "to live"strong>. So we guess Asus brings 2 Tabs that's here to stay for long. The two tablets are expected to arrive on 26th October 2012. The much hyped Tablets, although look similar; have different specifications resulting in different price points. Let's have a look at the hardware and software specifications of the much awaited Tabs.
Asus Vivo Tab Special Features
1. Powered by Intel Atom Processor.
2. Runs Windows 8 OS.
3. A dock-able additional QWERTY Keyboard: the keyboard has an in-built track pad with dual USB ports and an extraordinary long lasting battery and it features a magnetic attachment hence adding valuable battery life to the Vivo tablet. Reportedly the previous versions of Transformer series of Asus suffered an uneven weight distribution which leads to back leaning of the tab when attached to the keyboard. The reports of various hands on reviews say that the Vivo tab is independent of any such shortcomings of overbalancing.
4. An elegant 2 GB RAM and 64 GB eMMC Storage.
5. 0.34 inch thickness and weighs 1.48 pound stylish metallic body.
6. Touch-screen: The 11.6 inch scratch proof Corning Fit glass screen comes with a 10 point multi-touch along with a sleek stylus and a Wacom digitizer supporting 1024 levels of pressure sensitivity with a high resolution of 1366 x 768.
7. It supports IPS+ features that make clear and easy outdoor visibility and powerful viewing angles.
8. 8MP Rear Camerawith LED Flash and a 2MP Front camera.
9. NFC sensor: makes it easier for your device to sync with other NFC sensitive devices like smartphones.
10. Sonic master Audio.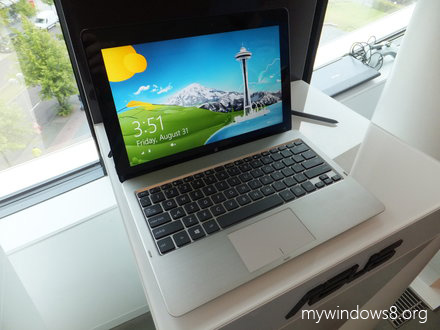 The Vivo tab and the Vivo tab RT are considered to be siblings with some differences. So, only the features different from Vivo Tab are listed below.
Asus Vivo Tab Special Features
1. Powered by Nvidia's Quad-core Tegra 3 processor.
2. Dock-able keyboard with long lasting battery and an in-built track pad but has only one USP Port.
3. Runs Windows 8 RT which is a special version of Windows 8 which is designed especially for ARM based devices.
4. 10.1 inch screen.
5. Vivo Tab RT does not feature Wacom Digitizer or Stylus.
6. 0.31 inch thickness and weighs 1.14 pounds, much lighter than Vivo Tab.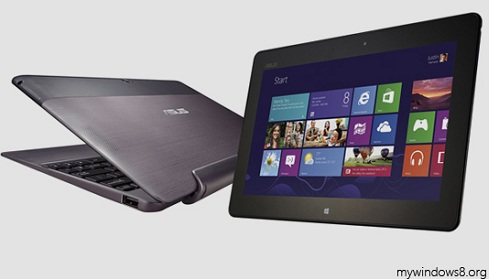 So we hope you got an idea on the twin upcoming gadgets. Stay tuned to mywindowshub.com for information on comparative reviews, prices and others.