This tip walks you through the process to disable adaptive brightness to fix dark screen problem in Windows 8.
What is Adaptive brightness?
Microsoft brings Adaptive Brightness feature, first in Windows 7 and this feature is also there in Windows 8.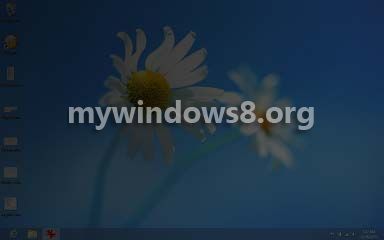 Adaptive Brightness adjusts screen brightness according to the ambient light intensity with the help of Ambient Light Sensors. If the ambient light intensity goes down then the screen brightness decreases automatically and if it goes up then the screen brightness increases instantly. Thus this feature automatically maintains screen brightness to provide us comfortable view. Not only that lowering the screen brightness in darker ambient, it helps to restrict unnecessary drain of battery; such increases battery life.
Adaptive Brightness feature very much depends on the Ambient Light Sensor of your device. Poor sensor or any damage in sensor may result Adaptive Brightness feature, not working properly and you may face dark screen problem. If you feel that Adaptive Brightness is not working fine and you are not feeling comfortable with the brightness level, setting by this feature under different ambient, you may want to disable this feature and manually set the brightness level you want. Follow the steps below to disable Adaptive brightness in Windows 8.
Steps to disable Adaptive Brightness
1. Press Windows + X to open Power Users Task Menu and select Mobility Center.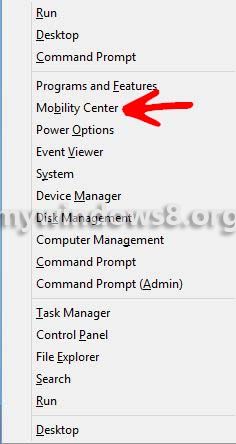 2. Next, click on Display brightness icon.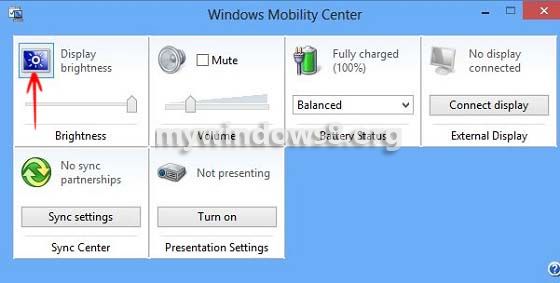 3. Power Options window will launch. Check which Power Plan is currently active. Here I am using Balanced power plan. Click Change Plan settings option for your current power plan.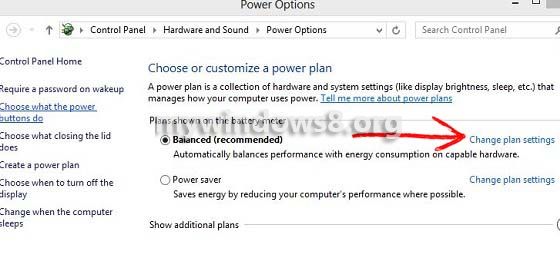 4. Now, click on Change advanced power settings.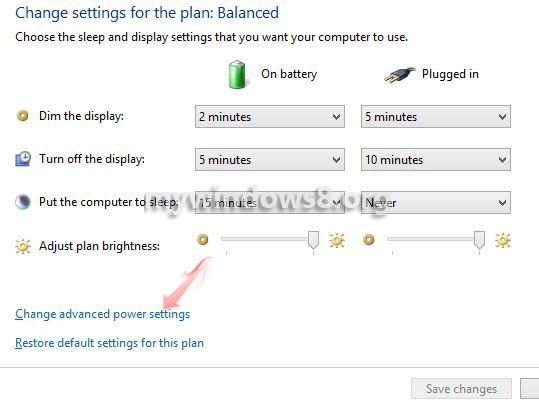 5. In Power Option window scroll down and expand Display option. You will see Enable adaptive brightness option. Turn it Off for both "On battery" and "Plugged in" conditions and press OK.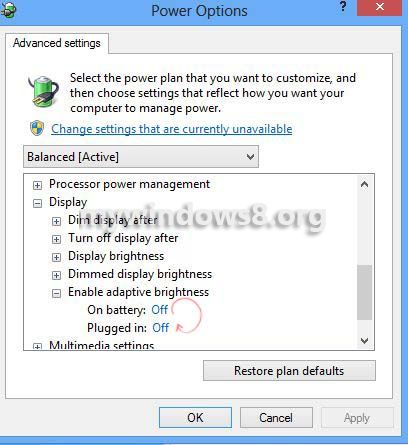 You are done. This will fix your dark screen problem in Windows 8.