Microsoft has launched the beta app Microsoft Earn in three different places of US only. Microsoft Earn is an app that will give you credits to make purchases at several restaurants and retail stores. At present, the app is available only at Arizona, Massachusetts and Washington only. So if you are from any of these three locations, you can sign up for Microsoft Earn.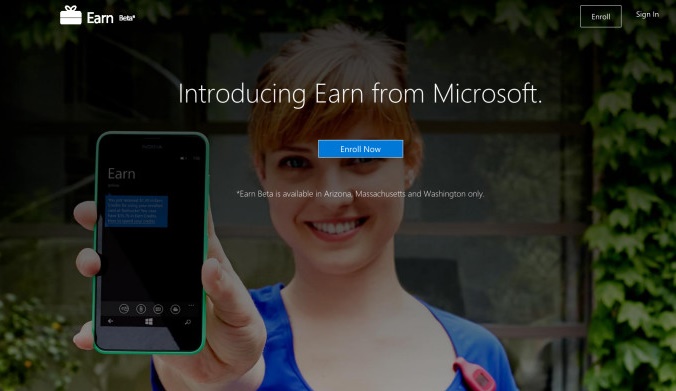 While registering with the application, you will require to link your credit card, so that the app can use the credits while making transactions. Earn will also facilitate you with 5-10% credits which is retailer specific. But before you jump with excitement, let me tell you that the Earn credits which you will receive can be used in only Microsoft Stores. It is quite obvious that Microsoft will definitely make their app a way to promote their own products and services.
Moreover, the Earn credits, which you'll earn will vary from store to store, product to product. This means, not every product will fetch you with equal credits. The app is absolutely free, so you can always give it a try if you are not concerned with exposing your credit card details to Microsoft.
You can register to Earn at https://www.earnbymicrosoft.com/