Microsoft has provided a new update to the OneDrive beta app for Android which has included plenty of new and useful features. It's definitely a good sign that Microsoft is integrating and upgrading their cloud service OneDrive for other platforms too. Apart from improvement in the stability and performances and few bug fixes, the two major updates that have come are Wear watchface and PDF Viewer.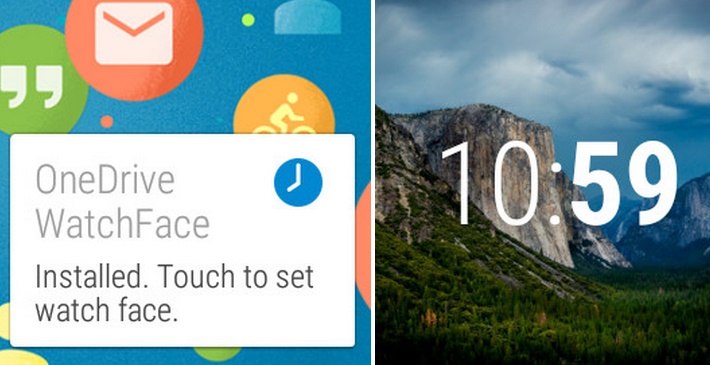 The watchface feature is excluisvely included in OneDrive for Android Wears, The watchface feature displays a digital clock. Usually the wathface is designed to display photos that are stored in your OneDrive but at present, Microsoft is having some problem with displaying the stored photos.Hence, the watchface displays the stock photos on your handset.
The other feature, the PDF Viewer will support accessing PDF documents from the OneDrive app. You can also view the documents in grid like interfaces, which is designed as a substitute of the app switcher feature of the HTC flagship model One M9.
Reports say that, the next target of OneDrive is to focus more on enhancing the features of Android wears. This means quite son, you'll be able to use your Android Watch as a remote control while giving presentations.