Smartphones and computers are now inevitable truths of our life. We perform almost every booking, every holiday planning, every purchase using our smartphones. The devices are also the storage houses of gigabytes of photos, videos and many such fond memories. So, we know that it is very important to have a backup and recovery options in case of data loss. Computer or phone data is a prized possession for us and with a wrong swipe of a finger or a one press of a key, the treasured memories and important files can get deleted. Previously we had no other option but to cry in vain, but now there is a plethora of data recovery software applications available in the market. Wondershare's Dr. Fone Toolkit is a complete set of recovery and backup tools. It also has complete data erasing tools also. The app is so far the best option if you are considering to recover data from your iPhone. The application is available in two versions- the Windows version and the Mac version.
The Dr. Fone toolkit can also act as iOS screen recorder, and permanent eraser of data. Just like we want to recover lost data, sometimes we also want to delete data permanently from the iPhone or any iOS device before selling it to someone. Dr. Fone can efficiently wipe off data from an iOS device too. In this article we have reviewed the the trial version of the Dr. Fone WhatsApp Messages Recovery application and we will show you how to recover WhatsApp messages from iPhone.
1. First of all download the Dr. Fone Toolkit data recovery app. Next, run the .exe file and start installing th application.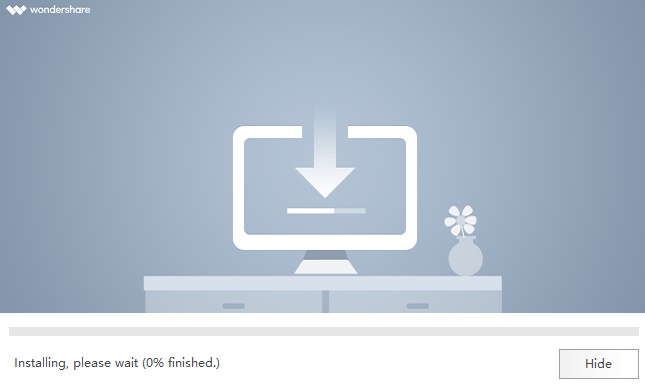 2. As the software opens, you will get numerous options to choose from. These include system recovery, data backup and restore, data recovery, whatsapp transfer, backup and restore, screen recorder, full data eraser, LINE messenger, Kick messenger and Viber messenger data backup and restore, Private Data Eraser, etc.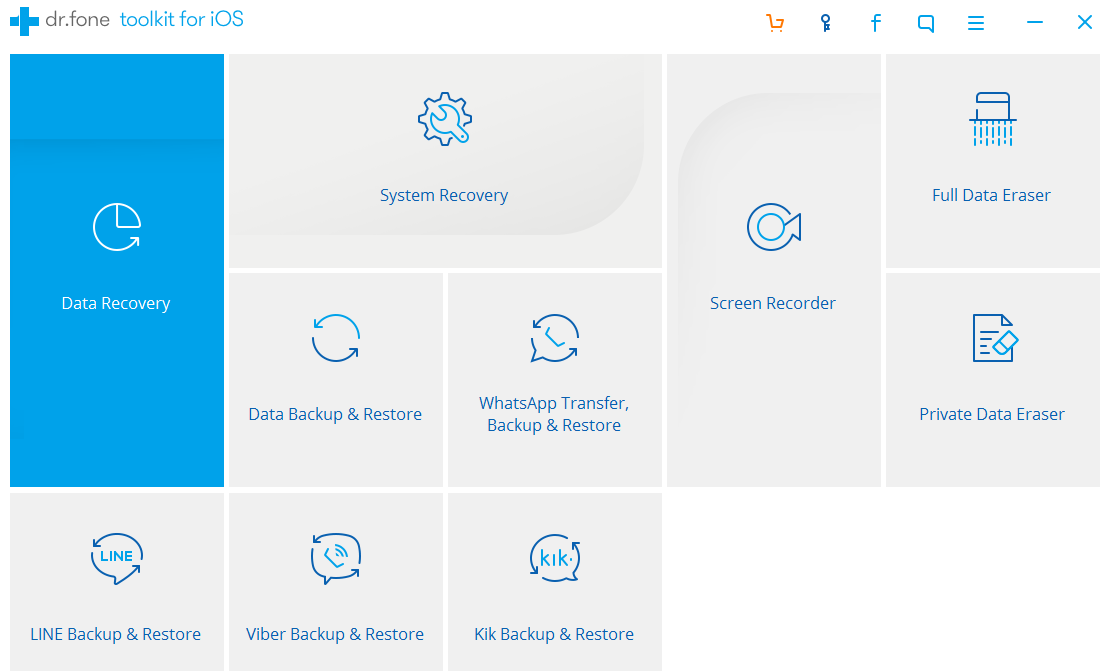 3. Next, choose the required option and follow the instructions as directed to you. For example, if you want to recover your iPhone or any iOS device from a crash or stuck on Apple logo, use the option System Recovery. It also recovers your phone from white screen, black screen error. Since our objective is to retrieve deleted WhatsApp messages, we choose the option WhatsApp Transfer, backup and Restore.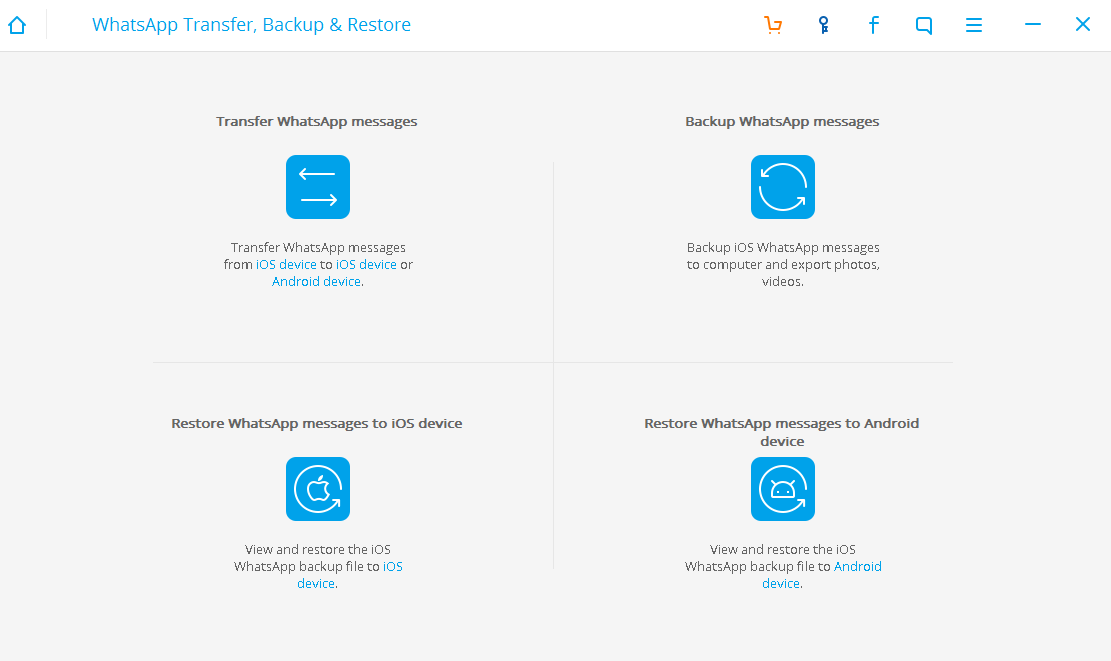 4. Before doing anything, first connect the iOS device to your Windows PC. When your iOS device asks you if the device is trusted or not, click yes. Next, you will come across 4 options- Transfer WhatsApp messages, Backup WhatsApp Messages, Restore WhatsApp Messages to iOS device, Restore WhatsApp messages to Android device. If you want to backup WhatsApp messages, then click on Backup WhatsApp Messages.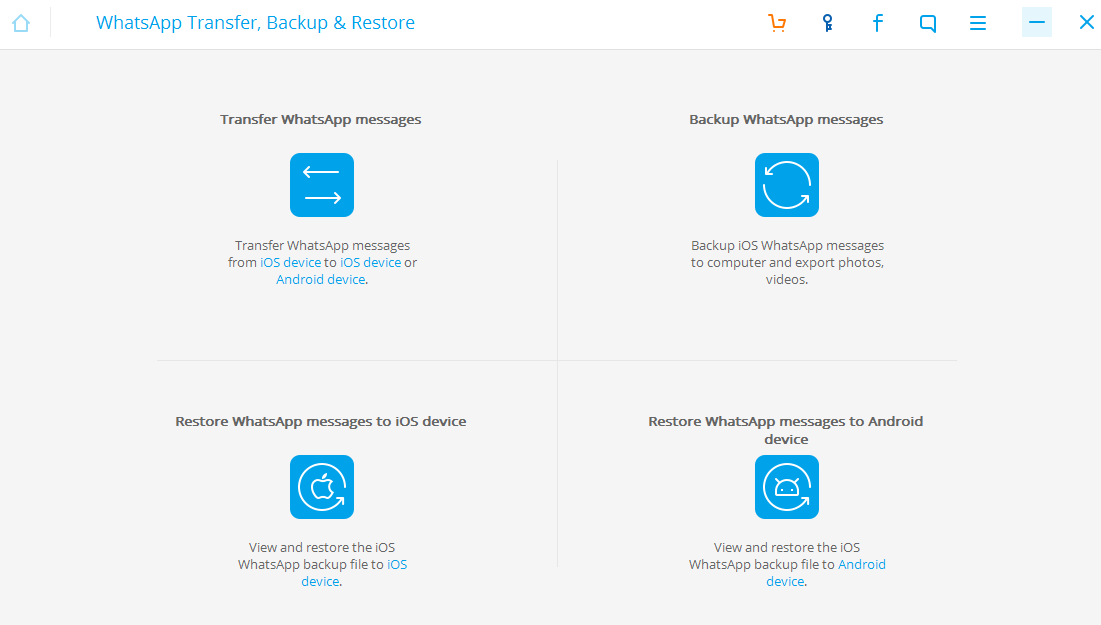 5. Next, the window will show you that the iPhone is connected to our computer. Click on Backup.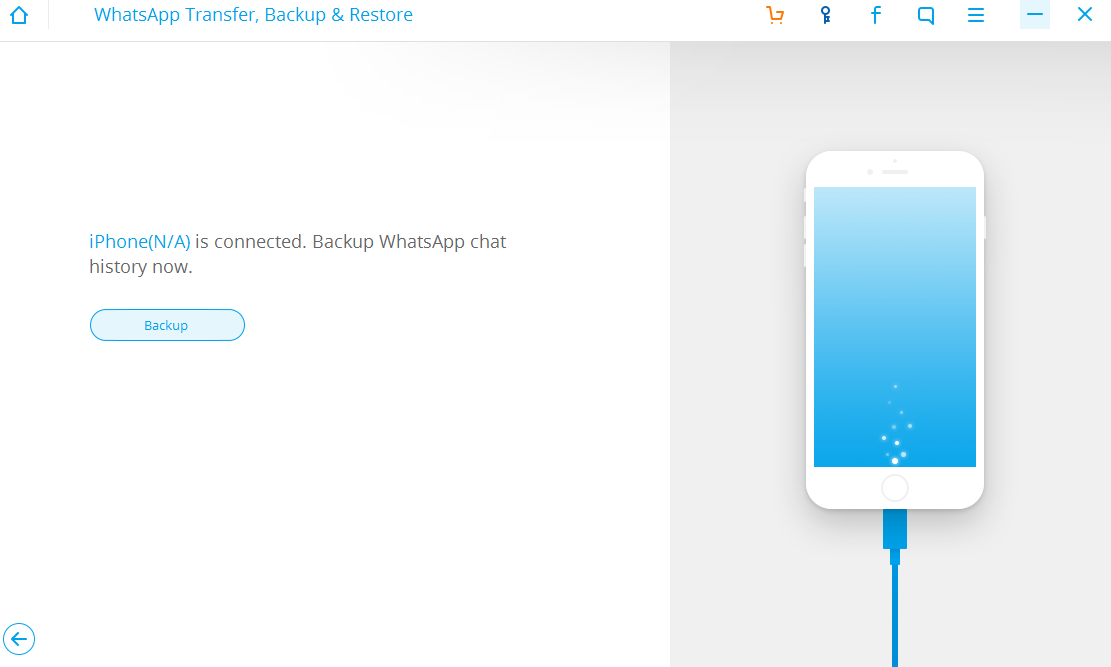 6. the backup process will start. It took about 19 minutes to backup all the messages.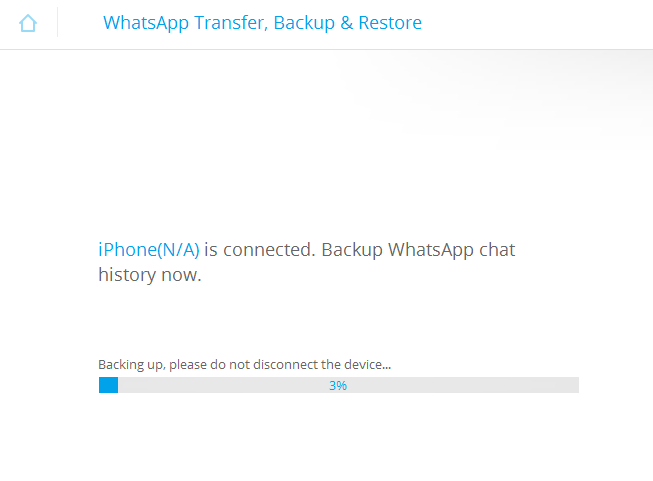 7. Click on View it to view all the messages.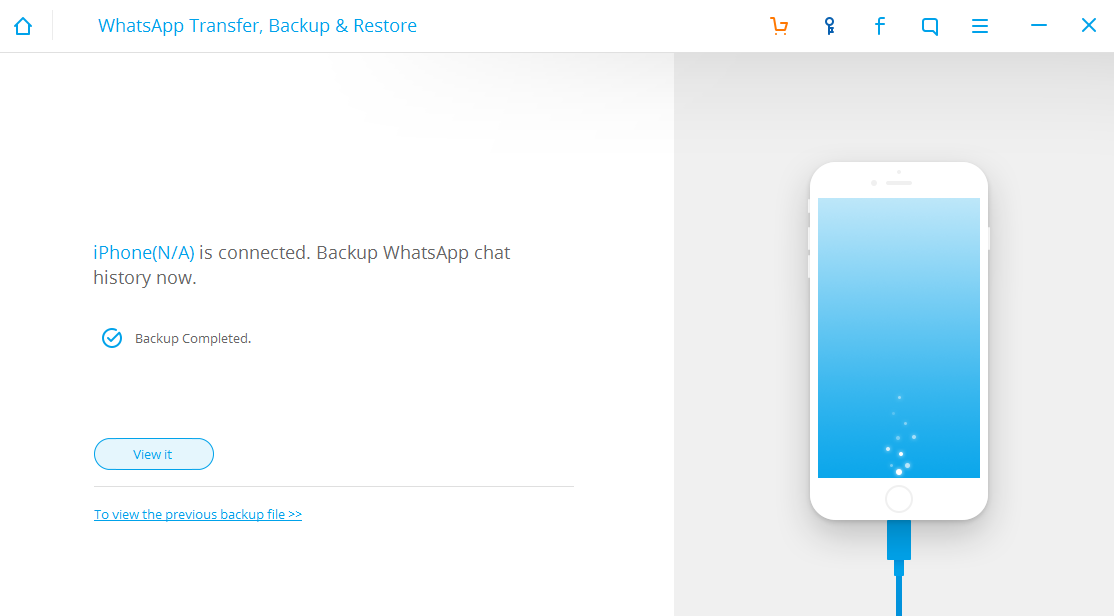 8. You will see the messages in a file. Click Next to Continue. Then the final step is restoring. Sign up or register to the software and restore the WhatsApp messages.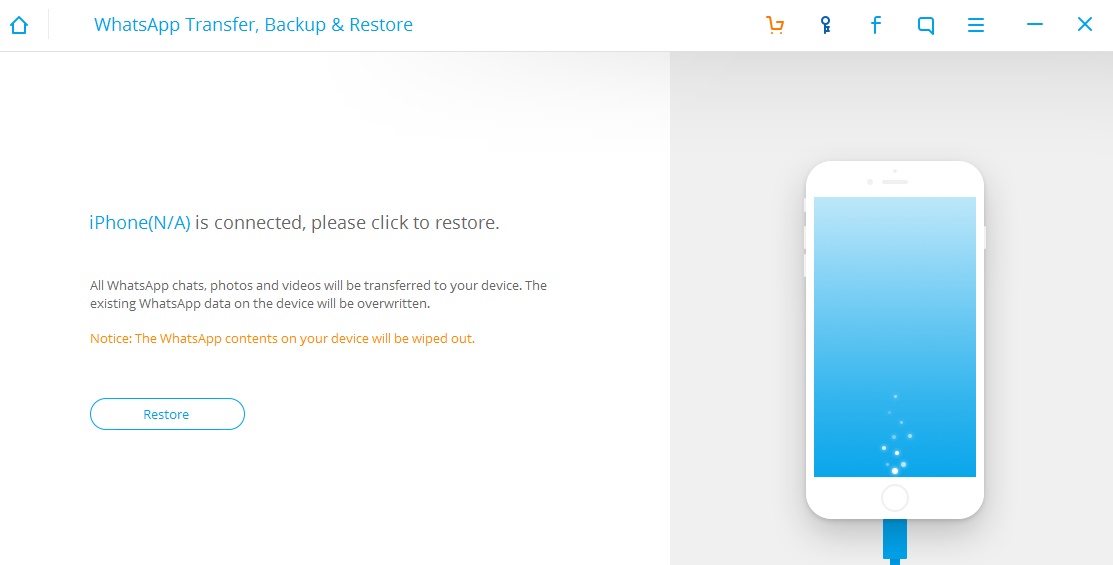 Similar way you can restore WhatsApp messages to any other device like an Android device, by choosing the relevant options.
The backuo process took a bit of time, around 19-20 minutes but the process was very sorted without any lag. And most importantly, you you don't need to worry about reinstalling your entire iPhone. You can pick and choose the message you want to get. So, the best part is that you can retrieve all your vital chats without bothering bout the useless stuffs dumped on our phones via WhatsApp groups.
Analysis
Dr. Fone claims to have the highest recovery rate. We didn't go into comparison so we can't really verify this claim but we can assure that the software is pretty much fast and can recover your lost files in a jiffy.
Dr.Fone supports data recovery from a number of difficult situations like system crash in a jailbroken phone, ROM flashing, locked password, lost data due to iOS update, a stuck device, etc. the application is dynamic and can adapt itself to any rescue scenario.
The user interface, which is indeed one of the most important factors for normal users, is also sorted. The easy to use interface and well defined options casn help any novice user to use this software.
It also enables you to recover specific files back to your computer. Moreover, you can also recover files one by one amid the on going process but this is not applicable for WhatsApp text messages retrieval.